In hopes of securing four more years representing Loudoun County's 360,000 residents, Chairman Scott York (R) and Sheriff Mike Chapman (R) have enlisted the services of a man who has spent more than 60 months in prison.
But York and Chapman aren't alone in putting Brian Reynolds' company on their payroll. Incumbent state Sen. Dick Black (R-13th), Loudoun Commonwealth's Attorney Jim Plowman (R), Treasurer Roger Zurn (R) and a number of other GOP candidates have tapped Reynolds' DesignB studios for campaign websites, literature and political consulting.
Did they do so knowing about Reynolds' lengthy criminal record? In most instances, yes, Reynolds told the Times-Mirror.
"Mike Chapman knows. Jim Plowman knows. Charlie King has been my attorney for DesignB studios. I just wrote him a check," Reynolds said. "Who else? Roger Zurn knows. [Loudoun Clerk of Court] Gary Clemens knows. They don't care -- it's something that's 20 or 30 years ago -- it doesn't affect the person I've become."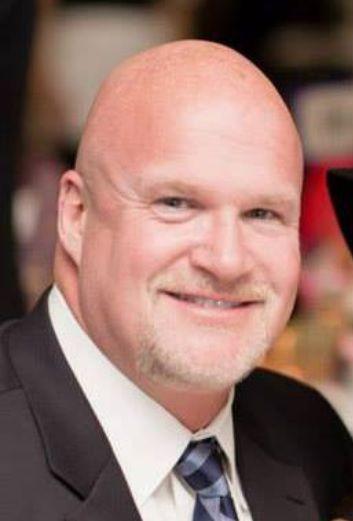 King, who is York's opponent and the current Republican candidate for chairman -- York is running as an independent -- denied an assertion from Reynolds that he had served on a retainer basis for DesignB.
Reynolds candidly addressed his past in the Sept. 20 interview, saying he's paid his debt to society, which included more than five years in prison.
"You're talking about 20 and 30 years ago, for the most part. Before I was married, before kids and all that. Absolutely, I've done things I'm certainly not proud of," Reynolds said. "Unfortunately, just like sitting here today, it's so hard to get past because people keep wanting to drum it up."
In 1995, Reynolds was charged by federal authorities with three counts of wire fraud and one count of conspiracy to commit wire fraud. He pleaded guilty in 1996 to one count each of wire fraud and conspiracy and was sentenced to 78 months in federal prison.
In December 2005, Reynolds was convicted in Loudoun County for assault and battery, a charge he later appealed and which was ultimately dismissed. Loudoun attorney John Whitbeck, the current chairman of the Republican Party of Virginia, represented Reynolds in the 2005 case, according to Reynolds.
Reynolds was also convicted on counts of forgery and obtaining money under false pretenses in the 1980s.
Both Sheriff Chapman and Chairman York said they weren't aware of the specifics of Reynolds' past.
"I've been advised recently that certain matters in Mr. Reynolds' history, the owner of DesignB, goes back 20 or 30 years, and none are related to political campaigns," York said. "Mr. Reynolds and his company have performed in a professional and ethical way for my campaign, and it's on that basis that DesignB will continue to work with my campaign."
Reynolds says the York and Chapman campaigns -- out of the many he currently works with -- are the two for which he would consider himself a key consultant.
"I would say that Brian Reynolds helps me with my campaign. He prints material, signs and designs websites and the way we transmit printed information," Chapman said. "Do I ask his opinion? I ask many people their opinion. But I run my own campaign and ultimately every decision comes down to me."
For Chapman, the question becomes one of public perception. Is it wise for the county's chief law enforcement agent to be working so closely with a federally-convicted felon?
The sheriff said he's never seen anything official on Reynolds' background.
"I don't know all the details," he said.
Chapman described Reynolds as a "tremendous aide that does a very good job with his business."
For York, his relationship with Reynolds brings forth more questions about whom he has placed in leadership positions both on the county board and with his campaign. York's opponents -- including King and Democrat Phyllis Randall -- have politically pummeled the chairman for his close connection to now former Supervisor Shawn Williams, the Republican who served as York's campaign chair before his latest arrest.
After Williams was arrested earlier this month for simple assault and unlawful entry in an incident involving a neighbor, York released him as treasurer of his campaign. York hired Williams as his campaign treasurer knowing Williams had previous arrests for drunken driving and alleged domestic violence.
Reynolds' political connections have brought substantial paychecks his way. Since June, York has paid DesignB nearly $19,000 for consulting, signage and printing, according to the state Board of Elections. The sheriff has paid DesignB Studios at least $22,000 for similar services.
A vocal Second Amendment proponent, Reynolds said his voting rights and rights to carry a firearm have been fully and legally restored. He brimmed pride when talking about having his rights reinstated.
The right to carry a firearm was granted in 2013 by the commonwealth, listing the convictions in Fairfax County, however the federal convictions were absent from court documentation.
Reynolds said the federal charges are on the original documentation, and the Loudoun court documents must contain an error.
"For many years I, quite frankly, didn't know I could even get my voting rights back," Reynolds said. "It wasn't until I got involved with doing these websites, 'Wow, I could go make a difference. I can actually vote. I haven't voted in so many years.'"
Reynolds initially became involved in local politics in 2011 with state Sen. Dick Black's campaign, for which he developed Black's website. The senator listed Reynolds' in kind contributions for web services at more than $15,000 for the 2011 cycle.
While both Chapman and York seemed to downplay Reynolds' role in their campaigns, Reynolds' two visits to the Times-Mirror office in Leesburg suggested a stronger relationship.
On the first visit, Reynolds was one of two people accompanying York into an election-season interview.
On the second drop-in, while talking about his past, Reynolds' phone rang.
"That's the sheriff," he said, pressing silent.