Fifteen nonprofit organizations serving Loudoun County received a total of $102,000 in grants from the Loudoun Impact Fund during a ceremony in Ashburn on Monday.
A joint effort of the Community Foundation for Northern Virginia and the Community Foundation for Loudoun and Northern Fauquier Counties, the fund has granted nearly $600,000 to local organizations since its inception in 2014. It comprises charitable gifts from approximately 50 individuals and organizations.
"This is a high-impact contribution in our community, especially when you recognize the lackluster household giving in Loudoun County," CFLNF President and CEO Amy Owen said in a prepared statement.
Each individual participant made a gift of $1,000, while businesses contributed $5,000 apiece. AHT Insurance also contributed $25,000, the total proceeds from its charity golf tournament in September.
Other corporate donors include Integrus Holdings, Backflow Technology, Madison Wealth Management, and Tony Nerantzis and Associates.
"The members of the giving circle understand that these large grants seed programs, advance existing initiatives, and do good here at home," Owen said.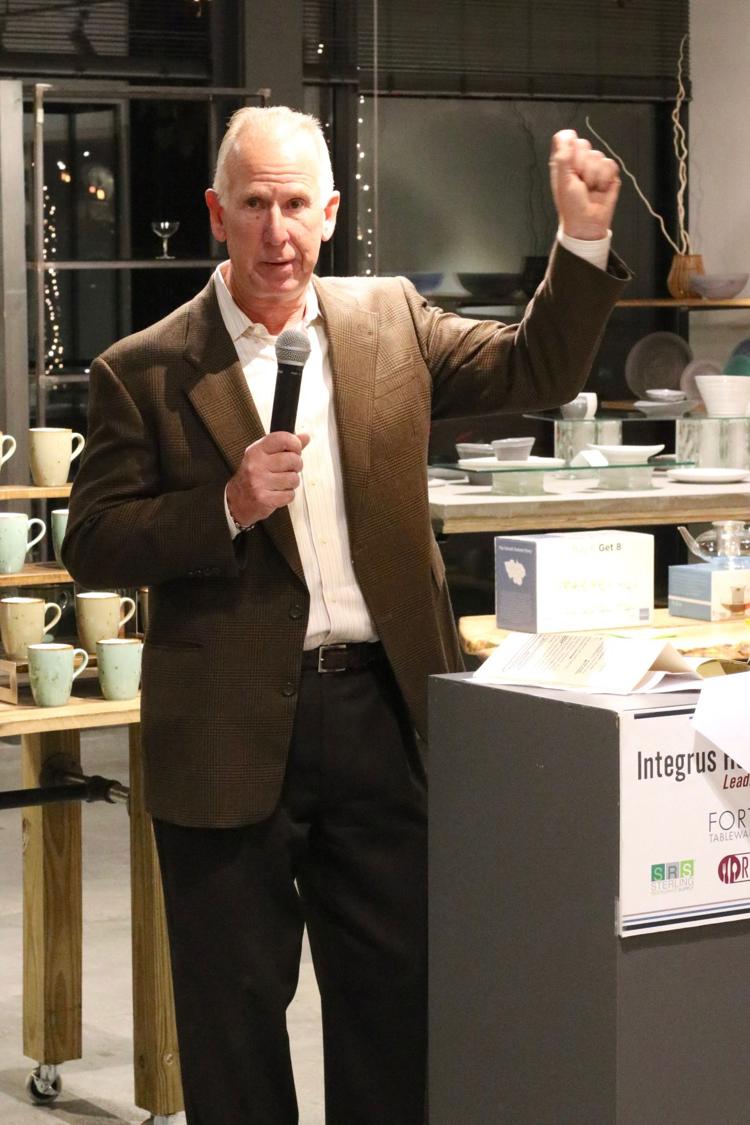 Donors, grantees and fund leaders gathered at Integrus Holdings in One Loudoun for the presentation, which opened with remarks from CFLNF Director of Grants and Nonprofit Programs Nicole Acosta.
"This year alone, our Loudoun Impact Fund grants will help more than 18,000 vulnerable children, older adults and people with disabilities in our community,"  Acosta said.
She commended grant-makers for helping to review the 39 grant applications submitted this year, which amounted to over $457,000 in grant requests, almost double the amount requested last year.
Donor and LIF co-leader Robert Fiolek followed Acosta, expressing his gratitude for the grantees' continued activism in Loudoun.
"What a blessing it is that we can fund an organization such as yours that makes a difference," he said.
Acosta then listed each recipient and invited representatives to pose for a photo with Owen and a jumbo $102,000 check.
Loudoun Abused Women's Shelter, Loudoun Hunger Relief, Loudoun Volunteer Caregivers and the Ryan Bartel Foundation were each awarded $10,000, and A Farm Less Ordinary received $8,000.
$7,500 grants were given to HealthWorks for Northern Virginia, Loudoun Literary Council and Mobile Hope, while Fenwick Foundation was granted $6,000.
A Place to Be, Arc of Loudoun, Crossroads Jobs and INMED Partnerships for Children each received $5,000.
Smaller grants were awarded to Hopecam, Inc. and Bringing Resources to Aid Women's Shelters, which were gifted $2,500 and $3,000, respectively.