Loudoun County Sheriff Mike Chapman (R) on Tuesday debuted in one of the latest campaign ads for Republican nominee for governor Glenn Youngkin, taking aim at Democratic nominee Terry McAuliffe.
Chapman is one of 50 Virginia sheriffs to endorse Youngkin, including the Virginia Law Enforcement Sheriff's Organization, which endorsed Youngkin on Tuesday, according to Youngkin's campaign.
"It's been a tough year, but it helps when elected officials have our back," Chapman said. "Terry McAuliffe doesn't."
"As governor, McAuliffe's handpicked parole board had one mission, 'cut them loose,' releasing violent criminals early, including a cop killer, and even making it easier for felons to get a gun," Chapman said. "I'm Mike Chapman, sheriff of Loudon County. The fact is, Virginia won't be safe with four more years of Terry's McAuliffe's policies."
Youngkin's campaign launched several statewide ads featuring other testimonies from sheriffs from across Virginia, claiming McAuliffe's policies were "extreme" and will make Virginia less safe.
Youngkin, the Tuesday release states, will ensure the safety of all Virginians.
"I am honored to have the support of Virginia's law enforcement community and look forward to working closely with them to make Virginia's communities among the safest in the nation, not the most dangerous," Youngkin said in a prepared statement.
"Terry McAuliffe has turned his back on law enforcement and embraced the most radical elements of his party that want to defund the police, abolish ICE, and close prisons," he said.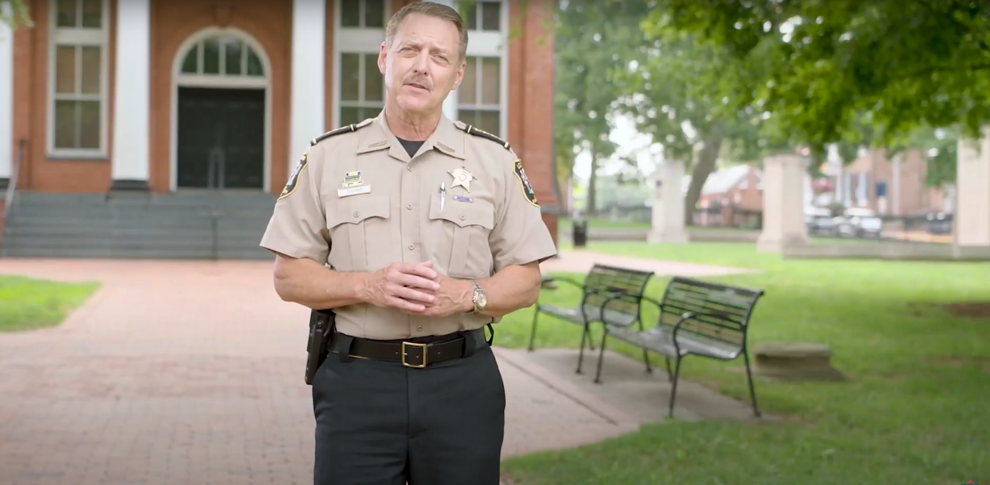 Youngkin said failed leadership and dangerous policies have left Virginia less safe. He claimed that his plan will address the "rising violent crime and the murder rate at a 20-year high."
Youngkin's plan includes "fully funding law enforcement and protecting qualified immunity for our Law Enforcement Heroes.," the release states.
Additionally, the release states Youngkin's plan includes firing the parole board and keeping violent criminals off the streets, launching "#UnityInTheCommunity" programs "Operation Ceasefire and Project Exile," and fixing "our broken mental health system."
Renzo Olivari, spokesperson for McAuliffe's Campaign, said "These are more sad, baseless attacks from Glenn Youngkin. The truth is that when Terry was governor, Virginia was the fourth safest state in the nation. Terry put in place one of the toughest laws in the country to combat domestic violence, and he has a plan to keep guns away from dangerous people. Glenn Youngkin is the one who would put Virginians' safety at risk by putting more guns on our streets and having an economic plan that would defund law enforcement."