The Loudoun County Department of Parks, Recreation and Community Services (PRCS) is moving ahead with the Countywide Linear Parks and Trails System Plan (LPAT) following its approval by the Board of Supervisors at its July 6 business meeting.
The plan offers a roadmap for the county and its partners to build an interconnected system that protects natural and cultural resources, honors Loudoun County's unique sense of place, and connects residents to each other and to the county's natural and cultural landscapes, communities and destinations, according to a press release.
The plan seeks to provide multi-use experiences along its corridors for hikers, walkers, nature enthusiasts, runners, equestrians, cyclists and canoe and kayak paddlers.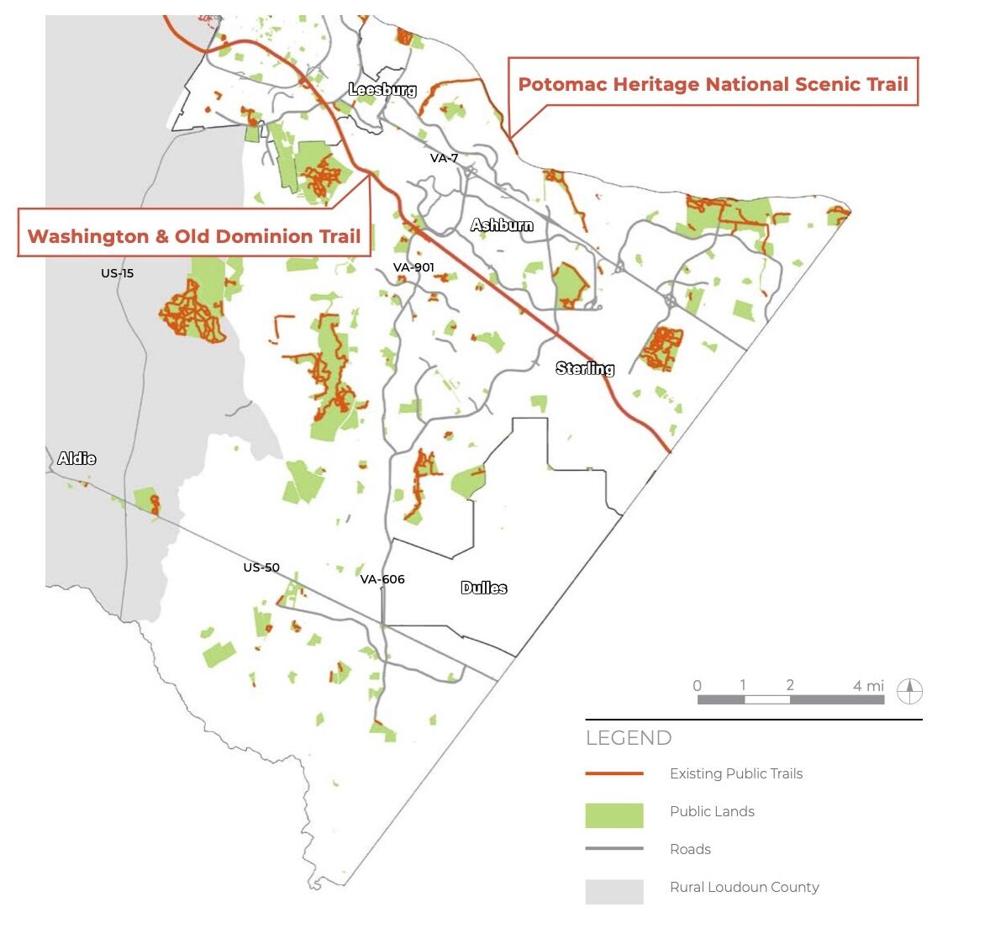 The system will provide a variety of functions and benefits, including recreation, alternative transportation, a wildlife habitat, water quality protection, flood hazard reduction, aquifer recharge, erosion prevention, property value enhancement, economic development and scenic beauty, the release states.
In 2019, the board directed the Loudoun County Parks, Recreation and Open Space Board to develop a detailed implementation plan for an interconnected, countywide linear parks and trails system. PROS appointed representatives from key stakeholder groups to the LPAT Subcommittee to advance the initiative.
PRCS contracted with Design Workshop in Raleigh, North Carolina, in November to develop an interconnected, countywide linear parks and trails system.
Approval of the plan followed public input sessions, surveys, stakeholder meetings and presentations to the Board's Transportation and Land Use Committee.
"The support for developing a countywide system of linear parks and trails has been tremendous," PRCS Director Steve Torpy said in a prepared statement.
"In coordination with Design Workshop, more than 70 volunteers have been trained in trail mapping and analysis, with over 200 trails and more than 50 miles of data captured in a database," he said. "Community engagement has been integral to the momentum of this project and we are grateful to all who shared their input."