Loudoun County Supervisors Kristen Umstattd (D-Leesburg) and Sylvia Glass (D-Broad Run) will start the second half of their terms as chairs of the board's finance and joint Board of Supervisors and School Board Committees, respectively, following a unanimous vote on Tuesday.
Supervisor Matt Letourneau (R-Dulles) served as the finance committee chair for seven years over three terms. Umstattd was previously the co-chair for the joint supervisors and school board committee.
As previously reported, Chairwoman Phyllis Randall (D-At Large) said there was interest from other board members for the opportunity to chair the finance committee, as well as other committees.
"I do think it's okay to offer somebody else a chance to be finance chair for a couple of years, but after seven years of one person being finance chair, I will say to Mr. Letourneau, thank you for running a very steady [committee]," Randall said.
Umstattd replaces Supervisor Caleb Kershner (R-Catoctin) on the finance committee. Kershner was moved to the transportation and land use committee.
The board also voted to accept its revised Rules of Order, which included amendments to revised language to clarify requirements for speaker sign-ups at business meetings and public hearings.
Under the new rules, speakers at business meetings and public hearings "should provide their full name, election district, topic to be presented to the board, and a means of contact (either a current phone number or email address)."
Further, "speakers may sign-up themselves and immediate family members only. Interpreters may also sign-up speakers that require interpretation services as long as the identifying information requested by the board can be provided."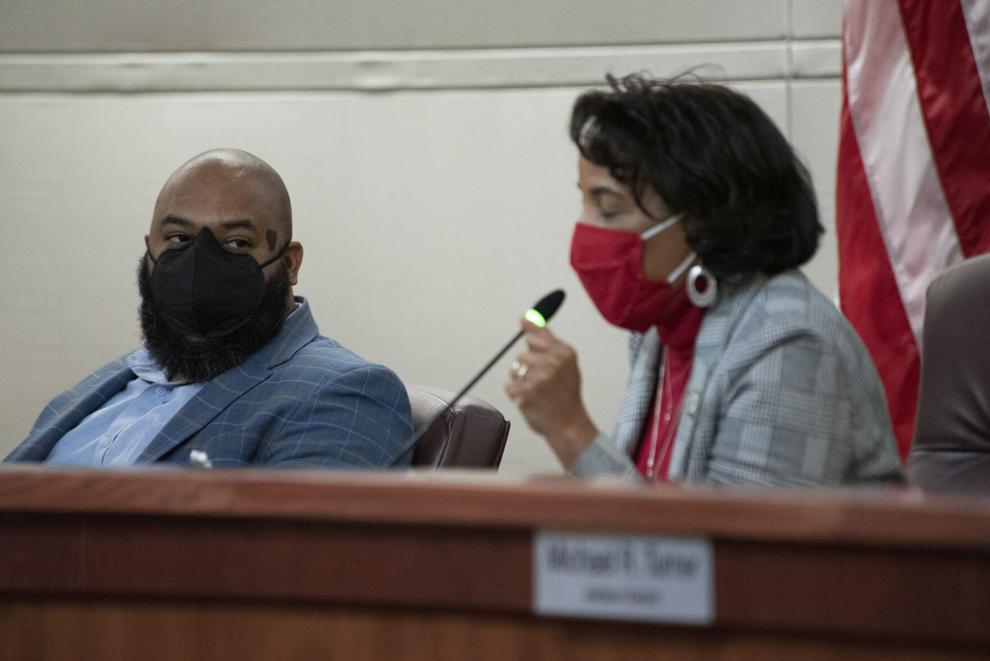 During the meeting Supervisor Koran Saines (D-Sterling) was re-elected as vice chair.
Additionally, the board voted on its calendar, which includes moving its Oct. 4 business meeting to Oct. 6 in observance of Yom Kippur, and the Nov. 8 finance committee meeting to Nov. 10 due to Election Day.
Supervisor Juli Briskman (D-Algonkian) made a motion to move the board's June 21 business meeting to June 23 due to the June Primaries, but it failed 3-6 with Supervisor Mike Turner (D-Ashburn), Glass and Briskman in support.