The Loudoun County Board of Supervisors on Tuesday will consider an initiative put forth by Supervisor Juli E. Briskman (D-Algonkian) that would direct the Joint Board of Supervisors and School Board Committee to study harm done to the Black community by previous boards dating back more than 100 years.
If approved, the matter will be sent to the joint committee, made up members from the Board of Supervisors and School Board. The committee will then report back to the Board of Supervisors with recommendations for possible solutions, in partnership with Loudoun's Black community.
The proposal follows last September's joint apology by the Board of Supervisors and School Board for the role both entities played in "operating segregated schools, resisting integration and the persistent educational inequities that resulted from these actions" dating back to 1870.
Briskman, however, said the letter did not go far enough and will urge her colleagues to support her plan.
"It is painfully clear that previous boards sought to undermine and deliberately underfund the education of Black students in Loudoun County and these are the types of measures that set back our brothers and sisters for generations," Briskman said in a prepared statement.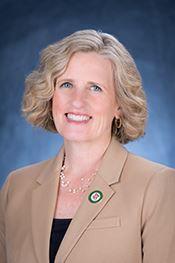 "Racial disparities are not the result of moral failings or lack of intellect, but fall squarely in the domain of systemic racism, which was perpetrated by our boards," she said.
Briskman said there is evidence that the Board of Supervisors and School Board prevented Black students from receiving the same level of education as white students.
The evidence, she said, includes the Board of Supervisors' vote in favor of a proposed amendment to Virginia's Constitution to allow the use of public funds for private schools in 1956. Briskman said the motive was to reduce the cost of private education for white families who were trying to avoid integrated public school systems.
Action was also taken to prevent funding and building improvements for Black schools, including Douglass Elementary and Douglass High.
Loudoun County Public Schools was segregated until the late 1960s, more than a decade after the Brown v. Board of Education U.S. Supreme Court ruling, which ordered schools desegregated nationwide.
Shortly after last year's apology, community members, including those from the NAACP Loudoun Branch, supported making changes in the legislative processes for funding, increasing early awareness for access to preparatory classes and restitution for wrongdoings.
"Rectifying these disparities is a moral imperative," Briskman said.
"It is my hope these discussions will lead to mitigation of these egregious harms, at least on the local level, and potentially set an example as to how our nation could respond," she said. "We need to have these conversations in order to heal our county, our state, and our country."
Virginia approved a similar initiative, known as Executive Order 32 that established the Commission to Examine Racial Inequity in Virginia Law. The commission's mission is to "identify racially discriminatory laws and the inequitable economic policies that shadow them."