The Loudoun County Board of Supervisors will vote in January to replace Supervisor Matt Letourneau (R-Dulles) as the board's finance committee chair with Supervisor Kristen Umstattd (D-Leesburg,) according to Letourneau and Chairwoman Phyllis Randall (D-At Large).
Randall, who will bring the item to the board's Jan. 4 business meeting, said there was interest from other board members for the opportunity to chair the finance committee, as well as other committees.
"I think it's okay to give somebody else a chance to chair committees and be on different committees and so that's what I'm doing, trying to give other people just a chance to do different things," Randall said.
She said she believes Umstattd would be a logical choice considering her experience as mayor of the Town of Leesburg, presence at the credit rating meetings in New York, and attendances at finance committee meetings.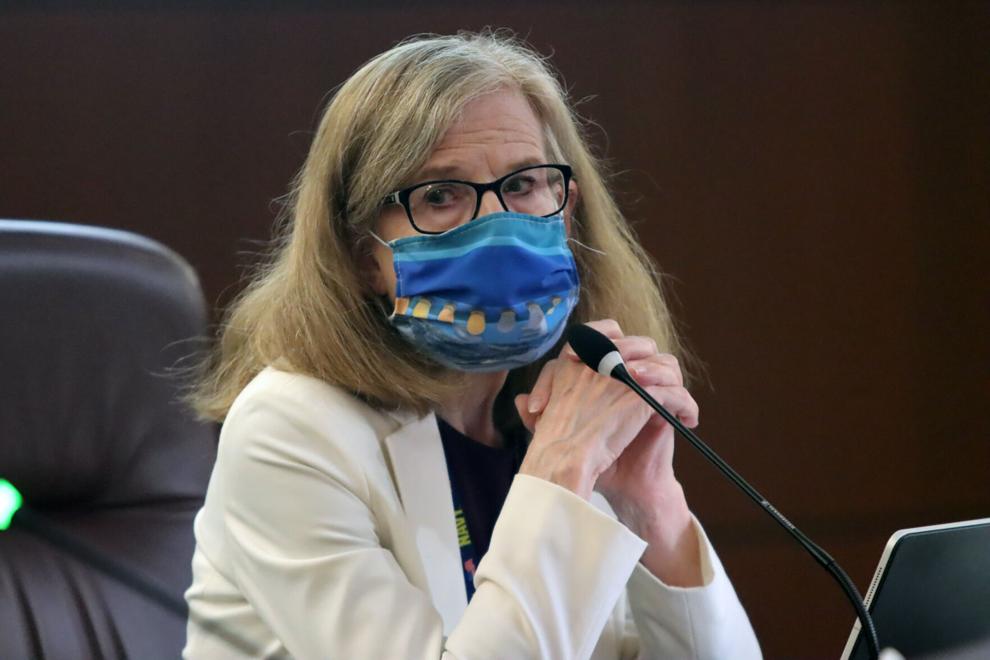 If the change is adopted by a Democratic-majority board, Umstattd will replace Supervisor Caleb Kershner (R-Catoctin) on the committee. Kershner will then move to the transportation and land use committee.
Further, Supervisor Sylvia Glass (D-Broad Run) will replace Umstattd as the co-chair of the Joint School Board and Board of Supervisors Committee.
With four new board members and pandemic in the board's second year, Randall said she didn't see any reason to consider replacing Letourneau as the finance committee chair when the new term started in January 2020.
Letourneau told the Times-Mirror that he did not ask to be replaced after nearly seven years over three separate boards. He said he would've liked to continue as the committee chair, but is prepared for the vote.
"I'm still going to try to be a productive member of the committee and the board, and hopefully have gained some institutional knowledge along the way," Letourneau said. "We have a pretty difficult, pretty challenging budget situation right now. So, I'm willing to get working with my colleagues and contributing the best I can."
Randall and Letourneau told the Times-Mirror that they spoke about the matter over the past month. The chair said that "his service is very much appreciated" and is confident in moving forward with Umstattd at the helm of the finance committee.