Fans of Crumbl cookies now have another franchise location to visit in Loudoun County after the Ashburn Village Shopping Center location opened last week.
Crumbl Cookies, which launched in 2017 in Provo, Utah, is rapidly expanding across the U.S. with over 130 locations. The Leesburg store opened in May.
The Ashburn franchise is owned by the husband and wife team of Joel and Ardene Frary. They discovered Crumbl while living in Texas and decided it was a good business opportunity after recently moving back to Virginia, where they grew up.
Joel Frary, who has until now been working on his PhD in history at Texas Tech, said the couple decided to take the plunge and open a franchise because they had never as excited about a product as they were about Crumbl.
"We are very excited about it. We love the cookies," Joel Frary told the Times-Mirror.
The couple has three young children ages five, three and one who are also big fans of the cookies, he said. Completing the family enterprise is Joel's brother, who works as a store manager.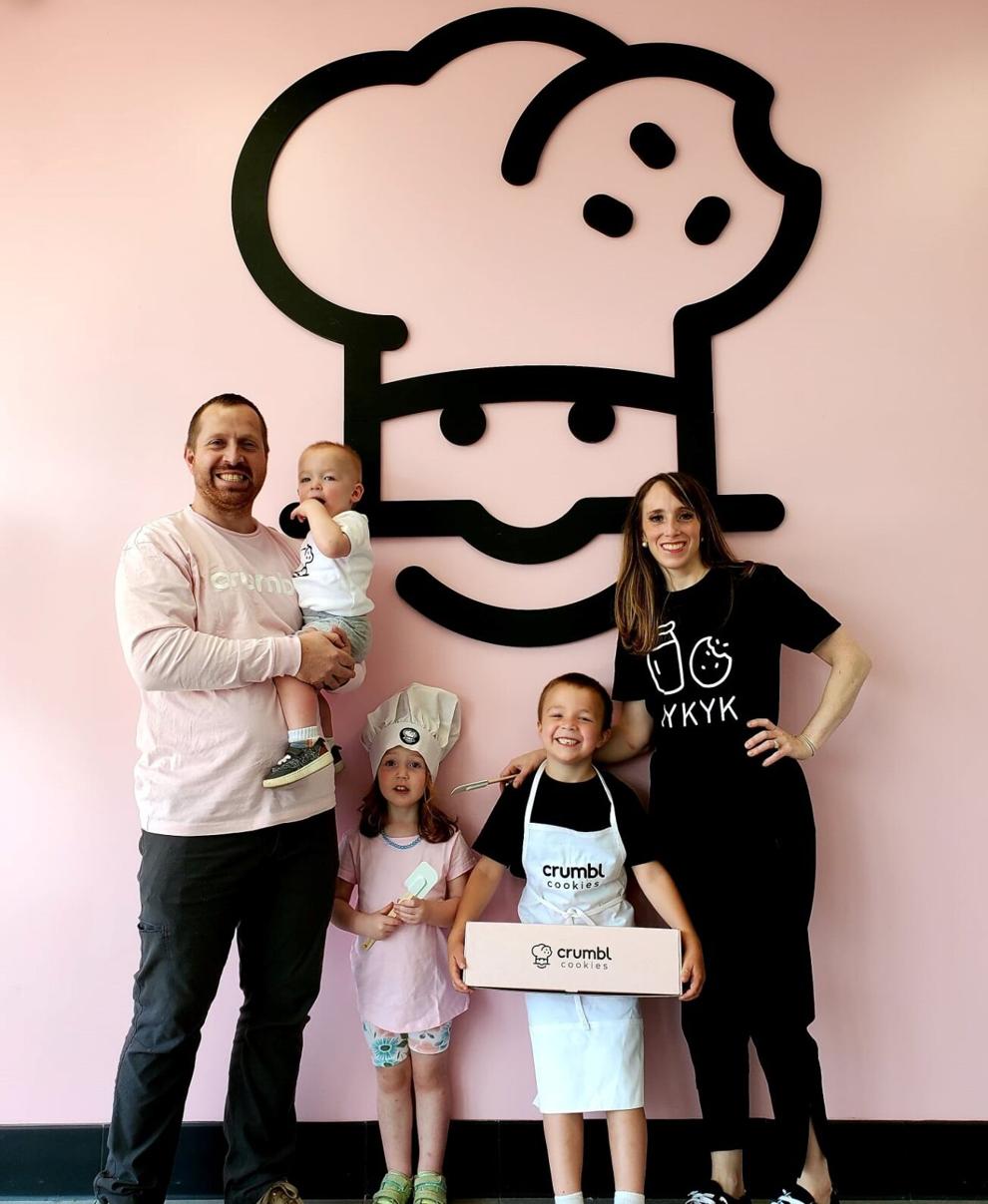 Crumbl cookies are made fresh from scratch and sold within two hours of being baked. There are over 130 flavors, with more added each week. Four flavors rotate on a weekly basis, with chocolate chip and sugar cookies serving as weekly staples. The menu is the same at each location around the country.
Customers can order in the store via kiosks, with the cookies then being delivered in their signature bright pink boxes. Other ordering options include curbside pickup or Doordash delivery. Catering is also available.
Joel Frary said his favorite cookie so far is the biscoff lava — with the Hawaiian rainbow cake a close second.
Business has so far been brisk, they said, but corporate trainers are on hand to help them through the store opening process.
"We are happy we were able to come to Ashburn," Joel Frary said. "It's a community and I really like that. We want to put down roots here."