Baking has always been a favorite pastime for Lovettsville resident Rebekah Goetz; and the extra time at home during the COVID-19 pandemic provided her with ample opportunity to focus on her craft.
Several years ago Goetz was selling homemade cakes, cupcakes and cookies as a side business until she had to take a break from baking after being promoted at her full-time job.
However, she missed the creative outlet, so she began working on cupcake floral designs last year.
"I've always loved art, sketching, flowers and baking since I was around 8, and so I decided to combine them," she said.
Along with the help of her 13-year-old son, Lane, they launched JoyJoy Sweets Cupcake Shop out of their home in December.
While watching baking videos on YouTube and trying different designs, Goetz said her creations are now edible works of art.
"I spent many hours to get the flowers just right," she said. "I love any challenge."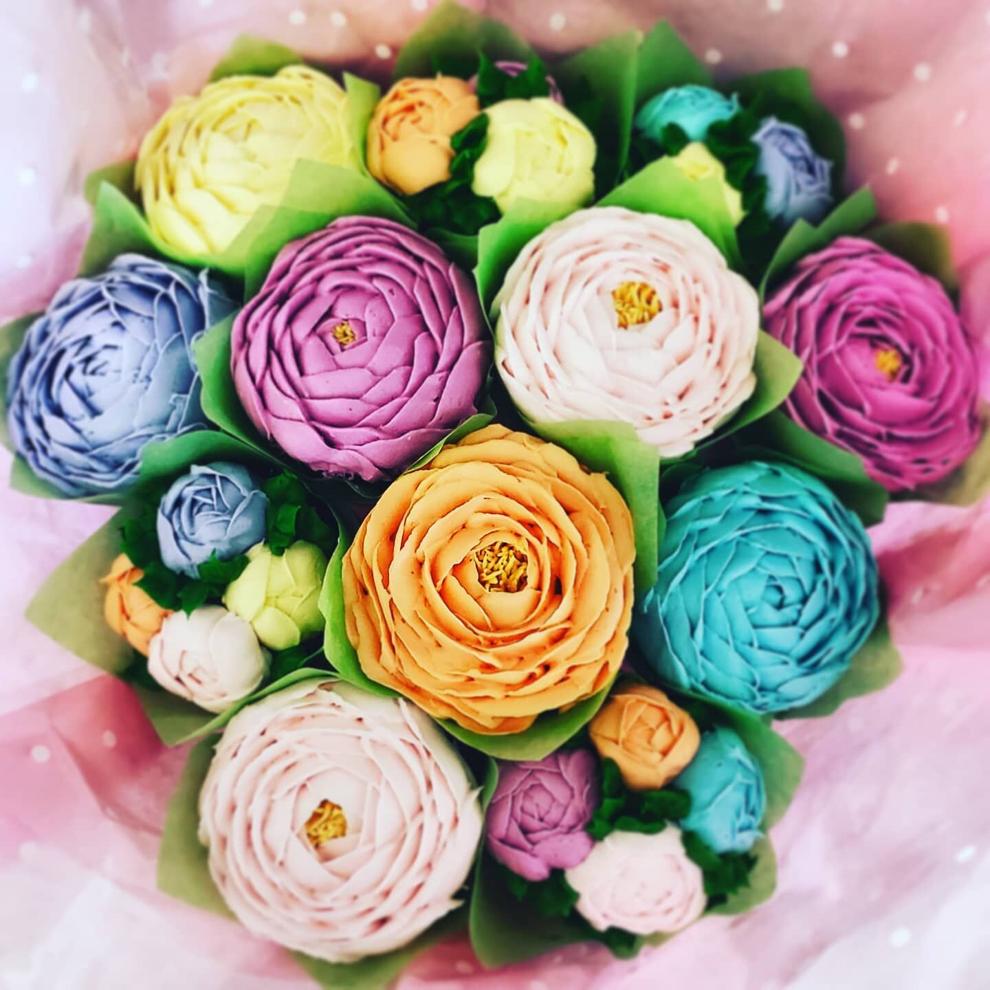 Her favorite flowers to incorporate are peonies and roses, but she is capable of doing many intricate floral designs.
The mother-son duo prepare about 30 orders a week, and thanks to word of mouth advertising, popularity and interest in the cupcakes has spread so much they are now booking orders several weeks in advance.
The menu is simplified to make the process easier. There are two types of cupcakes – French vanilla and chocolate fudge — which are baked fresh with every order. Customers can then select a floral design, which includes a traditional rose or hydrangea piping in white buttercream.
Additional options are also available, she said.
Even though she loves creating flowers of the edible variety, you won't catch Goetz in the garden anytime soon, as her allergies prevent her from gardening outside.
"This is my version of gardening— and it's edible art that makes people happy," she said.