The Loudoun County Sheriff's Office says a suspect is in custody and has been charged in connection with the attempted robbery of a Sterling gas station Friday afternoon.
The Leesburg Police Department continues to investigate whether the suspect is connected to an attempted robbery at a cash checking store in Leesburg a few hours earlier.
The suspect, Jedidiah M. Gauzza, 28, of no fixed address, was identified as the suspect through a joint investigation between the LPD and LCSO. The suspect was taken into custody by Leesburg police Friday night and held on outstanding capias warrants from Loudoun County and Fairfax County. He was charged with attempted robbery and use of a firearm in the commission of a felony by the LCSO in the Sterling robbery and two counts of identity theft and one count of possession of cocaine by the LPD.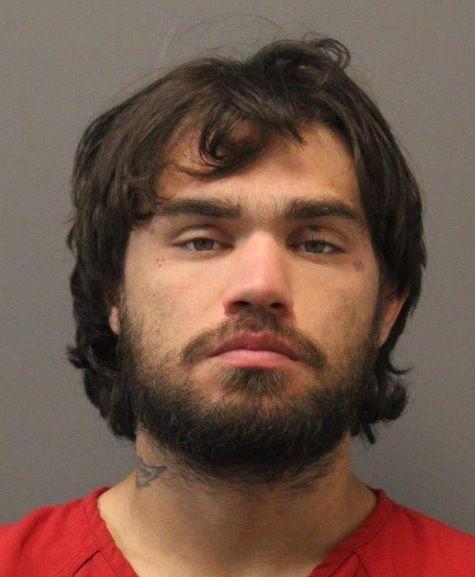 Gauzza remains held at the Loudoun County Adult Detention Center without bond.
The arrest comes after an attempted armed robbery in Leesburg followed by a second attempted robbery in Sterling on Friday. The first incident occurred around 11:15 a.m. when someone entered Loudoun Checks Cashed in Leesburg. In that case, LPD reported the suspect entered the business in the 20 block of Plaza Street, NE., before fleeing the scene.
The second incident occurred shortly after 1 p.m. when the suspect entered the Sunoco on W. Church Road in Sterling, brandished a firearm and demanded cash. There were no reported injuries, and nothing was taken during either incident.
The attempted robbery in Leesburg remains under investigation. The suspect who fled the scene at Loudoun Checks Cashed was described as an adult male with skinny build. He was wearing green pants and a green hooded sweatshirt. A second person of interest has been identified and is described as an adult black male with skinny build and wearing a white T-shirt and green pants.
Anyone with information about the investigation or who can assist in identifying either subject can contact Leesburg Police Department Detective M. Kadric at 703-771-4572 or at mkadric@leesburgva.gov.