The JK Community Farm in Purcellville hosted its third annual Plant-A-Thon event over the weekend, enlisting the help of hundreds of volunteers to address local food insecurity by planting thousands of seedlings.
Approximately 18,000 produce seedlings were planted at the 150-acre farm on Saturday and Sunday, which officials said will result in more than 53,000 meals for families in need.
"There's so much planting to do in May, and it's easiest for us to make a big, fun day out of it so that all of our community could join in together," JK Community Farm Executive Director Samantha Kuhn told the Times-Mirror.
The nonprofit farm was founded in 2018 and is an offshoot of Sterling-based JK Moving Services, for which Kuhn's father, Chuck Kuhn, serves as CEO.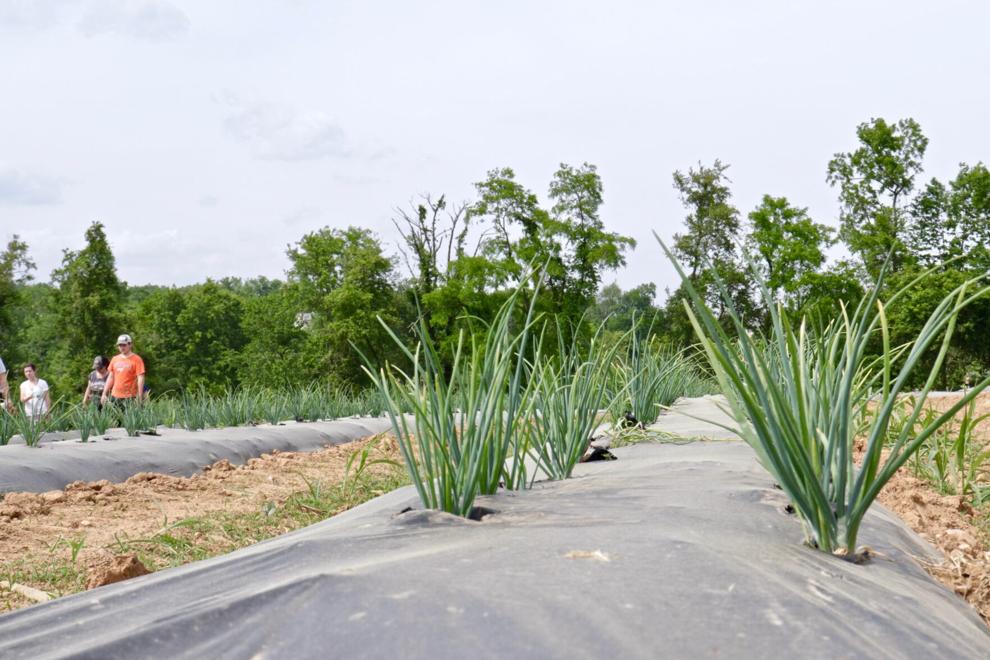 JK Community Farm, the younger Kuhn said, partners with local and regional food pantries including Loudoun Hunger Relief, Fairfax-based Food for Others and Arlington Food Assistance Center.
At the start of each season, the farm distributes a survey to determine what produce is most popular among recipients from year to year.
More in-demand items include spicy peppers, watermelon, sweet potatoes, broccoli and cabbage, while Swiss chard is one of the least popular, according to Kuhn.
While the farm operates primarily with the help of volunteers throughout the season, it uses Plant-A-Thon to raise extra awareness of these volunteer opportunities in the community.
Volunteers of all ages signed up as individuals or as part of corporate or civic teams. Clusters ventured onto the grounds in intervals to place nutrients, compost, and finally seedlings in pre-dug rows of soil.
"It's so much fun, especially seeing all the different groups and families," Kuhn said. "People get to meet each other and by the end everybody's really good friends."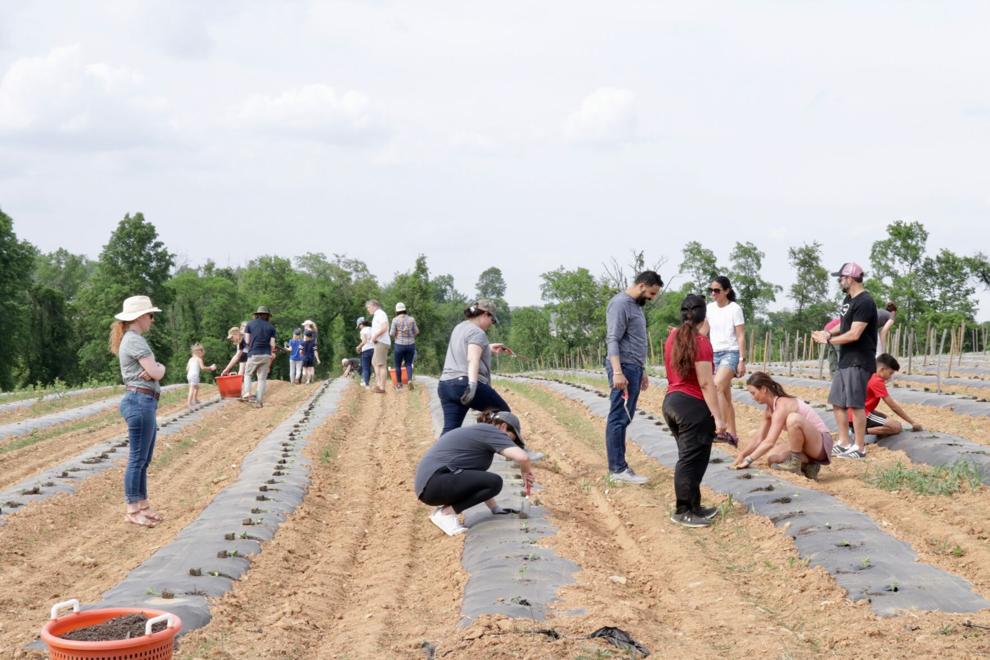 One of the corporate teams to sign up was a roughly 20-person group from ContactEngine, a U.K.-based software developer with an office in McLean.
"We like to consider ourselves super environmentally conscious and environmentally friendly," ContactEngine marketing director Sarah Spinosa said.
"[In the U.K.] we have a negative carbon footprint, so of course the U.S. office is working to do what we can for the environment," she said.
Spinosa brought her 5-year-old daughter, Sadie, with her, taking the opportunity to teach her the value of caring for the environment and serving others.
Sadie — along with other children who accompanied their parents in the ContactEngine group — got her hands dirty helping to plant rows of spicy peppers.
"As a kid, she's really into the earth," Spinosa said. "She thought it was fun, so I feel like it was a win all around."
"Seeing everyone out there giving back [to] the community made it a truly memorable experience," ContactEngine Chief Customer Officer Peter Panagopoulos added.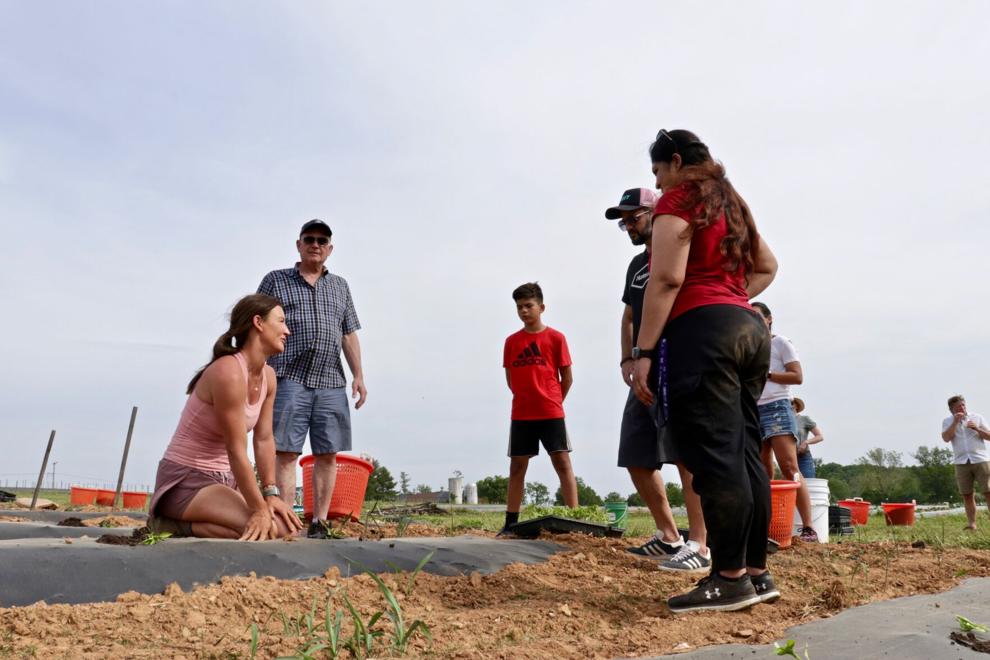 The JK Community Farm plans to donate 230,000 pounds of food this year. The bulk of what was planted over the weekend will be ready to harvest between July and September, per Kuhn.
"Although it's a lot of hard work, it's well worth it and a really great way for community members to give back and have fun while doing it," she said.
She added that she hopes the event helped raise awareness for food insecurity in the region and "how much fresh produce is needed in our food pantries and how rare it is to come by, unless there's farms like ours growing specifically for the food pantries."