The Leesburg Town Council on Tuesday postponed a vote on a proposed COVID-19 vaccine mandate for town employees amid accusations of government overreach.
After the postponement, several Leesburg Police Department officers addressed the council, saying that a significant number of officers would resign if the town adopted the mandate.
"This decision has the potential to decimate LPD," said Officer Josh Carter. "If you decide to move forward with mandating this vaccine, the loss of officers is on you."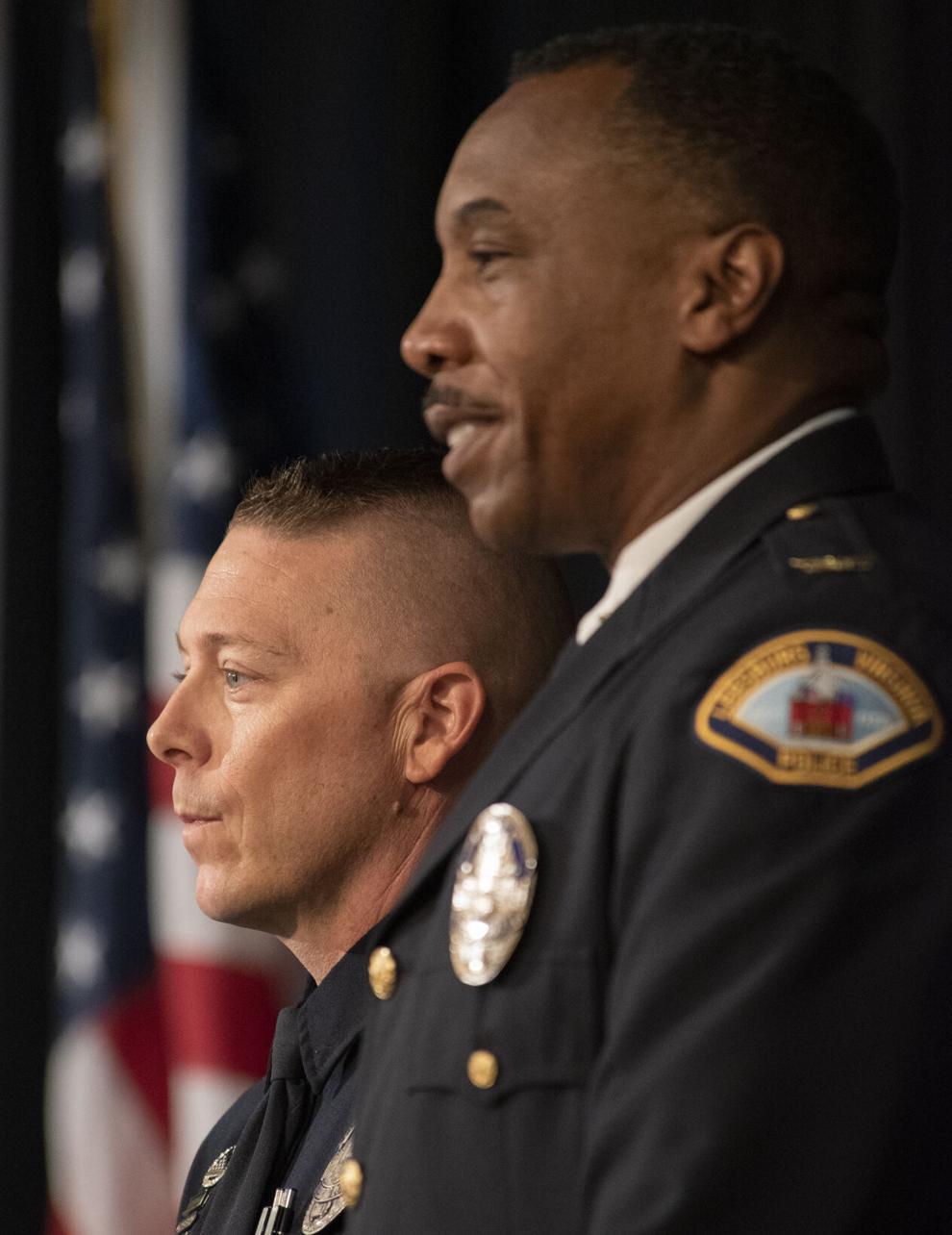 When asked by the Times-Mirror how many of his coworkers were considering leaving their employment if a vaccine mandate is implemented, Carter declined to answer.
Town Manager Kaj Dentler told the council that many other municipalities are concerned about losing employees who refuse to adhere to such mandates.
"Ultimately, mandatory is probably coming," he said. "[The question is] just how we're going to deal with that."
According to an estimate by town staff based roughly on county vaccination rates and vaccine appointments made by staff, about 40 percent of Leesburg employees have not yet been vaccinated.
Since the pandemic started, about 40 town employees have contracted COVID-19, staff said.
Both the Commonwealth of Virginia and Loudoun County required their employees to show proof of vaccination or submit to weekly testing at the beginning of September. Many other local jurisdictions are developing or debating mandates of their own.
Leesburg's proposed mandate would require all town employees, appointed officials and contractors who work directly with town staff or the public to show proof of vaccination within 90 days of the mandate's adoption or be terminated. Medical or religious exemptions would be allowed on a case-by-case basis.
At Monday night's work session, staff advised against weekly testing for unvaccinated employees because it could prove too expensive. While many COVID-19 tests are free to the public, regular tests like the kind the town would use cost $100-$150 per test. Assuming 40 percent of employees — or about 215 individuals — continue to remain unvaccinated, the cost of testing could run from $86,400 to $129,600 per month, staff said.
"[Testing] would be unsustainable," Councilman Neil Steinberg said. "I understand there are two sides of this, but acting on the side of caution in regards to public health is the responsible thing to do."
Some of the council's more politically conservative members argued that the town government should not force employees to choose between bodily autonomy and their jobs.
"A mandate is authoritarianism in action," Councilwoman Suzanne Fox said. "I believe we can trust our employees to make their own health decisions."
Councilwoman Kari Nacy added she was concerned that the town could open itself up to lawsuits and a mass exodus of employees if they proceed with a vaccination mandate.
"This is a tough environment to recruit in," she said.
Both Nacy and the police officers who spoke Tuesday said that the Leesburg Police Department is already under-staffed, and salaries aren't as competitive as neighboring jurisdictions.
"You guys are probably going to hurt a profession that can't be replenished," Leesburg Police Officer William Butterfield said to council members Tuesday night. "If this vaccine does become mandated I'm going to leave my employment."
In an email to the Times-Mirror, Leesburg Chief of Police Gregory Brown responded to his officers' threat to quit if the town were to enforce a COVID-19 vaccine mandate for employees.
"I greatly value and respect each employee of the Leesburg Police Department and their individual beliefs and opinions specifically in regards to the personal choices they must make," Brown said. "I equally understand the Town Council's authority and intent to protect the health of our employees."
Brown said he supports the council's decision to postpone their vote on this measure, as it would allow for further discussion on the matter and "will hopefully provide a clear path forward."
Others on the council said that if neighboring jurisdictions adopt vaccine mandates while Leesburg does not, the town could nonetheless run the risk of lawsuits.
"We can't sit back and ignore it," Mayor Kelly Burk said. "We're here with masks because of it."
"We have a responsibility to take care of our employees and make sure they're safe, and the public," she said.
The council will take up the proposed vaccine mandate again on Oct. 12. All but Fox, who abstained, voted in favor of postponement.
Correction: A previous version of a caption of a photo of Officer Josh Carter and Chief Gregory Brown in this article incorrectly stated that Carter told council members that if a COVID-19 vaccine mandate is passed he would quit the force. The caption should have stated that Carter told council members if they passed a COVID-19 vaccine mandate some officers would quit the force.