The General Assembly will fill another judgeship position in the 20th Circuit Court of Virginia after the Hon. Jeffrey Parker recently announced his retirement effective Oct. 31.
Leesburg Attorney Lorrie Sinclair and Loudoun County Commonwealth's Attorney Jim Plowman (R) are being interviewed in Richmond on Friday, according to reports confirmed by the Times-Mirror.
The Fauquier Times first reported Parker's retirement on Feb. 4, less than a month after Fauquier County Commonwealth's Attorney James P. Fisher (R) became the fifth judge selected to serve on the 20th Circuit. Fisher filled a position that had been vacant since 2017.
Plowman and Sinclair will be considered for an eight-year term, joining four other judges in the 20th District that cover Fauquier, Loudoun and Rappahannock counties. All judges are nominated by the joint House and Senate committees in Richmond and later appointed by both chambers in the General Assembly.
The Parker seat is based in Fauquier County.
Plowman's fourth term as Loudoun commonwealth's attorney ends this year. He has not yet announced a re-election campaign.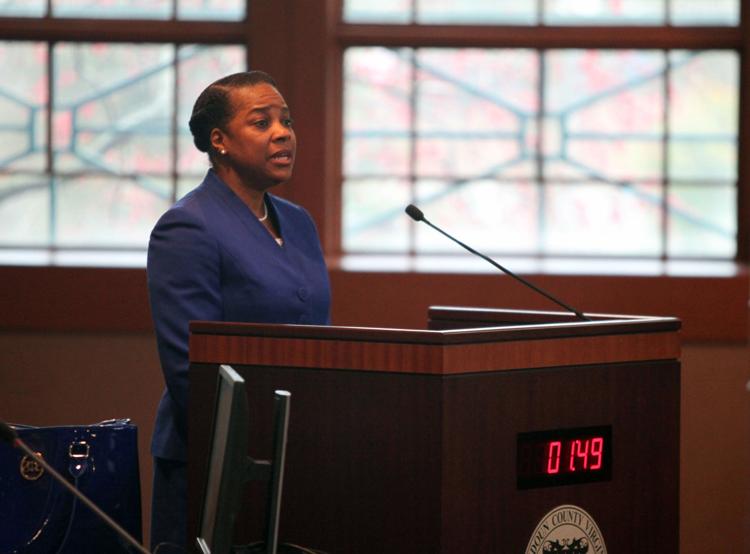 Leesburg lawyer Buta Biberaj is seeking the Democratic nomination for commonwealth's attorney.
The demand for a fifth judge comes as the Loudoun County population has grown 27.4 percent from April 2010 to July 2017, according to U.S. Census Bureau estimates. Loudoun County officials recently reported that the local population has grown to 402,561.
Controversy surrounded Fisher's nomination after he met with the state House and Senate Courts of Justice committees during a Dec. 7 joint session. Fisher was later appointed over two candidates who were not interviewed by the General Assembly committees until Fisher's nomination to the House and Senate. Loudoun County Deputy Commonwealth's Attorney Sean Morgan and Sinclair were also in the running.
Concerned citizens, including local NAACP leaders, have called for a more transparent vetting process and consideration for the first African-American judge in Loudoun, which Sinclair would have been were she appointed.
Phillip Thompson, a member of the Loudoun NAACP branch, said he doesn't believe Sinclair has been given legitimate consideration by Republican leadership in the General Assembly.
"I believe the process was engineered by Republicans in Loudoun and Richmond. Lorrie Sinclair was never given proper consideration," Thompson said. "The prospect of having a black female judge was too much for the Republicans ... so they engineered this process. Again the Loudoun judiciary has been 'white-washed' as has been the 'Virginia Way.'"