Five candidates are seeking three open spots on Purcellville Town Council in this week's election. Voters head to the polls Thursday, with election officials saying they've taken a number of precautions to ensure safe voting amid the COVID-19 pandemic.
The five council candidates recently answered a Times-Mirror questionnaire. Below are the responses. (Click here to read the responses from mayor candidates Kwasi Fraser and Beverly Chiasson.)
_________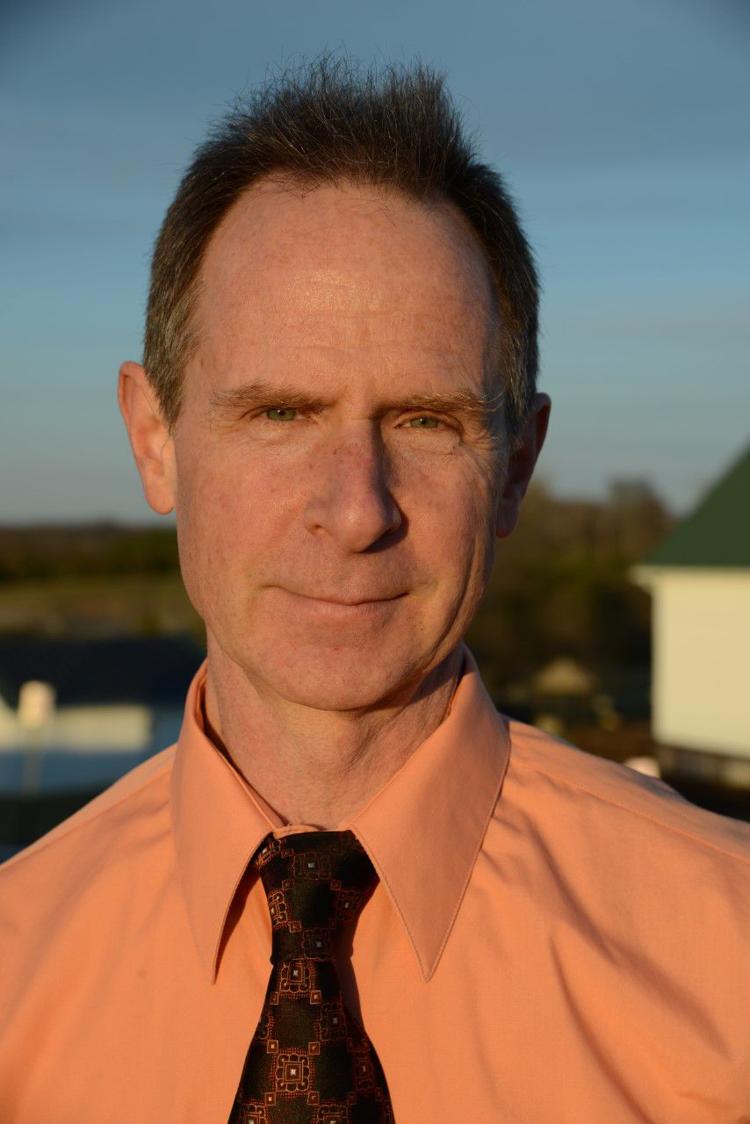 Christopher Bertaut
What do you view as the two biggest problems or challenges facing Purcellville? What are your plans to address them?
When citizens think about where local taxpayer money goes, they often assume it pays mostly for routine operating expenses that come with running a town. Purcellville has a debt-to-citizen ratio that rivals that of the Federal government, and it eats up a large portion of our budget. Most of Purcellville's debt was incurred during the early 2000s and those legacy costs mean we have less money toward other expenses that get delayed or worse, ignored.
Covid-19 and the economic repercussions from it mean that Purcellville will be hard-pressed to direct more of our budget to costs that are mostly unrelated to current operations. Prior elected officials relied on rapid and continued growth to cover the cost of increases in water/sewer rates as the solution to the massive debt, which is unfeasible. Continuing the trend of paying down debt while making needed infrastructure investments are possible using innovative ideas about creating revenue from our underutilized assets.
The relationships between the Town Council, Town Staff, and the citizens need to be strengthened and refined. The Town's Charter defines Town Council members as the representatives of the citizen's interests and the Town Manager, Town Attorney, Town Clerk, and Town Zoning Manager as serving at the will of the Town Council. The previous long-term Town Manager went without a review by the Town Council for twelve years. This idleness left a disconnect between the citizen's voice in the management of the Town. Council members must review these managers annually and ensure they align with the Town's strategic initiatives and the citizens' voices the Town Council represents.
How do you aim to ensure that Purcellville is a business-friendly town?
The Town's Department of Planning and Zoning and the citizen-led Economic Development Advisory Committee are significant contributors to keeping and improving Purcellville's business-friendly climate. Our Planning and Zoning staff should frequently survey those who are opening, operating, and even closing a business in Town. Doing so will help align our policies, compliance paperwork, and any processes so that we aren't creating obstacles to successfully operating a business in Purcellville.
The changing landscape of retail will continue to evolve and impact our vacant commercial space. We should consider revising zoning that prohibits innovative uses for empty spaces such as a temporary showroom for a brand or company, space for a cluster of upstarts, or themed vendors. Partnering our Economic Development Advisory Committee with Loudoun's Economic Development Department to help identify new opportunities and synergy within the county can broaden our reach as Loudoun's Western economic hub.
Do you believe there are areas where the Town of Purcellville can expand with regards to new developments or commercial projects? Or are you firmly against any new proposals to increase the size the of the town?
It is a fact, not a belief that there are more than 450 acres of land directly surrounding Purcellville that can be annexed immediately. My opponents have falsely declared that annexation is not an issue or that those parcels are off-limits for annexation because they have been denied annexation in the past. Any annexation denied can be presented again after one year. 2020 provides the timing necessary for those wishing to annex to increase their land's value with higher building potential by some candidates amenable to their plans and expansion.
I support judicious growth aligned with the small-town vision Purcellville's residents have consistently voted on for the past six years and built into our comprehensive plan. We can and should strike a balance between the need for commercial enterprises that serve and promote our Town and our resident's needs and maintain the qualities and features that make Purcellville unique and livable.
Whom do you feel is to blame for the mishandling of the situation with Chief McAlister that cost the town more than $1 million? Speak to how you view her firing and eventual rehiring and the investigations that stemmed from that situation.
The case involving the Chief of Police is regrettable but was preventable.
In March of 2017, the Town Council voted to implement a program called Ethical Advocate. According to the Town Minutes, it is an "anonymous resource for employees to submit reports of waste, fraud, abuse, and unethical or mismanagement behaviors in the Town of Purcellville." If this program had launched when directed by Council, the complaints in the Police Department would have been handled much differently, and most certainly, the lawsuits and subsequent legal action would not have occurred.
The mishandling, the LTM refers to, was part of a pattern of misdeeds by the Acting Town Manager and was stopped immediately after the Town Council became aware of them. The Town Council acted swiftly and voted unanimously to start a new investigation, which led the Council to dismiss the first investigation for a flawed process and fire the Acting Town Manager. My opponents suggest installing the Acting Town Manager over another candidate was a catalyst for the problems. However, the other candidate lacked certification in town management based on the resume recommendations presented to the Town Council, and a unified vote installed the Acting Town Manager.
My opponents have campaigned and continue to claim the investigations are ongoing and will cost tens of millions. With the cost posted and updated to the Town's website, they have no factual basis for such a deceitful claim. The investigation was closed, the Police Chief's lawsuit settled, and Officer Fraley's $17 Million litigation against the Town thrown out by a judge, establishing that there was no basis for his outrageous claims against the Town and Town Council.
What are your ideas for managing town water and sewer rates while also limiting debt?
Purcellville utilized a utility consultant, Stantec, to give recommendations on future water rate increases. Stantec recommendations come with assumptions that voters need to understand better.
First, Stantec's proposed rate increases use old cost estimates for needed repairs and capacity increases. Second, those capital improvement cost estimates are used to recommend rate increases in the immediate future required for projects that are ten or more years out. Third, Stantec assumed that there would be no effort to offset capital improvement costs with grants, as has been done for years in Purcellville, or with any revenue other than from increases in water rates. Monetization of town assets was not part of their model. Fourth, Stantec assumed a rate of population growth that is much higher than that supported by our citizens.
Purcellville has used Stantec in the past to project future revenue needs in support of water and sewer services and will likely do so again. Stantec's reports best serve as guidelines for discussion by the Town Council in arriving at solutions to water and sewer rates and debt paydown.
As a Town Council member, I intend to guide those discussions in ways that best serve the people who live here. A leadership-oriented Town Council will use expert advice to help them perform the hard work of deciding how to rein in debt and water rates in ways that are consistent with their constituent's shared vision.
If you support monetizing town assets, what is one project you would like to see completed in the next two years? How could it be done? If you are not in support of monetizing town assets, why?
Purcellville has more than $120 million in underperforming assets. There is no single monetization project that will solve all of the Town's debt problems by itself. For that reason, I look at monetization efforts as an ongoing process to find opportunities and develop them together to bring relief from high water rate increases to Purcellville.
I support many current initiatives including the new cell tower, which recently attracted seven proposals; nutrient credits on the Aberdeen property; forest management on the Town's watershed property; pre-filtering for the wastewater treatment plant's membrane filter; equestrian trails at Aberdeen; bulk water uses; and power purchase agreements through Dominion Power.
From the list above, I would choose nutrient credits on the Aberdeen property for special attention. This initiative will bring an immediate cash payment, after commissions of $700,000 with a small, but steady income stream from carbon credits for the next forty years to the Town. The nutrient credit program has been presented to the Town Council with town staff directed to put together a request for a third party planting and management of the project. The nutrient credits can be captured with no risk to the wells on the Aberdeen property and can easily co-exist with many other proposed uses for the property.
_________
Mary Lynn Hickey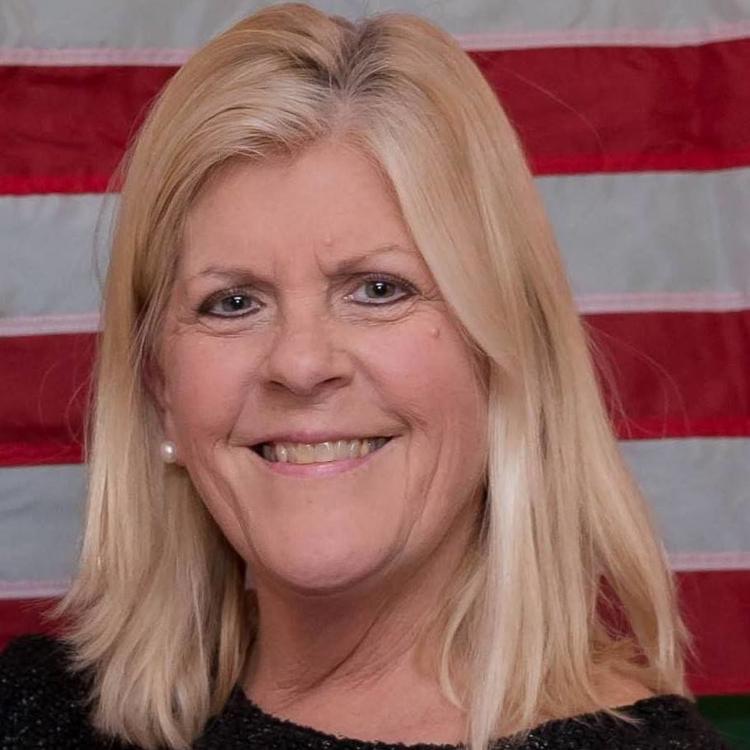 What do you view as the two biggest problems or challenges facing Purcellville? What are your plans to address them?
The financial waste and mismanagement over the last few years in the Town of Purcellville has become a serious problem. Disbursements for over $1,000,000 and counting from the general fund for legal fees and related expenses for the two now settled lawsuits and the one still outstanding lawsuit filed against the Town by employees has had a significant impact on the Town's finances. Those legal fees were not fully budgeted for and the actual amounts spent are far higher than projected. The frequent, if not always necessary, use of outside consultants and contractors rather than relying on our first rate staff needs to be carefully reassessed against the backdrop of finite resources and the optimal allocation of them.
The Town's finances have been further impacted by the suspension of the meals tax for two months and declining receipts overall related to the COVID-19 pandemic.
The Town of Purcellville has long benefited from a very good bond rating from the various agencies who issue them. Committing to and then executing the policy and practice of responsible financial stewardship to protect the Town of Purcellville's long term and sustainable financial health including our bond rating is imperative.
Future budgets must account for expenses more in line with projected revenue and not exceeding it. That also means we must discontinue the overreliance on the reserve fund to close the gap between collected revenue and expenses and give careful consideration to assuming any more debt while we pay down what we already have.
The second issue of concern needing critical attention is the funding of critical capital improvement projects (CIP). As was the case in the new FY2021 Q1 budget, CIP allocations were slashed to balance the budget. Deferred maintenance can quickly escalate into far more expensive repairs when left unaddressed for too long. In the worst case, a repair is no longer an option and the larger expense of full replacement becomes necessary.
How do you aim to ensure that Purcellville is a business-friendly town?
The socio-economic demographic of the Town of Purcellville and surrounding areas is certainly strong enough to attract new businesses. Capitalizing on that strength, I'd like to see a stronger, ongoing partnership between the Town and its Economic Development Advisory Commission (EDAC) with our new and existing businesses. Exploring a strategic partnership with the Purcellville Business Association has potential as well.
Our residents and elected officials are always pleased to see new businesses opening in Town. These businesses expand and diversify our overall tax revenue receipts collected from the commercial sector and create more balance in our tax portfolio relative to residential property taxes. However, the retention rate of our existing businesses highlights the need for more focused efforts to foster long term success.
Starting with more proactive outreach to prospective retail, restaurant and other businesses that are considering locating in Purcellville, an important next step should be supportive follow up to these same businesses to ensure their long term success. In addition to tax incentives, this might include Town-sponsored initiatives such as the recent suspension of the meals tax collected by our Town restaurants and the $20 vouchers issued to Town residents to spend in any of the participating town restaurants and other businesses.
Another proposal worth exploring is a branding initiative for the Town of Purcellville highlighting the amenities our citizens value and enjoy in our small town in lockstep with promotion efforts geared to the kinds of businesses that would blend well in our unique and downscaled development footprint.
Do you believe there are areas where the Town of Purcellville can expand with regards to new developments or commercial projects? Or are you firmly against any new proposals to increase the size the of the town?
Given that there are so few available land parcels left within town limits, so too are there limited opportunities for new development of housing or commercial projects that could be sited on them. There is one land parcel adjacent to the Catoctin Corner commercial development next to Patrick Henry College and another larger parcel just across the street located at the intersection of Routes 7 and 287. There are also several land parcels along Hirst Road between the Fire Station and Hatcher Ave and some available parcels at the West End of Town across from the 7-11.
I would advocate that any new proposed developments be vetted with consideration of and future community needs such as a police station, possibly a library and other such projects for which one of these available parcels might be suitable. The proposed uses for each of these parcels as detailed by the Planning Commission in the draft Comprehensive Plan working it's way toward a vote by the Town Council ranges from Agriculture-Tourism-Commercial to Professional Office to Commercial but all are subject to a zoning review if/when the landowners submit an application for a proposed development of their property at variance with the existing zoning designation and their by-right options.
As far as new proposals to increase the size of the town via annexation, if you look at a map of adjacent land parcels contiguous with Town limits, there are very few, if any, viable opportunities to expand that way either. The most recent potential opportunity was the Warner Brook property located north of town. However, the Town Council voted against annexing this property into the Town so this land parcel will now be developed either by-right or with an approved zoning variance issued by Loudoun County.
Whom do you feel is to blame for the mishandling of the situation with Chief McAlister that cost the town more than $1 million? Speak to how you view her firing and eventual rehiring and the investigations that stemmed from that situation.
I think the blame is appropriately placed with Mayor Kwasi Fraser. It was under his watch that Chief McAlister was fired based on what were later determined to be wholly untruthful accusations. I'm aware of the alternative narrative which exempts our Mayor and his cohorts from any blame and assigns all the blame instead to our acting Town Manager at the time. However, there is just no way the acting Town Manager would have undertaken such a serious personnel action without implicit or explicit approval from Mayor Fraser and those on Town Council at the time who supported his actions.
And it wasn't just Chief McAlister. The sham investigation into her alleged misdeeds started just a few weeks after Rob Lohr, our Town Manager who had served in that role for 24 exemplary years, was forced to retire. As they already well knew, Mr. Lohr would never have signed off on the firing of our police chief so he had to go. In addition, the Town Attorney and Director of Human Resources were also placed on administrative leave.
We may never know what accounts for such a gross abuse of power directed at innocent staff members who have suffered greatly as a result of these misguided actions but the lawsuits filed by Chief McAlister as well as another police officer and a staff member at Town Hall were inevitable and just.
It was quite a relief when the rogue investigator initially hired to conduct the investigation into our police chief was thoroughly discredited by the reputable investigative team from Wilson Elser that later replaced her. Based on their findings, the Chief of Police and her deputy were rightfully reinstated and the Town staff members who had been placed on administrative leave for months finally returned to work. Aside from the scorching reputational damage to the Town of Purcellville in the wake of these scandals, the taxpayers are left with over one million dollars in legal fees and those responsible never being held to account for what they did.
We also have the power of our vote on June 4.
What are your ideas for managing town water and sewer rates while also limiting debt?
Best operating practice dictates that our water and sewer utilities be independently sustainable. The need for more revenue to stabilize the Town's water and sewer utilities (including existing debt service) is urgent and necessary to stave off the projected insolvency of the sewer fund in approximately two years. So too is the need to do so in a way that establishes stability and sustainability over the long term. All the availability (tap) fee revenue (approximately 12 million) that came from the Mayfair community development and helped close the financial gap in recent years is long gone and there is no magic monetization bullet at the ready to stabilize our water and sewer funds.
That leaves us facing the long deferred reality of adjusting the water and sewer rates so that revenue fully covers expenses without incurring new debt. Stantec, the contractor with expertise in utility management hired by the Town hired to research the current status of the water and sewer utilities and to then make recommendations to achieve long term financial sustainability has offered three detailed options to collect enough revenue to fully cover costs and to create a fair rate structure for residential and business customers.
Of the three options presented to achieve structural balance, I would endorse the option of adjusting the rates over a ten year period (versus one large increase in FY2021 or a large increase over FY2021 and FY2022) to lessen the financial burden and impact on all the utility customers.
If you support monetizing town assets, what is one project you would like to see completed in the next two years? How could it be done? If you are not in support of monetizing town assets, why? 
Conceptually, the idea of monetizing Town assets as an opportunity to create an alternative revenue stream to tax receipts and fees is attractive and worth exploring. If it was possible to quickly identify and implement a successful monetization of assets plan, the highest priority project would easily be the financial stabilization of the water and sewer funds and/or CIP projects that are too easily set aside in contingency budgets such as the one just passed by the Town Council covering only the first quarter of FY2021.
However, since the focus of the question is on the next two years, I would likely not be inclined to pursue monetization efforts sooner than later given the demonstrated failure of all attempts already made as well as the current state of Town finances in general and the water and sewer enterprise funds in particular. In sum, we simply can't afford to lose any more money on monetization efforts over the short term.
As just one example, the Town received seven proposals in response to the reissued RFP for the construction of a second cell tower to be sited on the wastewater treatment plant property. This, after receiving zero proposals to the first RFP and after the Town Council voting against the initial proposal to invest Town funds to build a cell tower ourselves. In that last proposed scenario, if the Town had made the capital investment in financing the construction of our own cell tower, the revenue modeling over ten years made it clear we would have yielded very little if any net revenue after recovering our costs.
Whether any of the cell phone tower proposals are financially viable and worth further consideration is not yet known but careful analysis of the bottom line in this example and all other monetization attempts is a must.
________
Stan Milan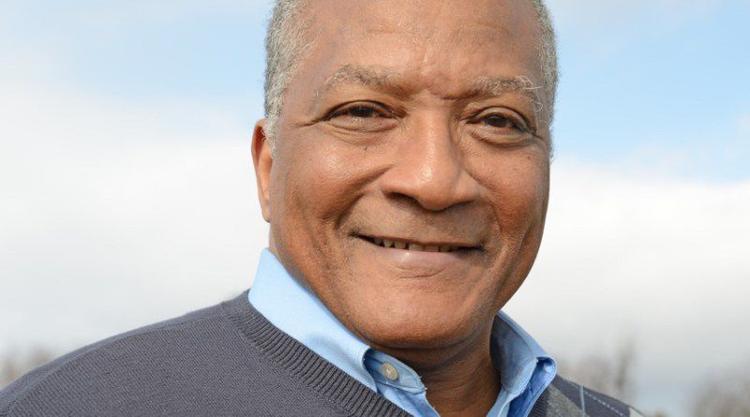 What do you view as the two biggest problems or challenges facing Purcellville? What are your plans to address them?
In light of recent events, we have three big issues facing Purcellville: Covid-19, Debt, and Growth.
Covid-19 and the economic impacts that it will have on our businesses and residents is the most pressing. We need to protect the health and safety of residents while ensuring the success of our businesses. Fighting for local funding assistance that may come available, managing our budget to protect against changes in revenue, and assisting in flattening the curve and slowing the spread can help position Purcellville to weather the next year or more as we deal with this pandemic.
For years, Purcellville took on debt, and the revenue stream to pay to retire that debt was from growth, which is unsustainable. Our utility system was over-expanded, and it was never asked by consultants or Town whether we could sustain that system with our own tax base; and we see clearly that we couldn't. There should be limits on financing streams and limits on how much local revenue can be used toward debt service to keep today's elected officers and bureaucrats from future spending for the needs of today. I will work on other funding possibilities to contribute to our infrastructure needs, and on ways in which we can create revenue from the Town's assets.
Lastly, I would hold the line on growth – by means of annexation. For every dollar spent for a residential home, the cost to the taxpayer is approximately $1.62. The zoning ordinance is crucial for the Town's character and development. We are about to undertake a review of the current zoning ordinance, and it is important to have a strong council that will not allow inappropriate zoning that would eliminate our small-town feel. Most importantly, the Town Council must represent the citizens, who have overwhelmingly voted for slow growth and maintaining Purcellville as a small town.
How do you aim to ensure that Purcellville is a business-friendly town?
Purcellville's Economic Development Advisory Committee has been reaching out to businesses in Town for several years; and they are about to start a Second Saturday program. Events like Second Saturday would be held to stimulate business activity throughout the Town – by holding special events. Discover Purcellville has sponsored numerous events yearly, and with great success to businesses in Town. I would work with members of EDAC to create opportunities for more creativity and innovation with our business community. Purcellville is the hub of Western Loudoun County; and last year we welcomed 80 new businesses.
When there are new businesses that come to Purcellville, it is important to make sure their experience is streamlined and efficient. From zoning regulation to tax policies, we should always be taking the pulse of our businesses. Working together creates more opportunity for success and innovation; and I would encourage and support that.
Do you believe there are areas where the Town of Purcellville can expand with regards to new developments or commercial projects? Or are you firmly against any new proposals to increase the size the of the town?
Purcellville should cultivate growth where it already exists. We need to view our town as a place of innovation and productivity, and plan with sustainability in mind. Communities that continue to expand outward take on more infrastructure costs. The ability to fund that new growth is a roadblock, since the cash infusion from the new growth is often used to pay for previous infrastructure. Any development should be assessed on whether it will or won't negatively impact our roads and schools, and it must enhance our quality of life.
There have been numerous annexation proposals over the years that included hundreds of homes, data centers, and bumper cars/carnival-like entertainment. The citizens of Purcellville emphatically rejected this type of development; and I will be their voice on Town Council.
Purcellville is a place that people chose to visit, live, work, and retire in due to sense of place and quality of life people desire. We have retained our small town charm by maintaining a small footprint and maintaining a walkable town.
Whom do you feel is to blame for the mishandling of the situation with Chief McAlister that cost the Town more than $1 million? Speak to how you view her firing and eventual rehiring and the investigations that stemmed from that situation.
There is no blame for anyone. It was the character of an employee that created the situation that happened over three years ago. An atmosphere of complacency over a prolonged period of time fostered this unfortunate situation. The Town of Purcellville has since completed an operational audit and is striving to correct long-term issues discovered during that audit. I believe the Town has learned valuable lessons and is poised for a positive and prosperous future.
What are your ideas for managing town water and sewer rates while also limiting debt?
It is the sewer system that incurs the most cost, due to the 2010 upgrade. The Town could do a Request for Proposal to look at the possible benefits of outsourcing plant operations – like many other municipalities. Costs could be lowered by automating some of the operations, and selling Town excess water capacity to construction sites and highway improvement operations, for example.
We can also explore the idea of renewable energy to operate the plant. Another example would be implementing the nutrient credit program on the Aberdeen property, that has the potential to bring in upwards of $700,000-$1 million in revenue for the Town.
We learned from Stantec, a company hired by staff, that half the utility rate goes to support Town growth and the other half is the actual cost. If we keep building more, we trade a short-term increase in revenue, with a long-term liability of maintaining and servicing the new infrastructure needed. This type of growth does not pay for itself and the premise of annexing more land into Town to alleviate our utility rates is the exact reason we have increasing costs in the first place.
If you support monetizing Town assets, what is one project you would like to see completed in the next two years? How could it be done? If you are not in support of monetizing Town assets, why?
Since growth doesn't pay for itself, we must seek creative ways to run the Town of Purcellville, instead of relying on the past decades of rapid growth policies. These policies have created increases in taxes, utilities, services, and traffic, to name a few.
As I mentioned before, the nutrient and carbon credit program on the Aberdeen property would be easy to implement and create income from a Town property that has sat dormant since its purchase in 2010. In addition, I would like to apply for grants to restore the buildings on this property. Equestrian groups are ready with a plan to use part of the property for their recreational use. There are numerous other groups that would like access to the property for other uses as well. I support Mayor Kwasi Fraser's initiatives regarding monetizing viable assets that the Town owns to help pay down our debt, rather than relying on raising taxes and growing the Town such that it is unrecognizable.
__________
Erin Rayner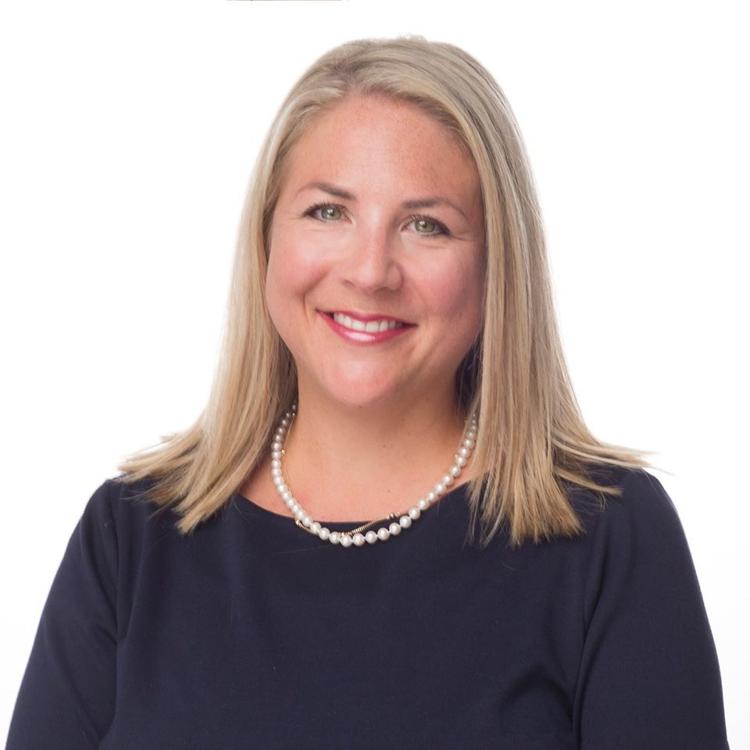 What do you view as the two biggest problems or challenges facing Purcellville? What are your plans to address them?
The most important thing is to get the town's financials and infrastructure issues in order. Between all the turmoil that has happened in the last few years that has cost the town over a million dollars; the lawsuits, the rising water and sewer debt, and impending infrastructure projects, the town needs to focus on financial stability, not wasting staff time and money on monetization schemes that won't yield much return if any.
Water and sewer debt is a big issue. We can't just pass the problems of debt to the next generation for them to deal with; it's irresponsible. We need to address the true cost and pay our bills! In addition, we have aging pipes and water mains, which are not adequate for the town's current needs. The longer we delay preventative repairs and replacements, the more expensive it will be.
We have paid for expert advice over the past several years. Since 2017 these experts have been consistent in their recommendations that the town needs to increase rates or add customers. The Town Council has been consistent in ignoring their advice.
I believe the right thing to do now is to create a sustainable plan based on sound and professional guidance from our town staff and outside consultants who were brought in to address this issue. This planning should not be to the detriment of the town as a whole. The second problem is really an opportunity, which I believe will help with the first problem.
We need to look at our commercial base, support and build upon it. I am against big box stores but we should look at our vacancies & work hard to ensure business owners and potential owners know that Purcellville is open for business. Make a solid economic development plan (we do not have one) to attract support new and current businesses and make it easier for potential new businesses to come to town. We must actively support the businesses that are part of our town, whether through marketing or special events. Lets make sure our town is a one-stop shop for the families that call Purcellville home.
How do you aim to ensure that Purcellville is a business-friendly town?
We need to put together a solid economic development strategy to attract new businesses and cut the red tape that makes it difficult for potential new businesses to come to town. We also have to actively support the businesses we do have, whether through marketing or special events. Truly make sure Purcellville is a one stop shop as much as we can be for our citizens.
There is a four-prong approach to how we should approach economic development:
Focus on a 5-year and 10-year economic development strategy and then make sure it's resourced so it will be successful.
Cultural:
Focus the EDAC committee on what they should actually be doing by making a mission statement and make it clear what is not included in the EDAC mission such as annual events or new events.
Any events or potential events should be handled in the events committee; these can work with EDAC but shouldn't be the focus.
Have a dedicated Economic Development Director focused on making cultivating relationships with businesses in order to bring more business to Purcellville
Work with the Purcellville Business Association and their members hand in hand as partners in developing business in Purcellville and its community.
Branding: Purcellville needs to establish a solid brand, which should be broadly marketed, making Purcellville a destination for businesses. This in turn increases our commercial base and can help keep taxes lower for the citizens. This is happening, but needs more support.
Do you believe there are areas where the Town of Purcellville can expand with regards to new developments or commercial projects? Or are you firmly against any new proposals to increase the size of the town?
I don't believe in annexation for the sake of annexation. If there's a parcel of land adjacent to the town that would make economic sense to the town – we should consider. It has to be mutually beneficial for both the town and the landowner. Annexation is about controlling the land. The county controls the land outside the town limits. A Board of nine Supervisors controls the way it is zoned, not the residents adjacent to the land. Where Mayfair is now was a project originally zoned by the County for high-density development for example.
It is important for Purcellville to have a good working relationship with County leaders to ensure what is planned is in the best interest for all. I am proud to have established such relationships with these leaders over the past several years, and plan to leverage those for the betterment of the town.
All that been stated, when we look at the current state, there are very few properties around the town that could be considered a viable option for short-term annexation anyway.
There are only a few parcels of land within the town limits that would be available for undeveloped commercial building, however there are also many rundown properties, which present opportunities for improvement. Development and redevelopment of properties within the town would further increase the commercial base of the town.
Whom do you feel is to blame for the mishandling of the situation with Chief McAlister that cost the town more than $1 million? Speak to how you view her firing and eventual rehiring and the investigations that stemmed from that situation.
Hindsight is always 20/20. It is very easy to turn around and direct blame and point fingers now that the investigation reports have been made public. You can see from the timeline of events something was not right. Leadership has to take responsibility for the mishandling of the situation and there were four main failures:
It all started because the town council at the time was unwilling to hear the realities they didn't want to hear. They ignored facts and good advice, and went on a modern-day witch-hunt to fulfil their personal agendas.
They were very quick to fire a 24-year veteran, award winning town manager and replace him with a grossly unqualified and unsuited interim town manager. As I understand, they were warned of his potential issues and ignored those warnings.
The town council did not exercise proper oversight on their interim town manager and his hiring of an ex-convict to do an investigation, which was in the end thrown out following a secondary professional investigation (costing more money!).
The following chain of events such as the firing of the police chief, and putting staff on administrative leave for bogus allegations created a toxic atmosphere. It was chaos and highly unprofessional, demonstrated by the high staff turnover. It was unacceptable.
The entire investigation, firing of town manager, firing of police chief, and wasted money on lawsuits and consultants should have never happened. We have lost so much in the last four years and gained nothing but bitterness, mistrust, and discord in our beautiful small town. We need to learn from this failure of leadership and move the town forward in a positive manner and regain the trust of the people, the town staff, and Loudoun County.
What are your ideas for managing town water and sewer rates while also limiting debt?
Over the past couple of years, the town has contracted with experts to provide recommendations on water & sewer rates. Their goal was to provide rate equity, clarity, stability & conservation. One recommendation was to consolidate the rate tiers. The others include rate increases to pay for operating costs & upkeep.
Clever accounting has let the town ignore the full cost of water and sewer by hiding it in the general fund. Restructuring allowed the town to delay rate increases but it also increased the debt. This is bad budgeting practice and only delays the inevitable; it does not solve our problem. There are simply two ways to manage rates: 1) increasing our commercial base or, 2) considerably increasing the town's residential base to offset any required increases. Unfortunately, due to scandal and fear neither of these are viable solutions in the near term. I encourage growing our commercial base rather than residential to keep our rates affordable.
We need to pay our bills, including debt. We could explore refinancing or changing terms of the existing debt. However, we have done that twice before, and increased our debt as a result. A better option is to improve our taxable income stream and reduce unnecessary services. The options require a deeper dive into the town's current liabilities and factoring in the failed attempts to monetize town assets.
We must manage our debt in light of the current economic crisis and support our local businesses and struggling families.
If you support monetizing town assets, what is one project you would like to see completed in the next two years? How could it be done? If you are not in support of monetizing town assets, why?
The town has $131,712,583.00 in town assets (including cash). Assets include things like land, buildings, infrastructure, machinery, vehicles, & utilities. Of those total assets, infrastructure accounts for $32M; and our utility & wastewater plants account for a further $50M. Neither of which can actually be used for projects that can be monetized.
Because we have such a high amount of town assets, does not necessarily mean we can monetize them all, instead it just shows the town has properties, which supports its operation. If we look to the actual assets, which can be used to make money, we are now down to Fireman's Field & the Aberdeen Property. The Aberdeen Property was acquired for future wells. The town already tried to monetize Fireman's Field, which did not end well. The scheme failed, we lost the Upper Loudoun Football league, we lost trust with the County, and most of all we lost money! With the Aberdeen property, though it would be great to add quality of life fun activities on the property, I don't foresee any of them being the cash cow people think they will be and in the end they might cost the town more to operate.
Government shouldn't be in the monetization business; historically it has never been successful. Instead of focusing on assets to monetize, I think the town should focus on economic development strategies and turn to the business community to support the town. If businesses are successful, the town will in turn be successful.
Growing your tax base is always preferable to growing your tax rate. I support a robust business community that will help our tax base & grow it. It's not the silver bullet, but it will help our current financial situation. Having a more diverse economy is something we need to pursue.
___________
Mary Jane Williams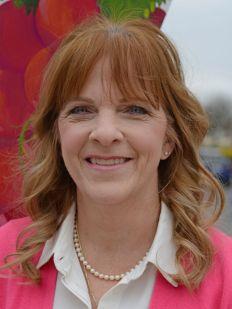 What do you view as the two biggest problems or challenges facing Purcellville? What are your plans to address them?
Previous administrations kept growing the town and, in doing so, incurred enormous debt, both of which were very unpopular with residents. The debt was beyond what a Town the size of Purcellville should carry, limiting other needed infrastructure projects. Development growth has been sold as a solution to our debt and infrastructure needs but has proven not to solve either. Restructuring debt, creating new revenue streams, and more thoughtful planning can contribute to our town not falling into another grow/revenue scheme.
Retaining Purcellville's small-town character and charm has consistently been the focus for residents. Every decision made should be driven by this directive. Having a Comprehensive Plan that adheres to this and avoiding comprehensive plan amendments that negate what the citizens planned for our town should be our focus.
How do you aim to ensure that Purcellville is a business-friendly town?
Surveying new and existing businesses can help us modify and improve zoning regulations, tax policies, and any government structures that can help revitalize our small businesses. Every process must make sense, be designed clearly, and enforced. Our town staff and elected should be accessible to answer questions to ensure planning and development are efficient and done correctly so that our businesses do not suffer expensive delays.
The Town has had a member of the Economic Development Advisory Board or staff attend the Purcellville Business Association meetings for years. Discover Purcellville's contributions have helped add to our list of iconic events that make Purcellville a hub for arts, entertainment, and dining. Working together creates opportunity for more creativity and innovation and I would encourage it.
Do you believe there are areas where the Town of Purcellville can expand with regards to new developments or commercial projects? Or are you firmly against any new proposals to increase the size of the town?
There are hundreds of acres of undeveloped land surrounding the Town and several parcels inside the town limits with potential infill development. The plans that have been submitted to the Town for annexation in recent years were projects better suited to Ashburn or points east. I support growth if it is in keeping with the vision of the citizens and their desire to retain our small-town character. All development must be weighed against whether it will or will not negatively impact our roads and schools and enhance our quality of life.
In recent years, the property owner on Hirst Road has been adding fill dirt to a wetland area to make the property more viable to commercial development. In doing this, several nearby homes were placed into a flood zone, an action that negatively impacts their home value, insurance costs, and peace of mind. The Pleasants Kline annexation wanted to make a small neighborhood road a bypass road destroying the tranquility of a small street and destroying the transition zone as you leave Purcellville. The Roncaglione property proposed data centers yards away from single-family homes.
Growth should be encouraged in Town, where businesses can thrive from easy access to walkable areas off Main Street to reduce vehicle trips and traffic throughout Town. Protecting our rural landscape surrounding us can protect our air and water quality and create recreation opportunities.
Whom do you feel is to blame for the mishandling of the situation with Chief McAlister that cost the town more than $1 million? Speak to how you view her firing and eventual rehiring and the investigation that stemmed from that situation.
Organizational problems do not take root without a fertile environment, and systemic issues cannot exist without the infrastructure supporting it and years to grow it. The previous Town Manager and Interim Town Manager were responsible for the actions of their staff and departments since the Town Council is the legislative body and has no purview over the staff.
All seven members of the Town Council voted to hire the Interim Town Manager, voted "no Confidence" in the Police Chief, voted to re-hire the Chief, voted to start a new investigation, and voted to fire the Interim Town Manager. Yet, there has been a concerted effort to place blame on a few members of Town Council to conjure up an illogical act of conspiracy.
The investigation cost is on Town's website and any settlement paid was by Virginia Municipal League Insurance, which is governed by non-disclosure. Although the newspapers and candidates continue to inflate the costs, it did not "cost millions" as my opponents assert.
Poor decision making for more than a decade cost the Town far more than the Chief investigation:
The Town spent $3 million more than expected to fix a dilapidated building the Town was advised not to purchase with enormous costs to maintain.
Paid to remove, re-locate, and build a roundabout when a developer paid for the first.
Spent $40 million on a water/sewer treatment plant when the existing plant was relatively new and sufficient for the town size and projected growth.
Paid over $2 Million on the 189-acre Aberdeen property for an additional water resource when only 10 of the acres would have been sufficient. Connecting the water to the Town system was deemed far too expensive and has sat dormant since its purchase.
The prolonged lawsuit over Woodgrove High School's location raised the meals tax to pay for the more than $1 million in attorney's fees.
It is hypocritical of Chiasson and her supporters to feign outrage over the investigation cost after years of wasteful spending and personnel issues that transpired under the previous Town manager's leadership with nary a complaint from any of them.
What are your ideas for managing the town water and sewer rates while also limiting debt?
There is a high cost to maintain and replace aging infrastructure and meet regulatory compliance. Purcellville's water/sewer consultants, Stantec, suggested high rate increases basing their recommendations on five and ten-year capital improvement projects. Their suggested increases do not factor in the funding mechanisms available to reduce the financial impacts like low-interest loans, qualified public infrastructure bonds, and federal and state grants.
From Stantec, we learned half the rate suggested is to support Town growth. For example: if the cost to provide 10,000 gallons of water is $20, the actual price is $10, and the other $10 is for future growth. If we keep building more, we trade a short-term increase in revenue with a long-term liability of maintaining and servicing the new infrastructure instead of productive growth that advances our community's value.
Better asset management, improved accounting practices, and more strategic financial planning are some efforts to manage our rates and debt. Lobbying efforts for Congressional and State funding toward public infrastructure projects have garnered funding exceeding the lobbying costs for some municipalities, and we should pursue a coalition of Towns in Virginia to lobby for public infrastructure funding. Some utilities throughout America have tied rates to income increasing revenues, lowering rates overall, and improving compliance. We should pursue the full range of partnership opportunities and various practices because relying on growth and utility hookup fees to pay for the system has proven to be unsustainable and shortsighted.
If you support monetizing town assets, what is one project you would like to see completed within the next two years? How could it be done? If you are not in support of monetizing town assets, why?
The struggle to increase revenues while facing structural budget shortfalls that threaten service delivery and quality are not exclusively a Purcellville predicament. The primary revenue streams for municipal governments are service fees, fines, and taxes. Assets such as buildings and properties are often not optimized, and every proposal made by consultants and elected officials for Purcellville has imprudently relied on growth as the answer to all revenue issues, which the past twenty years prove a failed practice.
I support Mayor Fraser's inventory of the Town's assets and efforts at monetizing our assets because large funding gaps require, we open our minds and practices to new ideas and possibilities.
I want to see through the Nutrient and Carbon credit program. This project came before Council in December 2019, the application is completed, and town staff needs to act by putting out a Request for Proposal and hire a third party to do the planting and manage the project. The Nutrient and Carbon program would bring in nearly $1 million in revenue, adhere to the Conservation Easement on the Aberdeen property, and would create income from an asset that has provided no benefit since its purchase in 2010. This initiative would leave us with land still available for equestrian use and more, including an opportunity to restore with grant money the historic home on the property for possible use.
________
More information can be found at loudoun.gov/vote.