Quarter 3 2022: Market Indicators Report
By Dulles Area Association

of Realtors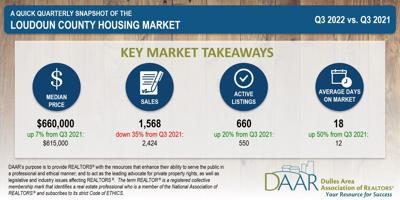 Thank you for reading!
Please purchase a subscription to read our premium content. If you have a subscription, please log in or sign up for an account on our website to continue.
By Kate McDermott for Loudoun United
The action on the pitch wouldn't begin for another hour, but the concourse at Loudoun United's Segra Field in Leesburg was a flurry of activity on a warm May evening. While waiting for kickoff between the visiting Indy Eleven squad and Loudou…
Sign up for newsletters that bring Loudoun County to your inbox.
Looking to hire in Loudoun? Reach jobseekers in print and online. Email classifieds@loudountimes.com.