A group of parents and supporters gathered Saturday at the Loudoun County Government Center in Leesburg to express their opposition to Critical Race Theory, something organizers say is being taught in the local school system and across the country.
Organizers and supporters directed their remarks to Loudoun County Public Schools, despite Superintendent Scott Ziegler repeatedly denying that the school system has not adopted critical race theory (CRT) in its curriculum.
Ian Prior, executive director of Fight for Schools, said an example of lessons the group objects to occurred recently when his second-grade daughter learned about Christopher Columbus and how he was "a bad guy" for murdering and enslaving people.
"Now look I get bad things that happened 700 years ago, when used in today's [way] … but there's a time and a place and second grade is not that time and place," he said.
Prior, a former spokesman for the Department of Justice in the Trump administration, later said "They are teaching our kids age-inappropriate things."
"They are teaching ninth graders about rape, about group sex — things are totally inappropriate," he said.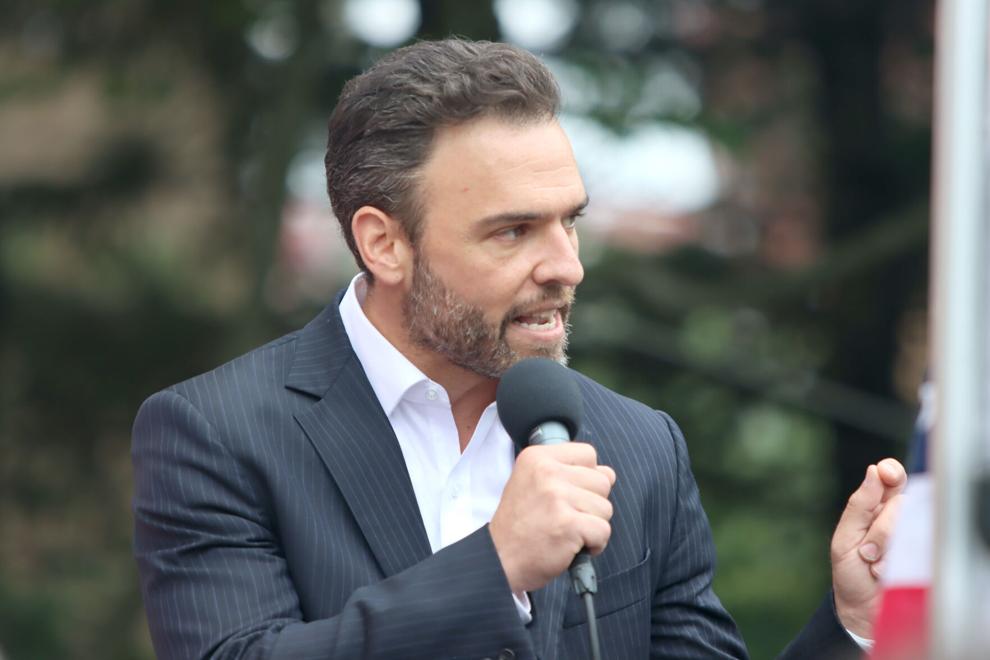 More than a dozen speakers spoke during the nearly two-hour event organized by the Heritage Foundation, a conservative think tank based in Washington, D.C. People and groups opposed to CRT claim that it categorizes people as oppressed or being in an oppressed class, and makes children feel guilty or as victims.
The American Bar Association has defined critical race theory as the understanding that race is "socially constructed and socially significant," and that "racism is a normal feature of society and is embedded within systems and institutions."
Speakers made claims the school board — the members of which are elected in non-partisan elections — is "a political body" and is pushing their political aspirations and beliefs with no regard of parents' wishes. Fight for Schools is leading an effort to recall six of the nine members of the Loudoun School Board.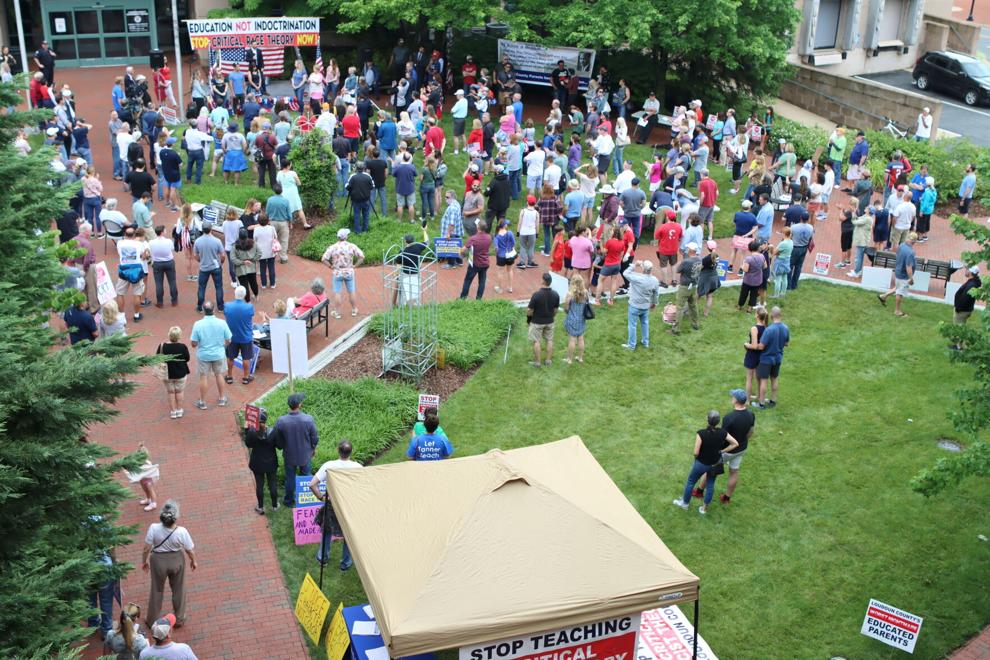 "There is no amicable recourse or townhall Q&A meeting solution at this point; we're past that," said parent Michael Rivera.
"We're behind the eight ball and are essentially late to the game because we now have to reverse the course of a failed institution — the public school board," he said. "Transgender policies, pornographic books, and critical race theory are now in the system already and we must fight even harder to remove them."
Brenda Tillett, president of political action group Stand Up Virginia, said the latest case with the school system suspending a teacher for publicly stating he would not refer to transgender students by their chosen names or pronouns was an attack on people with similar views.
Byron "Tanner" Cross, the physical education teacher at Leesburg Elementary School, was recently reinstated after suing school officials.
"They're censoring and dismissing and silencing every one of you," Tillett said. "So, if you stand up you are Tanner."
Geary Higgins, chairman of the 10th District Republican Committee, said the school board, with the help of the Board of Supervisors has created a reckless and divisive agenda tearing apart the community.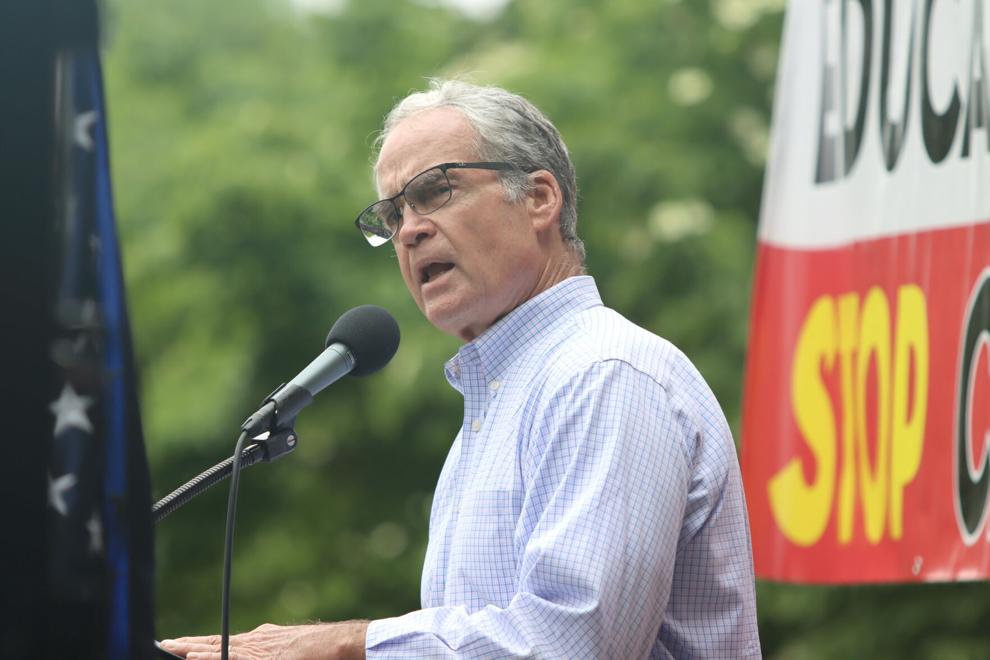 Higgins claimed the school system is offering sexually explicit books and destroying the accomplishments of western civilization.
Additionally, he also pointed to the school system eliminating class rank, advanced diplomas, introducing quotas into the Academies of Loudoun and declining enrollment in the school system.
"This is a reckless and divisive agenda that is tearing our community apart, and indoctrinating our children instead of educating them," Higgins said.
"In just 17 short months, these folks have done everything in their power to destroy the school system," he said.
Josiah Gaiter, program manager for the political action group FreedomWorks, said it's important for everyone to continue fighting to reject CRT.
"We're doing a framework for building coalitions of parents to say, 'We want the choice,'" Gaither said.
"We are the voice for our children," he said. "We are the deciding factor for our children. We have the right to guide our child's education and to fight critical race theory."
Patti Hidalgo Menders, parent and president of the Loudoun County Republican Women's Club, served as the emcee.