The Town of Round Hill will — beginning with this year — change when its elections are held, moving from even-numbered years to odd-numbered years, avoiding coinciding with future federal election cycles.
Round Hill's Town Council voted on the action earlier this month following the General Assembly's passage of legislation mandating that city and town elections move from May to November, beginning with elections held after Jan. 1, 2022.
But the council decided to move forward, voting 4-0-2, with Councilmembers Donald Allen and Melissa Hoffman absent, to start its new election cycle in November.
Mayor Scott Ramsey did not vote and no one spoke at the April 7 public hearing.
Ramsey said in an earlier interview with the Times-Mirror that he agrees with the Virginia Municipal League, which opposed the legislation that Gov. Northam signed into law in March.
He went on to say that if towns are forced to move their elections to November, Ramsey said he would want the ability to hold them in odd years "so we at least avoid getting completely drowned out in federal election cycles."
Similar to Round Hill, the Towns of Hamilton, Lovettsville, Middleburg and Purcellville all face these new election changes starting in 2022. VML Member cities and towns opposed the legislation because it "better suits the needs of their communities to separate local elections from those for state and federal offices," according to VML.
Shortly after Virginia Gov. Ralph Northam (D) signed the legislation into law, the Round Hill Town Council passed an amendment to its town ordinance to establish mayor and town council elections on the November General Election date in odd-numbered years.
Under Virginia code 24.2-222.1, local governments have the authority to adopt an ordinance moving their May elections of even-numbered years to November elections of odd-numbered years, "notwithstanding their charter provisions."
The municipal league said more than half of Virginia localities have chosen to hold their elections in May. The Towns of Leesburg and Hillsboro were the only towns in Loudoun that vote in November.
Additionally, VML said the move would force localities to combine local, state and federal elections and would inevitably insert partisanship into the discussion of nonpartisan local issues.
Moving town elections to November also draws attention away from local issues in favor of state and federal campaign positions, VML argued, makes it harder for voters to stay informed, and increases the barriers to both running for office and winning a campaign for new candidates.
The change will require Ramsey and councilmembers Donald Allen, Paula James and Jesse Howe to run for re-election in November. Their terms would have ended in 2022.
Councilmembers Michael Hummel, Mary Anne Graham, Melissa Hoffman all won their four-year terms in last May. 32 people voted out of 541 registered voters in Round Hill.
The deadline to submit a certificate of candidate qualification and declaration of candidacy are due June 8 at 7 p.m. All signature pages are not required at once, according to the Virginia Department of Elections.
Ramsey and the mayors of each of the five western Loudoun towns with elections in May have stated that they oppose the bill.
Middleburg is considering moving its elections to odd-numbered years as well, Mayor Bridge Littleton confirmed to The Times-Mirror Friday.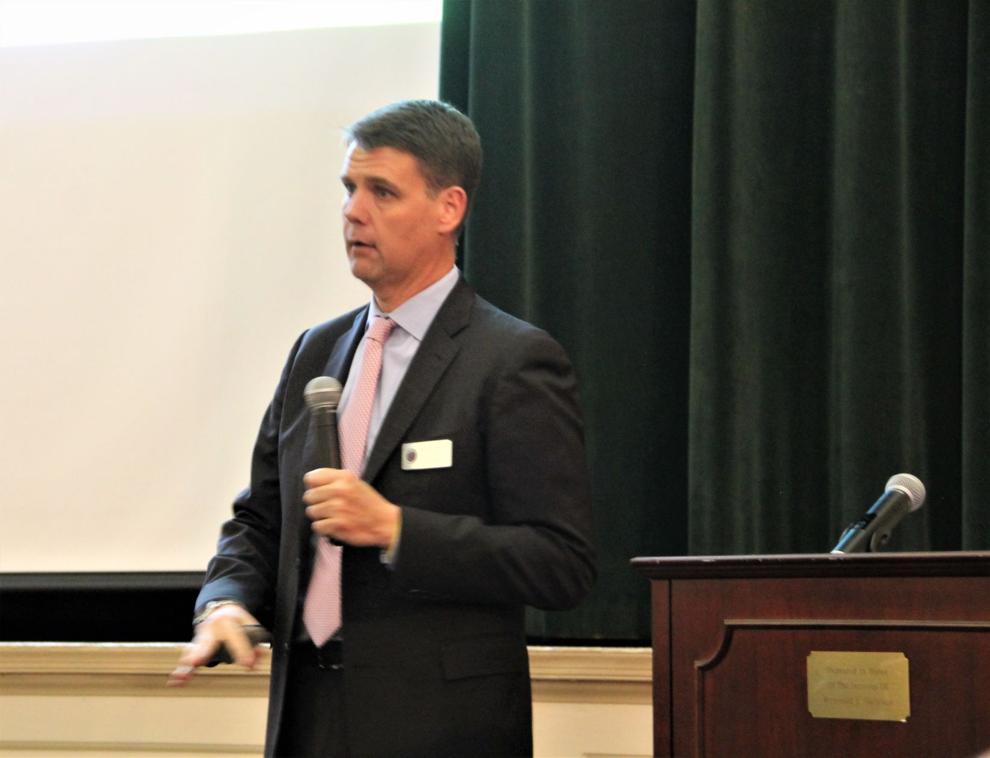 Littleton said Middleburg Town Council will put the issue in the hands of their constituents by allowing them to submit their input on feedback postcards and voting online. He said voters have already received a letter providing a synopsis of the proposition. The deadline for feedback is April 30.
"Ultimately, it's going to be us who passes a resolution or an ordinance, but we should respect what they want to do," Littleton said.
He said if the town is split evenly, then the council will decide what makes the most sense for everyone. The town had 550 registered voters in November. If the council votes to move its elections to odd-numbered years, Littleton said he expects to pass an ordinance May 13.
Purcellville Mayor Kwasi Fraser said in an email to the Times-Mirror that the council has not raised or considered changing its elections from even to odd-numbered year elections.
Mayor Dave Simpson said that at the moment the Town of Hamilton will follow whatever the state sets, which is even years.
The Times-Mirror reached out to Nathaniel Fontaine, mayor of Lovettsville, but have not received a response.
Below is a list of the following town council and mayoral seats up election in 2022.
Craig Green — Councilmember
Rebecca Jones — Councilmember
Cathy Salter — Councilmember
Nathaniel O. Fontaine — Mayor
Christopher Hornbaker — Councilmember
Renee Edmonston — Councilmember
David Steadman — Vice Mayor
Darlene Kirk — Councilmember
Bud Jacobs — Councilmember
Peter Leonard-Morgan — Councilmember
Cindy C. Pearson — Councilmember
Ted Greenly — Councilmember
Joel Grewe — Councilmember
Tip Stinnette — Councilmember
Donald Allen — Councilmember