Loudoun County High School administrators, faculty, students and alumni have collaborated to request that the school's athletic stadium be renamed Sonny Pearson Stadium after late LCHS graduate and longtime Loudoun County Public Schools employee Frank "Sonny" Pearson.
"Mr. Pearson dedicated 34 years of service to Loudoun County Public Schools. The impact he had on the students and families in Loudoun County was profound," LCHS Principal Michelle Luttrell wrote in a letter to the Loudoun County School Board. "Mr. Pearson led by example, was a role model for his students and colleagues, built strong relationships with others, and kept honor, integrity, service and character as the foundation of his actions."
Born and raised in Loudoun, Pearson competed in basketball, football and baseball during his time as a Raider, earning eight varsity letters before graduating in 1965. After serving in the Army and earning a bachelor's degree from George Washington University in 1973, he returned to LCHS to coach football, track, tennis and girls' volleyball. He also held coaching and administrative positions at Loudoun Valley High School, Park View High School and Heritage High School before his retirement in 2004.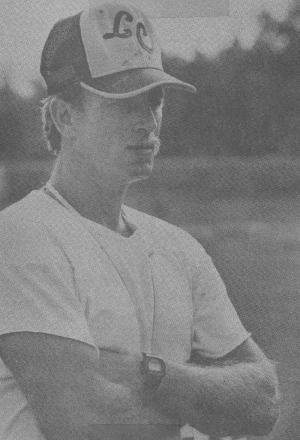 Pearson died March 11 at age 71 after suffering a stroke. He is survived by his wife of over 50 years, Jo Ann, as well as his son, daughter, son-in-law and two grandchildren.
Efforts to rename the stadium in Pearson's honor began just days after his death. LCHS Athletic Director Kate Cassidy wrote to Luttrell on March 13 asking for her support in taking the matter to the School Board.
LCPS policy requires that suggestions to name a school facility be submitted to the superintendent in writing and in consultation with at least one representing School Board member and that they be supplemented by valid reasoning to honor the namesake. With the cooperation of board member Chris Croll (Catoctin District), Cassidy and Luttrell presented a 47-page compilation of documents to justify the renaming to the School Board on Aug. 13.
The documents include letters written by Cassidy and Luttrell, as well as LCHS Student Council Association President Oliver Olsen and Parent-Teacher-Student Association President Michelle Tillman Gettier; a summary of Pearson's achievements as a student, coach and teacher; pages from his high school yearbooks; newspaper clippings detailing his coaching achievements; and congratulatory notes written by friends, colleagues and former students at the time of his retirement.
"Mr. Pearson was a profoundly influential leader in our community and we would greatly appreciate it if the School Board would please consider our request," Olsen wrote.
The School Board presented the renaming request as an information item during the Aug. 13 meeting, and plans to vote on the issue prior to the Sept. 20 football game between Loudoun Valley and Loudoun County high schools. Several Board members, including Tom Marshall (Leesburg District) and Beth Huck (At-Large), voiced their support of the proposal, and Cassidy spoke during the public comment segment of the meeting.
"Sonny was respected by all. He treated everybody with respect and dignity, and he helped people regardless of who they were," Cassidy said. "There is no better way to honor Sonny and his family than renaming our stadium Sonny Pearson Stadium."