The Loudoun County School Board on Tuesday voted unanimously to name Scott Ziegler as superintendent of Loudoun County Public Schools, dropping the interim moniker from his title.
Ziegler has served as interim superintendent for the past six months after Eric Williams resigned from the position in December to accept a job in Texas.
The school board conducted a six month search process that included interviewing candidates and conducting a community survey according to board chair Brenda Sheridan.
Williams was heavily criticized for not having a return-to-school plan during the pandemic, after which Ziegler responded by bringing students back for hybrid learning within two months of taking the helm.
School board member Ian Serotkin said he was "skeptical at first" of Ziegler in the role of superintendent. Ziegler previously served as assistant superintendent for human resources and talent development.
"I didn't know him well but I have come to learn so much more about him starting with his time as a classroom teacher, which give him unique perspectives," Serotkin said. "The job that Ziegler did as our interim Superintendent was remarkable. Within two months students were back in school."
Board member Beth Barts agreed, adding, "within 30 days he had a plan for in-person instruction. After six months on the job he has shown us what it takes to be a strong leader."
Board member Harris Mahedavi said the board's process for finding a new superintendent required finding a good communicator and someone with compassion.
"You have demonstrated honesty and I am looking forward to working with you," he said to Ziegler.
Jeff Morse added that the school system had been frozen and could not move forward until Ziegler stepped in.
"Thank you for stepping up and making a profound decision that impacted every student in Loudoun. I appreciated that leadership," Morse said.
Ziegler thanked the board members for their kind words and vote of confidence.
"You have been bold and willing to make tough decisions," he said. "To the public, I have heard your feedback loud and clear and will continue to keep that communication open," he added.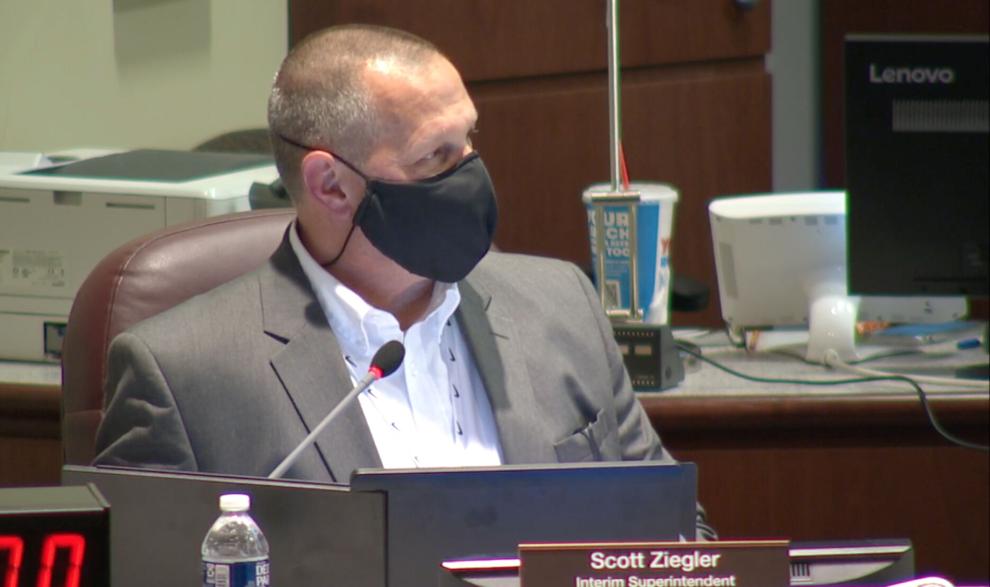 Ziegler announced several new initiatives including a student mental health task force. He also mentioned multi-tiered changes to the curriculum to aid students in the transition back to school and to accommodate for learning loss during the pandemic.
"I would just like to say that I am imbued with a sense of ... great optimism for the future of Loudoun County Public Schools and I appreciate the support, and I appreciate the community, and I'm thankful for this opportunity," Ziegler said following the vote.