The Metropolitan Washington Airports Authority (MWAA) announced last week they have declared substantial completion for work on Phase 2 of the Metrorail Silver Line extension project into Loudoun County.
This milestone means that major construction is complete and allows operational readiness testing to begin, during which the contractor will demonstrate the project's functionality, as a key step toward delivering the new rail line to the Washington Metropolitan Area Transit Authority (WMATA), the Nov. 4 release reads.
WMATA operates the Metrorail system.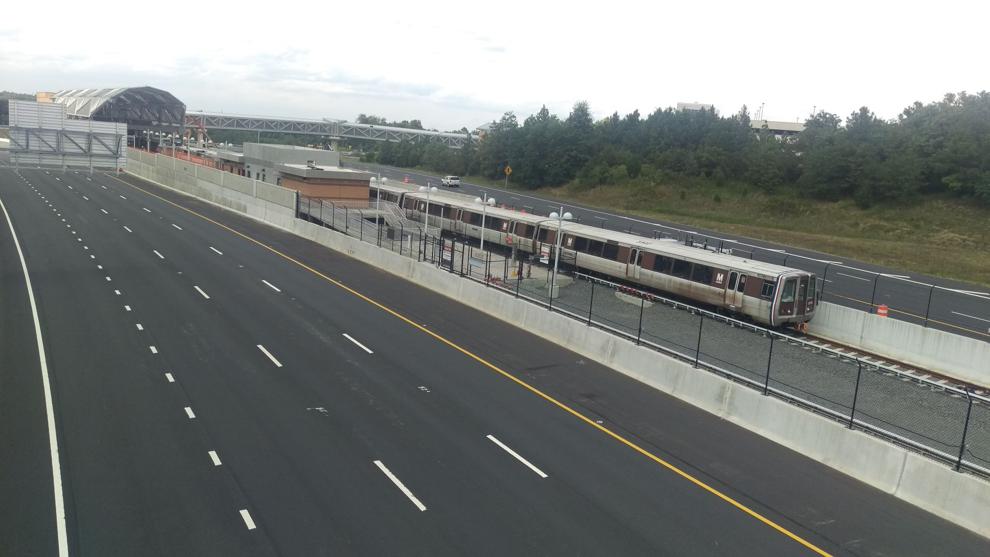 "This is a significant step toward completing the 11.5-mile extension that will provide rail service for residents in Reston, Herndon and eastern Loudoun County and give Metro riders direct access to Dulles Airport," said Jack Potter, president and CEO of the Airports Authority, in a prepared statement.
"In addition to providing new public transportation options, the Silver Line is a major catalyst for jobs and economic development in the National Capital region," he said.
The Metrorail project was built in two phases. Phase 1 opened in 2014 extending Metrorail service from East Falls Church to Wiehle Avenue in Reston. Phase 2, along the Dulles Corridor, includes Metrorail stations at Reston, Herndon and Ashburn, as well as at Dulles International Airport.
The upcoming stations in Fairfax will include Innovation Center, Herndon and Reston Town Center.
The work by Capital Rail Constructors, a joint venture led by Clark Construction Group and Kiewit, is a key component of the project to extend the region's Metrorail public transit system to Dulles International Airport into Loudoun County, according to MWAA.
The project includes a 90-acre rail maintenance yard at Dulles International Airport, being built by Hensel Phelps, which is also nearing completion under a separate contract.
"This is an exciting step toward reaching our ultimate vision for the future of development in Loudoun County," said Buddy Rizer, executive director of the Loudoun County Department of Economic Development.
"While the delays have been unfortunate, they have not dimmed our aspirations or excitement about what is #LoudounPossible at Rivana, Loudoun Station, Silver District West and Moorefield Station and the entire Dulles Technology Corridor. We continue to market this opportunity nationally and internationally and have generated a great deal of interest for our Metro developments, and getting to "significant completion" gets us one step closer to reality."
"Revenue service," which is when people can begin riding Metro in Loudoun County, is expected to begin in the spring of 2022, according to a Nov. 5 statement from Loudoun County. When revenue service begins, members of the public will be able to access three garages that will serve the two Metrorail stations — one at the Loudoun Gateway station and two at the Ashburn station (North and South).
The parking garages at Loudoun Gateway and Ashburn Stations have nearly 5,000 total spaces, according to Loudoun County officials.
Loudoun County in a statement said the Metrorail extension will "increase the vitality of the Dulles Corridor, reduce travel time between the Dulles Corridor and downtown Washington D.C, offer a viable alternative to vehicular traffic, and support future transit-oriented development along the corridor."
Planning has been in the works for more than 15 years.
As previously reported, Metro experienced numerous setbacks since the project's launch, including issues with concrete, rail ties and construction defects. The problems have pushed the project back three years beyond its initial estimated opening date.
Metro said it would not accept control of the Silver Line extension until the MWAA can resolve the outstanding issues.