Sunday's incident occurred at the 39600 block of Gable Farm Lane between Leesburg and Hamilton, according to the Loudoun County Sheriff's Office. The shots came from a private property where people were target shooting nearby, and one individual has been identified as the likely shooter. A summons for reckless handling of a firearm is pending service, according to the sheriff's office. The individual is not being named because he or she has not been formally charged.
The victim was treated for minor injuries.
Reports of gunfire and errant bullets landing in homes or striking buildings have escalated in fast-growing Loudoun County in recent years. At least eight homes were struck by stray bullets in the summer of 2018.
Loudoun's Board of Supervisors has heard recommendations –including from a working group of experts and staff members – for updating Section 684.03 of the county's codified ordinance on firearms. One recommendation to require backstops to capture gun discharges has been turned down by the Board of Supervisors.
Supervisors opted instead for more studies, sending the issue to the Land Use and Transportation Committee last December.
Under the weapons and explosives section of the county ordinance, the discharge of a firearm within 100 yards of an occupied building is prohibited unless the owner has given permission. Discharge is also prohibited within 50 yards of primary and secondary roads.
The land use committee was expected in May to hear a proposal from county staff on requiring target shooters to use berms, backstops or natural features to capture bullets from the discharge of their firearms.
However, the committee has not met on the subject since February. Catoctin Supervisor Geary Higgins (R), who chairs the committee, said this week the firearms safety item is scheduled for discussion Sept. 24.
"When we heard this item earlier in the spring, nobody seemed to be in a pretty big hurry to bring it back, and staff recommended against it," Higgins told the Times-Mirror. "It was voted then to come up with some parameters anyway because there are no parameters for private berming. I guess it was commercial recommendations, and no one expressed any interest in it and we had a lot of business going on—things like the Comp Plan, a few ZOAMs, sign ordinances, a whole bunch of things that came forward to the committee—so we were dealing with them. We had some members request to take a look at this and so we're bringing it back."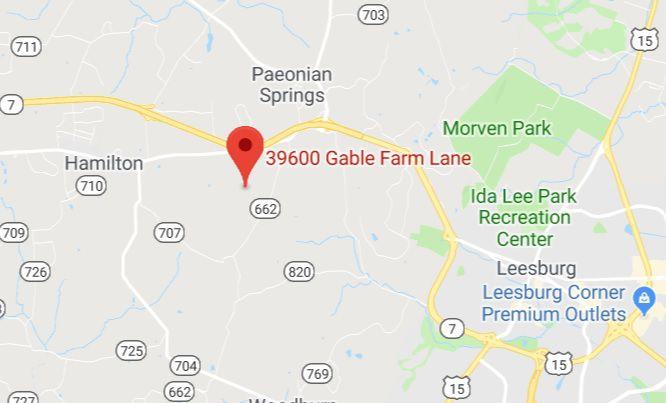 Board of Supervisors candidates quickly reacted to the news, with some expressing support for further investigation and ordinance amendments.
Tia Walbridge, a Democrat running in the Blue Ridge District, said several proposals have been presented to the board to create "sensible gun safety regulations, but they've been blocked."
"These shootings represent a failure on behalf of our Board of Supervisors to update our zoning ordinance — last revised in 2013 — to reflect the massive growth they've approved," Walbridge said in a prepared statement. "As our Board of Supervisors continues to approve more density in traditionally rural areas, they must do their due diligence to update our zoning to account for that growth. The required 100 yards between recreational shooting areas and our residential communities has proven to be insufficient to keep our residents safe."
Chairwoman Phyllis Randall (D-Large), who is seeking re-election, attempted in February to increase the discharge near or across roadways from 50 yards to 100, matching the county's distance requirement for hunting, but her effort failed at the committee level.
"As chair, I've worked with some of my fellow board members to expand the firearm 'discharge prohibition boundary line.' This is a commonsense policy that would make all of us safer. Unfortunately, the majority of my Republican colleagues voted this down," Randall said in a prepared statement. "Their inaction is putting lives in danger."
John Whitbeck, the Republican nominee for county chairman, said, "As the first proponent of expanding our school resource officer program, I have been on the front lines of public safety issues. Loudoun is one of the safest counties in the region, and I believe that we can continue to improve while ensuring the rights of law abiding, responsible gun owners."
Supervisor Tony Buffington (R-Blue Ridge) added, "I fully support the ongoing sheriff's office investigation and trust that the commonwealth attorney's office will prosecute any and all violations of the law, as gun owners are criminally and civilly responsible for every round that they discharge."
Robert Ohneiser, an independent running for chairman, criticized the firearm working group, saying it didn't identify the problem in its December report. He said the board should adjust the county ordinance.
"The buffer prevents you from being charged with shooting in proximity of a house or road, but it doesn't forgive you of the risk of harming someone for shooting a gun," Ohneiser said. "It's unfortunate that it has happened, but the county has chosen to not regulate offensive behavior and therefore the only reaction will be a courthouse where the injured party will go after the shooter for causal damages.
"I'm just grateful a child wasn't hit with that bullet because this would change the discussion," he added.
On Tuesday, state Del. Dave LaRock (R-33rd), who is seeking re-election, issued a statement along with fellow Republican nominee Higgins, who is now running for the state Senate's 13th District seat, and Caleb Kershner, the Republican nominee to succeed Higgins.
"I take any activity or incident which involves public safety very seriously. Sheriff Mike Chapman is investigating this incident and if that investigation reveals that laws governing the use of firearms have been violated, I am confident the persons found to be at fault will be held accountable," LaRock said in a prepared statement. "Western Loudoun is a mix of clustered homes and large tracts of land used for agriculture where guns are a necessity. Maintaining a safe and fair balance of regulations which address all aspects of public safety is necessary."
LaRock, among the most conservative members of the House of Delegates, said "incidents like this are a reminder that gun safety rules must always be followed." He said the "National Rifle Association and other organizations offer training and extensive resources on how to shoot safely. Those resources are extremely valuable and help promote the safe use of guns."
Should the land use committee advance the firearm safety item and the Board of Supervisors decide to take up the matter, any amendments would move to a public hearing before a full board vote is cast.
TIMELINE: Stray gunfire has become an increasing concern in Loudoun County. Here's a rundown of the issue over the past 16 months:
May 6, 2018: Three homes in Loudoun hit by stray bullets from a machine gun traveling a third of a mile. No charges were brought forth because law enforcement could not determine which of the four people fired the firearm. 
June 21, 2018: Proposal to change the county's weapons and explosives ordinance turned down. A working group is formed to study the safety concerns identified by the board.
Dec. 4, 2018: Board of Supervisors opts against ordinance change, passes on working group report, sends matter to Land Use and Transportation Committee for review. At least eight incidents of stray gunfire striking a building reported since May.
Feb. 25: Land use committee considers requiring target shooters to use backstops to capture gun discharges. Committee recommended the board update Section 684.03(d) of the county's codified ordinance to include the 100-yard discharge ban for all occupied structures. Item stalled.
April 29: Times-Mirror learns via email from county staff that the firearm safety is expected to be on the land use committee agenda in May.
May 28: Item not included on agenda for land use committee.
Sept. 8: A woman reports being struck by an errant bullet in the 39600 block of Gable Farm Lane between Leesburg and Hamilton. Woman treated for minor injuries. Sheriff's office says a charge is pending.