During a recent briefing before the Loudoun Board of Supervisors, a medical expert provided analysis indicating that despite a delayed response by emergency management services caused by communication breakdowns, the 2020 drowning of a local teen would not have resulted in a different outcome, even if EMS had not been delayed.
Dr. John Morgan, operational medical director for Loudoun County's Combined Fire & Rescue System (LCFR), explained his opinion during a Nov. 2 briefing on the drowning incident and progress made to update emergency response procedures.
In his comments, Morgan detailed how a person — specifically the late teenager Fitz Alexander Campbell-Thomas — would be unlikely to register a pulse after spending more than 25 minutes submerged under water.
Loudoun County Combined Fire & Rescue responded to the incident at Confluence Park, a local tributary to the Potomac River, 36 minutes after the first 911 call was initially routed to Montgomery County, Maryland on June 4.
"In a very short period of time, completely depriving our bodies, our brains of oxygen, the outcomes of these cases tragically are not successful beyond the six-minute timeframe during warm weather seasons," said Morgan.
The medical director, who acknowledged he had not reviewed Campbell-Thomas' autopsy or toxicology reports, provided his analysis during a Nov. 2 briefing of the drowning incident to the Board of Supervisors.
LCFR's update was intended to provide the board and the public an update on the system's progress toward implementing recommendations developed after the 2020 drowning at Confluence Park.
Michelle Thomas, a local pastor and mother to Campbell-Thomas, however, said she believed the update was intended to focus on her son's death.
She said the family is seeking a settlement that includes changes to policy and monetary damages.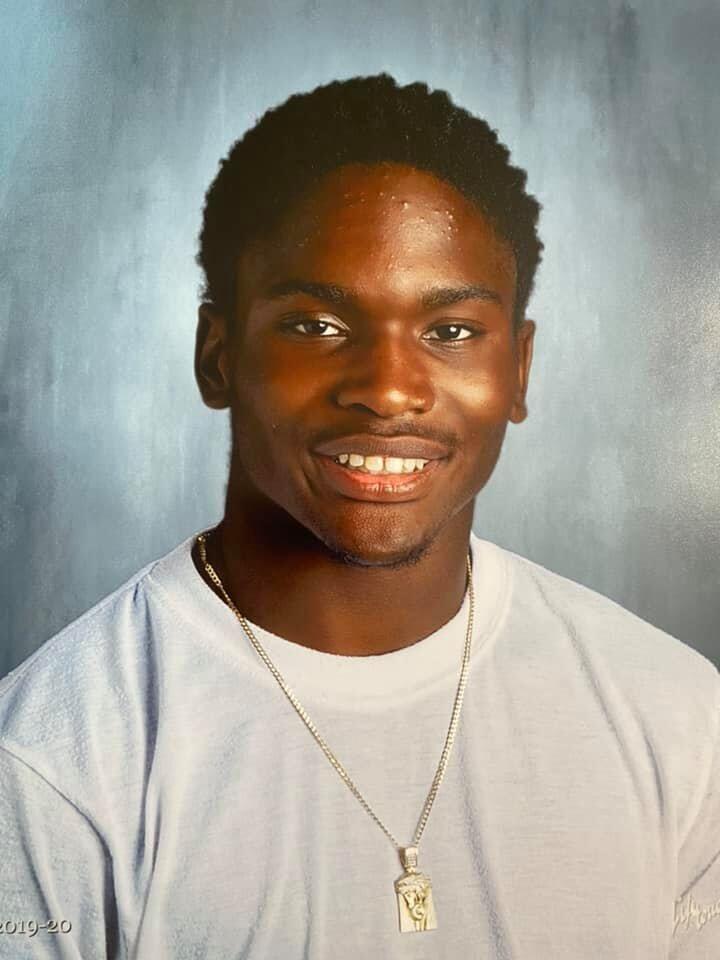 "It was more emphasis on trying to prove that Fitz was dead, than actually revealing the update that was done," Thomas said. "Fitz didn't have to die to make these common-sense changes."
Morgan said while it is possible for a person to regain a pulse after being submerged for 10 minutes if administered medications such as epinephrine or bicarbonate, he said on average, people drown within four to six minutes under warm water, suffering irreversible brain damage during that time due to oxygen deprivation followed shortly by cardiac arrest and death.
The water in Goose Creek on June 4 would be considered warm.
Campbell-Thomas was submerged for more than 25 minutes, according to LCFR's case review.
In an earlier news report, Thomas pointed to medical records and the autopsy that indicate her son was pronounced dead at 8:04 p.m.
Morgan said based on state code, death is defined by lack of pulse and lack of breathing. He said the time of death is typically is when a physician pronounces death after all efforts to resuscitate the patient has ended.
Following the briefing, Thomas criticized the board and the update LCFR Chief Keith Johnson provided. She said he did not include in his update that the system was training a new employee, or what the staffing levels were like — which she believes could have saved her son's life.
All LCFR shifts have six to seven dispatchers assigned, according to the review. On June 4, there was one assistant dispatch supervisor, three dispatchers, and one call taker trainee. The supervisor was directly overseeing the trainee, in addition to managing operations in the call center.
As previously reported, the drowning caused reverberations across jurisdictions and the commonwealth, with leaders making policy and operation changes and recommendations in response to the report.
On June 5, 2020, Fitz Alexander Campbell-Thomas drowned in the area of Confluence Park in the River Creek Community following a delayed response by first responders. Campbell-Thomas was later pronounced dead at a Inova Loudoun Hospital Lansdowne Campus.
After numerous emergency communication breakdowns, including initial emergency calls being routed to Montgomery County, Maryland, local first responders' arrival came more than 30 minutes after the first call for help.
Campbell-Thomas was believed to have been in the water for approximately five minutes before friends noticed he was missing, according to a transcript of one of the multiple 911 calls documented in the Perdido Bay Terrace Significant Incident Review, issued several months after the tragedy.
Three days after the incident, Johnson ordered the review to identify the facts surrounding an incident and provide recommendations for improvement.
As part of the review, the system identified 42 distinct recommendations to improve policies, procedures, staffing levels and training.
Enhancing 911 technologies, and documenting better points of interest and vehicle access along the Potomac River were among the recommendations.
Johnson said 37 of the 42 tasks are either 90 or 100% complete, as of Nov. 3. The remaining tasks are at least 50 percent complete and are on track to be fully implemented in the coming months.
Two notable changes since the drowning include Montgomery County beginning its transition to the Emergency Service IP Network (ESINet) to prevent calls from Loudoun being errantly routed to Maryland.
Loudoun County 911 operators have also been directed to dispatch units to any incident on waterways adjoining neighboring jurisdictions, regardless of jurisdictional responsibility.
Under the previous directive, Loudoun would redirect all calls for service for emergencies on the river made from the Virginia side to Montgomery County, since the Potomac River falls within Maryland's jurisdiction, according to Laura Rinehart, public information officer for Loudoun County Combined Fire and Rescue System.
Thomas said her family was not consulted on the recommendations.
Johnson said staff including those from Montgomery County developed the review, made recommendations and meet on a monthly basis providing updates online at Loudoun.gov.
Additionally, Johnson said he believes that he and staff have been fully transparent to the Campbell-Thomas family and their attorneys.
"There's nothing to hide," Johnson said. "Whatever I have is certainly public knowledge and that's why we're here tonight to provide the board an update."
Supporters and family published a list of policy recommendations called "the Fitz-It List" that includes posting warning signs around the Confluence Park area and developing a map of the location. She's also supporting full funding for updates to Loudoun's 911 Command Center & Systems, providing CPR training for Loudoun County Public Schools athletes, requiring bias training and retraining dispatchers and call takers.
Thomas is also part of a statewide E911 Border Response Workgroup that provided recommendations to the governor, which include improving wireless 911 location accuracy and forming a Next Generation 911 Leadership Commission.
Dels. David Reid (D-32nd) and Roslyn Tyler (D-75th) introduced legislation to form the workgroup.
Board of Supervisors Chairwoman Phyllis Randall (D-At Large), with County Attorney Leo Rogers, reiterated that attorneys from Loudoun County and the Thomas family failed to agree on a decision for both parties to hire an additional medical examiner to review all of the medical records.
Rogers said his office was unaware the Thomas family hired an independent medical examiner at the time when the county extended an offer to the family to hire one.
Thomas disagreed, stating that the county was aware.
In May, the legal team representing the Thomas family submitted a letter to the Office of the County Attorney detailing the family's charges that the county bears responsibility for the June death.
The group argued in the letter that Campbell-Thomas was considered a person requiring attention from emergency services, certain procedures were not followed and that emergency services owed him a special duty.
Thomas reiterated that she would not provide any medical reports. If the county wanted to fix the public safety issue, Thomas said, they would hire an independent investigator to see their mistakes and failures.
"They're not interested in public safety, they're not interested in really fixing the problem," Thomas said.
"They are 100% invested in making sure that there's no liability or culpability for Fitzy's death," she said. "That is the only thing that they care about."