The 4th U.S. Circuit Court of Appeals has ruled that Loudoun Board of Supervisors Chairwoman Phyllis Randall (D-At Large) violated the First Amendment free speech rights of local resident Brian Davison by banning him for 12 hours on her "Chair Phyllis Randall" Facebook page.
Randall told the Times-Mirror on Tuesday, "I respect the courts, so I will comply, although I disagree with their decision."
"As an elected official I should allow anyone to say anything about me at any time," Randall continued. "However, I draw the line when talking about a family member of another elected official. Also, he commented under a pseudonym, not a real name."
Davison's speech "occupies the core of the protection afforded by the First Amendment," Wynn wrote. The decision by the Richmond-based appeals court upheld a 2017 ruling by U.S. District Judge James Cacheris in Alexandria.
In February 2016, the chairwoman blocked Davison from her "Chair Phyllis J Randall" Facebook page overnight because she said the Lansdowne resident criticized the Loudoun County School Board and members of their family.
Davison, who was commenting under his "Virginia SGP" moniker, said he posed a question at a joint Board of Supervisors-School Board town hall meeting about whether Randall would encourage the School Board to take an ethics pledge similar to the one she had campaigned on. Davison then commented on her Facebook page during the ongoing town hall with his view that School Board members with spouses in LCPS fail to follow Virginia's Conflict of Interest Law by not publicly disclosing the family dynamic when voting on budgets or pay raises.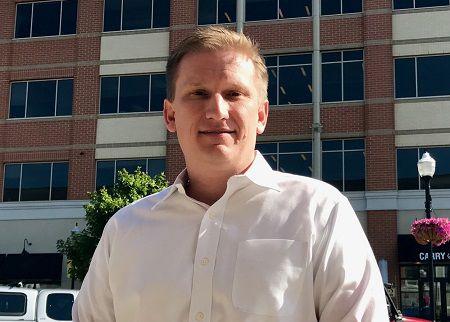 Randall said she decided to unblock Davison the next morning and says she has not blocked him or deleted any comments from him or any other person since that time.
Davison's case was the first of its kind at the federal appellate level, and other courts could cite it as precedent. In one case, brought by the Knight First Amendment Institute, President Donald Trump has asked the 2nd U.S. Circuit Court of Appeals in Manhattan to overturn a May 2018 ruling by U.S. District Judge Naomi Reice Buchwald that he could not block Twitter critics from his @RealDonaldTrump account.
"It is scandalous that Phyllis Randall and the [board] wasted $150,000 in taxpayer money to appeal her right to block constituents who criticize her and other Loudoun officials," Davison said. "There are at least two School Board members who continue to block me. The federal case against the School Board will likely follow a similar path with a final decision before the Fourth Circuit. Loudoun taxpayers should demand ethical officials who do not retaliate against citizens for speaking out against corruption or incompetence in government."
Loudoun County Attorney Leo Rogers said the total cost of the appeal was more than $122,000. He said the county's insurance covered a portion of the cost.