Update: Aug. 2, 1:14 p.m.
Loudoun County fire officials on Friday released their determination of the cause of a major fire in Ashburn on Wednesday morning.
The fire was caused by spontaneous combustion of improperly disposed oily rags. Total damages were estimated at $1.5 million to the four homes involved.
Additional findings from the Loudoun County Fire Marshal's Office were as follows:
"The Loudoun County Fire Marshal's Office has completed their investigation into a two alarm house fire that did $1.5 million in damages to four homes earlier this week and offers important safety tips.
"At 3:24 a.m., on July 31st, 2019, the Loudoun County Combined Fire and Rescue System responded to a reported house fire at 20238 Millstead Drive in Ashburn. When firefighters arrived on the scene they found two, neighboring, single family homes with significant fire showing. Crews quickly searched for occupants and initiated an aggressive fire attack on the two homes and worked to protect the neighboring structures. 
"The home where the fire began was unoccupied at the time of the incident and the residents of the other three homes affected were out of the area. There was one firefighter treated for a minor burn injury and no civilian injuries.
"The Loudoun County Fire Marshal's Office has classified the fire as accidental, due to the spontaneous combustion of improperly disposed oily rags, and estimated the total damages at $1.5 million. The estimated dollar loss includes the originally impacted four homes and an additional four homes that received minor damages. 
"This incident demonstrates the safety hazards posed by projects around the home. Oil-based products and other highly volatile products commonly used for projects include paints, stains, teak oil, linseed oil, varnishes, polyurethane, and paint thinners. When oil and stain soaked rags are not disposed of properly they can become a fire hazard due to their ability to spontaneously combust. 
"Prevention of spontaneous combustion fires begins with good housekeeping as a clean work area can prevent a fire from spreading. To properly and safely dispose of oil or gas soaked rags: 
-Spread rags in a single layer, flat on the ground/driveway or hang them in a safe area away from combustibles, so heat dissipates while the material cures.
-An oily rag has cured when it becomes hard and brittle. The time it takes to cure can vary considerably depending on humidity, temperature, and the finish.
-Place dried rags in an airtight metal container with tight-fitting lid, and cover with water and an oil breakdown detergent. This will prevent the oils from oxidizing, keeping the rags from heating up and igniting. The metal can with water is a temporary solution until the rags may be properly removed from the site. Don't add any other combustible material (stuff that can catch fire)."
***
Original report: July 31, 8:31 a.m.
Multiple homes were damaged by a two-alarm fire in Ashburn Wednesday morning, according to media reports. 
The fire reportedly engulfed the entirety of one home before spreading to adjacent residences in or around the 20000 block of Millstead Drive.
The cause of the fire is under investigation, and one firefighter is being treated for minor injuries, according to Fox 5 Washington.
No residents were reported injured in the blaze. 
"No occupants were home at either of the two fully involved houses and no civilian injuries were reported," according to Loudoun County Fire and Rescue spokeswoman Laura Rinehart.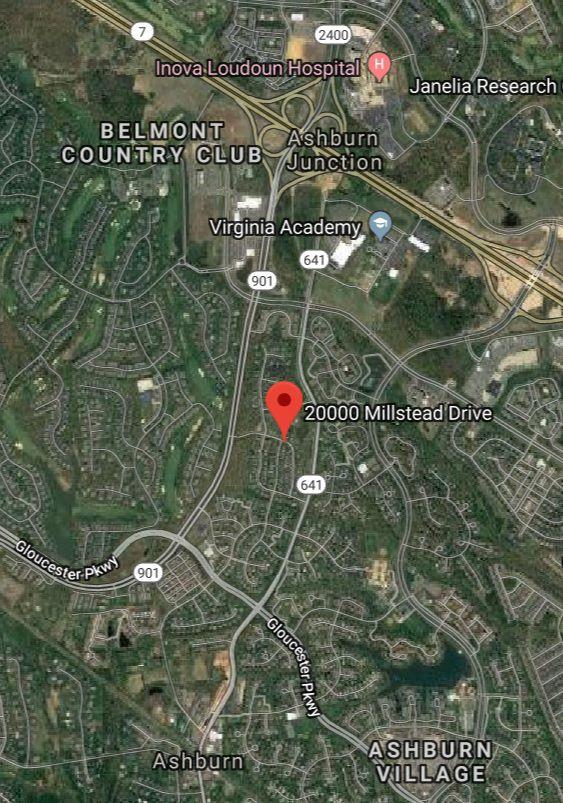 _____