Update: Oct. 19, 2:26 p.m.
The Loudoun County Sheriff's Office on Monday afternoon confirmed the victim's identity as Leilani Funaki, 38, of Fairfax County.
Update: Oct. 18, 1:41 p.m.
The Loudoun County Sheriff's Office released the following statement Sunday afternoon:
"The Loudoun County Sheriff's Office is saddened to announce a body believed to be that of a 38-year-old Fairfax woman was recovered from the Beaverdam Reservoir Sunday morning. The female did not return to shore after paddle boarding by herself in the Beaverdam Reservoir on October 15.
The LCSO and Loudoun first and rescue have conducted a search of the reservoir with the assistance of the Virginia State Police and the Fairfax County Police Department helicopter and Search and Rescue K9 Teams, since she was reported missing Thursday night.
We would also like to thank the community for your assistance.
The name of the woman has not been released at this time."
Update: Oct. 16, 10:15 a.m.
Loudoun County authorities this morning said they have located the paddle board of a woman who went missing while in the Beaverdam Reservoir recreation area in Ashburn.
According to a Loudoun County Sheriff's Office spokesman, the Fairfax County woman went out into the water at some point in the evening. Her husband was with her but along the shoreline. As the woman went farther out into the reservoir, the husband reportedly lost sight of her. As dusk settled in and the woman had not returned, the husband called the authorities.
First responders searched for hours Thursday night and into Friday morning. At some point before midnight, responders recovered the woman's paddle board, but the woman remains missing, according to the LCSO spokesman.
Anyone who was in the area and has any potential information about the incident is asked to contact Detective Perry with the Loudoun County Sheriff's Office at 703-777-1021.
Beaverdam Reservoir is open to the public via a partnership between NOVA Parks and Loudoun Water. The site features more than 600 acres of parkland.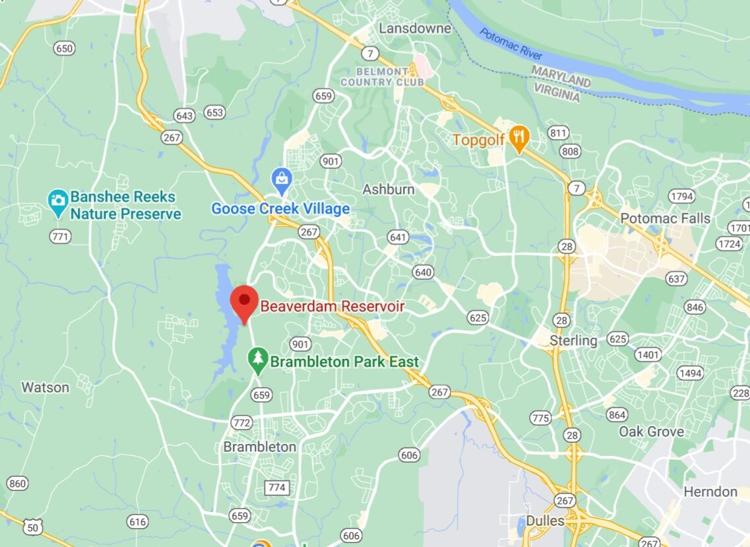 Original story: Oct. 15, 11:06 p.m.
Loudoun County first responders spent much of Thursday night searching for a missing paddle boarder in and around the Beaverdam Reservoir area in Ashburn, according to reports.
Local residents reported an increased presence of first responders and helicopters circling the area throughout the evening.
"Loudoun County Fire and Rescue and #LCSO are currently searching the area of the Beaverdam Reservoir for an overdue paddle boarder," the Loudoun County Sheriff's Office said on Facebook. "Residents in the area can expect an increased presence of first responders as the area is searched."
This is a Times-Mirror news alert. Check back to LoudounTimes.com for more information as it becomes available.