Virginia climbed three spots from last year to become the leader in CNBC's America's Top States for Business in 2019.
The study, which has been conducted every year since 2007, ranks all 50 states for business competitiveness using more than 60 metrics in 10 categories including workforce, economy, quality of life, and cost of doing business.
Gov. Ralph Northam (D) joined CNBC's live broadcast on Wednesday for the announcement from Shenandoah River State Park. Virginia is tied with Texas for most years atop the list, with wins in 2007, 2009, 2011 and now 2019.
"I am proud to bring the title of America's top state for business back to Virginia," Northam said in a prepared statement. "One of my primary goals has been to make Virginia the number one place to do business, and to do it in a way that benefits all Virginians and every region of the commonwealth. This recognition underscores our work to build an inclusive and diversified economy, invest in our workforce, and create quality jobs—and is proof that companies of many different sizes and industries can find a home in Virginia."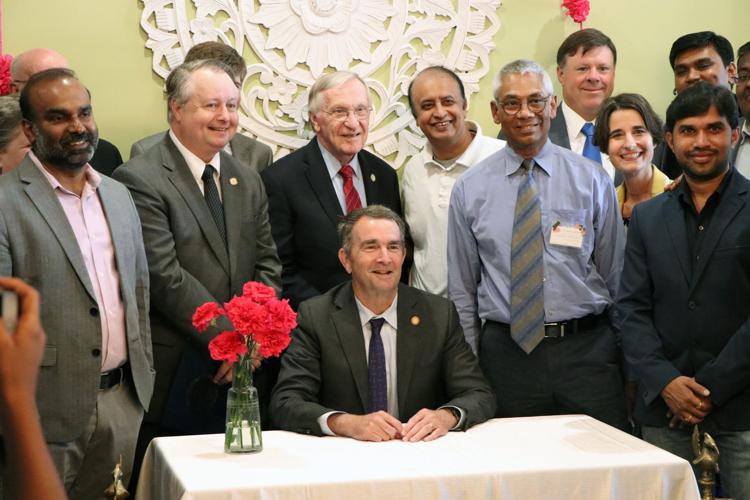 Ranked fourth last year, Virginia helped raise its ranking after landing Amazon's second headquarters, HQ2, in Crystal City. The commonwealth also ranked No. 1 in workforce, tied atop education with Massachusetts, and came in third in business-friendliness with an unemployment rate of 3 percent.
Virginia has secured more than $18.5 billion in statewide capital investment and created 50,000 new jobs since the beginning of 2018, according to the governor's office.
Virginia was joined in the top 10 by the following: Texas, North Carolina,  Utah, Washington, Georgia, Minnesota, Nebraska, Colorado and Ohio.
For more about Virginia's business ranking, click here.