With Confederate monuments and symbols being taken down across the south, the Times-Mirror last weekend reached out to Loudoun's U.S. representative and members of the Board of Supervisors, General Assembly and Leesburg Town Council to get their take on the Leesburg Confederate monument. The statue has stood in front of the Loudoun County Courthouse in downtown Leesburg for more than a century. We asked two questions:
-Do you believe the Confederate monument in front of the county courthouse in Leesburg is appropriate in 2020 America?
-Do you support removing and/or relocating the Confederate monument in front of the county courthouse in downtown Leesburg? If you do support removal or relocation, what actions are you taking to accomplish your goal?
We have not heard back from the following elected officials: Leesburg Town Council members Thomas Dunn and Suzanne Fox; State Sens. Barbara Favola (D-32nd) and Jill Vogel (R-27th); and State Del. Dave LaRock (R-33rd). 
(Dunn, Fox, Favola, Vogel and LaRock responded to a similar survey in 2017 after the Charlottesville riots.)
Below are the responses we received this week.
___________
U.S. House of Representatives
Congresswoman Jennifer Wexton (D-Va.-10th)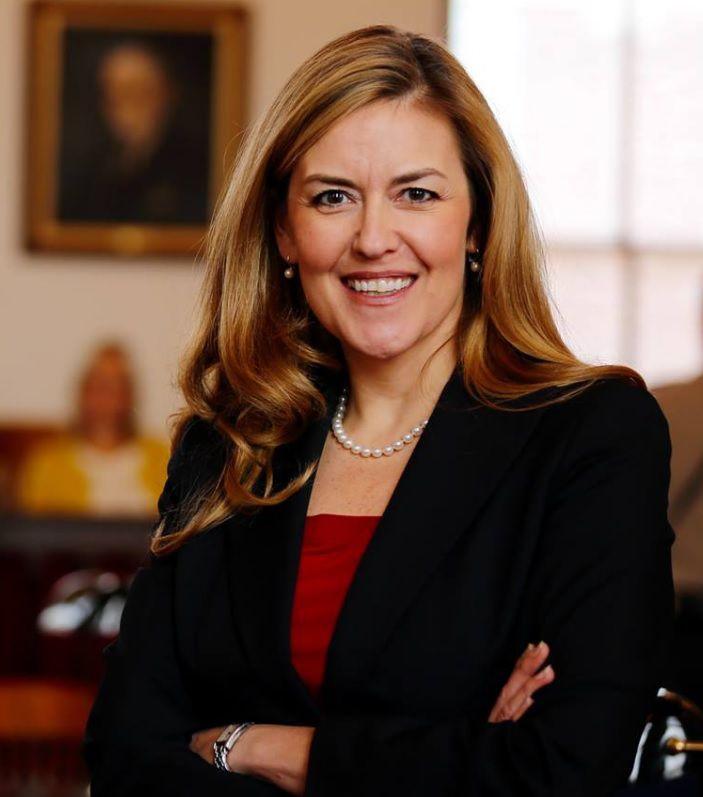 No. The clear intention of this statue, erected in 1908, was to tell Black Virginians that there would be no justice for them in Leesburg's courthouse. The enshrinement of confederate monuments in public spaces across our Commonwealth was a part of a national effort to rewrite the history of the South's secession and rehabilitate the image of Confederate leaders. These monuments belong in museums or similar spaces with the appropriate historical context -- they should not be honored in public spaces.
In the State Senate, I sponsored legislation to allow localities to decide if these monuments should remain or be moved. I was pleased to see this legislation become law this year. I fully support efforts by the Board of Supervisors to remove this monument.
Last year, Representative Donald McEachin and I called for the replacement of Virginia's statue of Confederate General Robert E. Lee, housed in the National Statuary Hall Collection of the United States Capitol Building. This year, the Governor signed a bill into law to begin the process of replacing the statue of Robert E. Lee in our nation's Capitol.
___________________
Board of Supervisors
Chairwoman Phyllis Randall (D-At Large)
I don't believe it was ever appropriate for a monument to the Confederacy to sit on public, courthouse grounds. Not when it was erected in the early 1900s, not now, not ever.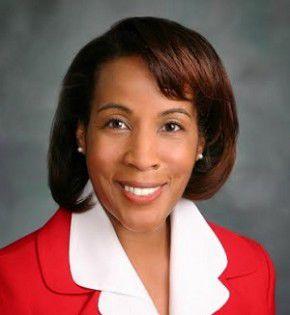 I've been opposed to a monument to the Confederacy sitting on County owned, public property for almost two decades. In 2004, I wrote my first of three op-eds opposing that statue on the Courthouse grounds. Over the years, I've spoken to past boards and expressed my strong opposition to a Confederate statue on public grounds. In addition, in 2010 I led the Loudoun opposition against the effort to have a "Confederate History Month" in the Commonwealth of Virginia. I was joined in that effort by the Douglass Alumni Association. Over the years, I have received repeated backlash, criticism and even veiled threats regarding my position opposing a Confederate statue sitting on public property. My position remains firm and unchanged.
The General Assembly set forth a process for removal (or not) of "War Monuments." I intend to follow that legal process. It involves a public hearing and a required waiting period. The process will start at the Board of Supervisors business meeting on July 7th. As Chair, I reserve the right to make motions as they pertain to the removal of that statue. I intend to make those motions.
Any private organization, institution, public or private cemetery, or individual interested in taking custody of the Confederate statue that now sits on the Courthouse grounds in Leesburg, VA should contact the County Administrator.
Until then, no person should attempt to remove, deface or alter the statue in any way.
If that Statue is to be removed--and it is my fervent wish that it is removed--it will be done through a legal process that affords every Loudoun citizen the opportunity to express their feeling on the matter.
____________
Vice Chairman Koran Saines (D-Sterling)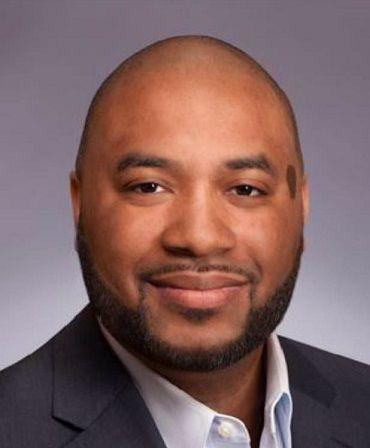 I do not believe the Confederate monument is appropriate in 2020 and it wasn't appropriate in 1908 when it was erected either. Despite what others will say, it is clear why it was put up. This Confederate monument, like many others across the South, was put up during the Jim Crow era—many decades after the Civil War ended—primarily to symbolize white supremacy, not honor soldiers after the war.
Jim Crow was a time of intimidation and terror to enforce segregation. The monuments sent an unmistakable signal of what kind of society Jim Crow areas were. They also were secondarily part of an effort to rewrite history with the "Lost Cause" narrative to spin the Confederate fight to preserve slavery as a noble cause. It is not a coincidence this statute was placed at the heart of the county seat, at a place where many citizens would have to go for a variety of reasons.
Yes, I support moving and relocating the monument. My first preference would be to return the monument to the organizations that put up the statute (which were the United Daughters of the Confederacy and the Clinton Hatcher Camp of the Sons of the Confederate Veterans). My second preference would be to offer it to the Loudoun museum or other interested museums in Virginia. Putting it on a Civil War battlefield, like Ball's Bluff in Leesburg, would be my third choice. If all these options do not work, we could turn it over to an interested private citizen or private group.
To those who say removing statues is removing history, no one is erasing the Civil War or the existence of the Confederacy from school textbooks, history books, museums, etc. We are simply removing a statue that pays homage to traitors who were supporting human beings owning other human beings as property. General Lee himself did not want Confederate statutes, memorials. In 1869 Lee said: "I think it wiser not to keep open the sores of war but to follow the examples of those nations who endeavored to obliterate the marks of civil strife, to commit to oblivion the feelings engendered." If Lee was talking about moving on from the sores of war then why are we still trying to preserve them in 2020?
We are the only country that I am aware of that his statues and monuments to honor traitors. Some say we can "balance" them by putting statutes of the enslaved alongside the Confederate statues. This makes no sense. That would be like putting statutes of Nazi's next to concentration camps in Germany or statutes of apartheid advocates next to statutes of Nelson Mandela in South Africa.
I will vote to remove the statute when it comes to public hearing. I am thankful the General Assembly passed legislation to give localities the authority to make decisions on Confederate monuments and look forward to working to right this historical wrong once the legislation becomes effective on July 1.
We will ensure that when this comes to the Board that we will reach out to the organizations that put up the statute originally, museums, and battlefields to notify them that this statute is coming down and they can claim it.
____________________
Supervisor Juli Briskman (D-Algonkian)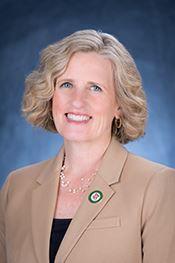 The Confederate monument in front of the county courthouse is not appropriate in 2020, nor was it appropriate when it was erected in 1908. Confederate monument building goes hand-in-hand with violence perpetrated against African-Americans who were enslaved from the moment they arrived on our shores 400 years ago, reached its peak between 1890-1920 and continues today. These racist confederate monuments are meant to intimidate African-Americans and lord power over them. Similarly, the Confederate battle flag wraps segregationists and white supremacists together under the false banner of history. Confederate statues need not remain to remind us of our history. Nowhere else are the atrocities committed against our country's own citizens publicly celebrated. We do not have monuments that glorify the internment of Japanese Americans, for example. But we have not forgotten this blemish on our record. Appropriate venues are available to trace history. Museums come to mind. Not the wide, tree lined avenues of prosperous neighborhoods or standing guard in front of government buildings, which should welcome and serve all citizens regardless of race, gender, religion, sexual preference or socio-economic status.
I strongly support removing the Confederate monument. The courthouse is a place where citizens come to engage in serious and important activities. The courthouse belongs to the people whose taxes built and support its numerous public functions. This (and all other confederate memorabilia) should be relocated somewhere as dark, dusty, and frightening as the events they represent. As a member of the Board of Supervisors I am willing to put my vote and county resources behind its removal. That means that I will draft or sign any initiative or legislative action required to accomplish this goal, as quickly and efficiently as possible once we have the power on July 1. No legitimate reason exists for that statue to remain and I will vociferously advocate for its removal among my colleagues on the board and to the public, until it is gone.
_________
Supervisor Sylvia Glass (D-Broad Run)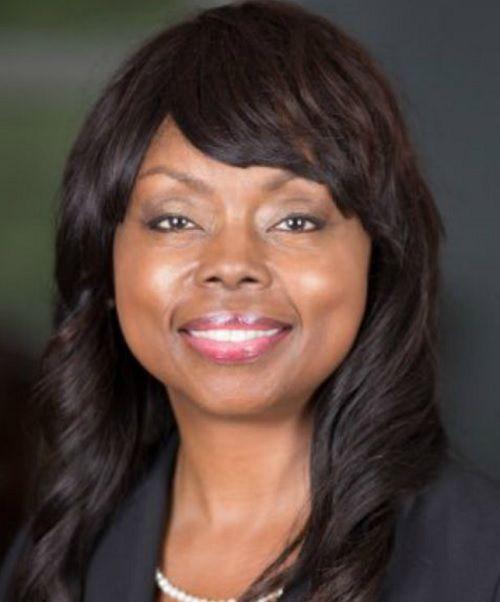 The Confederate monument so prominently displayed at the entrance to our courthouse is not appropriate in 2020, just as it was not appropriate when it was erected in 1908. "Equal Justice Under Law" is etched in the West Pediment of the United States Supreme Court Building, built in 1935 - 32 years before it was legal for an African American to marry a white person in Virginia. Let that sink in. The Confederate monument looming as one enters the courthouse might as well be etched with the words "Unequal Justice Under Law" as it represents centuries of slavery and oppression. Loudoun is 112 years overdue in removing this "monument."
I am a fifth-generation Virginian. My father was president of the Prince William County NAACP and worked tirelessly toward integration. Through his leadership, my four older siblings were the first students to integrate PWCPS. Fighting for racial equality is ingrained in my being. I grew up hearing stories from my older sister about how she was screamed at by parents and students at her school because she didn't "belong" with the white children. To me, the Confederate monument has just replaced those screams – telling people of color in Loudoun we do not belong. The monument stands as a reminder to every black person entering our courthouse seeking justice that they are viewed as 3/5 of a person - brought to this country in chains, and the very people this monument is dedicated to - fought to keep us in chains.
I wholeheartedly support removing the Confederate monument from its current location in front of our courthouse. It is a relic to slavery and has no place in front of our house of justice. I believe there is value in allowing the greater Loudoun community to weigh-in on where the monument should ultimately be housed.
House Bill 1537 provides for this public discourse, requiring the Board to advertise for 30 days its intention to bring the matter of removal up for discussion at a Public Hearing. This notice will provide Loudoun's citizens ample time to make the Board aware of their opinions. As for where the monument will be moved, I believe that is also a conversation to be had with the community. The Bill states "…the local governing body shall first, for a period of 30 days, offer the monument or memorial for relocation and placement to any museum, historical society, government, or military battlefield." As always, I want to hear from my constituents in the Broad Run District, and the residents of Loudoun, on where they think the monument should be relocated.
I understand that some Loudoun residents have ancestors who fought and died for the Confederacy, and I respect the desire to recognize them. However, I do not feel that this monument in front of the courthouse is the best way to do that. This will certainly be a passionate debate, but I would like to remind everyone to be kind and courteous toward those with whom you disagree. When we listen and find empathy toward others, we find that we arrive at better solutions.
__________
Supervisor Caleb Kershner (R-Catoctin)
The young confederate soldier statute is Loudoun's oldest memorial erected by loving family members to remember their fallen who lost their lives fighting in America's bloodiest conflict that claimed 750,000 American lives and tore the nation and families apart. It is NOT a memorial to the beliefs of the confederacy. Memory and loss, not race or racism embodies this statute.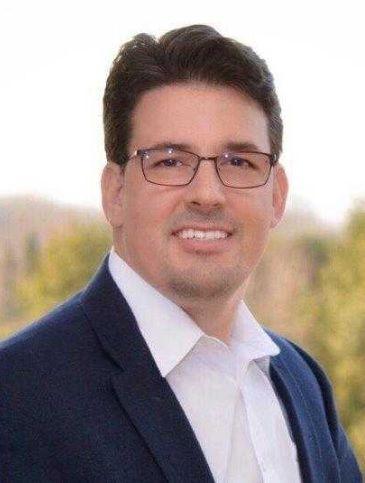 Such a memorial is as appropriate today as it will be 100 years from now. History is NOT something you hide from or destroy from the public square—otherwise you are bound to repeat it. Hundreds died on both sides during the American Civil War. Brother shot and killed brother. Should we only remember or memorialize the dead of one side? Southern soldiers who died were just as American as were the Union soldiers who died.
The memorial reminds us of our Loudoun County History; It reminds us of death and pain that comes with conflict; it reminds us of the struggles of our past; It reminds us of the cost that often comes with allowing such evils as slavery to exist in society. Loudoun County was just as torn as the rest of the country during the Civil War.
I proudly serve on a Board with three African Americans popularly elected. Attacking our historical landmarks such as the Silent Sentinel will only serve to reopen wounds in our community and set back race relations in our county. I want to see healing, not division and I urge us all to replace bitterness of the past with forgiveness now and in the future.
Removing the "Silent Sentinel" is a slippery slope. He's a lowly private, not Jefferson Davis. If all confederate memorials are to be removed, even the lowliest, what's next? Renaming the Town of Leesburg? Do we eliminate the Washington Monument and the Jefferson Memorial because these founders were slave holders? Maybe we should tear down and defund Monticello or Mount Vernon? Can we only allow public displays of history that have a perfect and unmarred past? Are we not capable as a people to understand that the cultural sins of 170 years ago were completely different than who we are as a people today?
The statue, which was placed in front of the Courthouse in 1908, honors slain Americans -- sons, fathers and brothers who died defending their homeland during the Civil War. Zero evidence exists that it was erected to intimidate African Americans. We should not remove our history or dishonor our ancestor's memorial to their loved ones, and in doing so forget the great cost to human life that came to preserve freedom for all.
Few even know that Loudoun County was both Confederate and Union during the Civil War. The Loudoun County Heritage Commission Report notes that "Loudoun was bitterly split over secession. In some northern and western areas (Waterford, Lovettsville, Hamilton), support for the Union remained strong, but after Fort Sumter, over two-thirds of the County voted to ratify secession in May 1861 (1,626- 726). The scene was set for internecine warfare as communities and families fractured over competing loyalties to North and South."
Regardless of Union or Confederate sympathies, the Civil War "devastated much of Loudoun County. Troops on both sides regularly requisitioned or plundered local farms, running away with cattle, horses, sheep, hogs, corn, hay and other crops at will. Confederate troops ….burned the County's three bridges … and Union cavalry units ….invaded Loudoun and commenced a five-day "burning raid" that culminated in the slaughter or confiscation of more than 10,000 cattle, sheep, hogs and horses, and the burning of 230 barns, eight mills, 10,000 tons of hay and 25,000 bushels of grain."
As Martin Luther King, Jr. said "We are not makers of history we are made by history." So, I support the telling of all of Loudoun's history even the painful and flawed parts, and support adoption of all the Heritage Commission recommendations including honoring national civil rights leader Charles Hamilton Houston, and building a "Path Toward Freedom and Justice" walk on the courthouse grounds with monuments to both black and white Loudouners who fought for the Union. The Silent Sentinel has a place in this story and should remain. It is far better for us as a county to build on and remember our history rather than to tear it down.
In 2018, WTOP reported that many Loudouners, black and white don't want the statute to go. If it is the will of the people of Loudoun County to remove the "Silent Sentinel" then it should be decided by the people through referendum not by the Loudoun County Board of Supervisors.
______________
Supervisor Kristen Umstattd (D-Leesburg)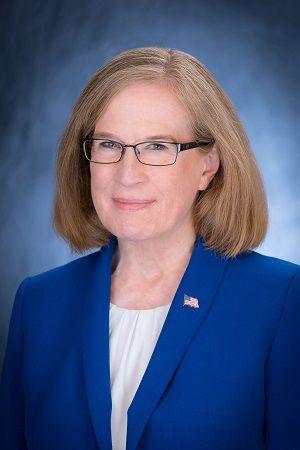 The Confederate statue on County land in front of the Old Courthouse in Leesburg has never been appropriate. It would not have been appropriate during the Civil War. It certainly wasn't appropriate during the Jim Crow era, when its placement would have sent a message to African Americans that equal justice was something they could forget about. The placement of the statue has always been more egregious on government land in front of a courthouse than it would ever have been on private property.
The Loudoun Times-Mirror has covered this issue a few times over the last several years and my position has been, and still is, that, if the County was ever granted the legal authority by the General Assembly to remove the Confederate statue on the Courthouse grounds, we should do so as soon as legally possible. As of July 1st, for the first time in about a century, the Board of Supervisors will have the legal authority to remove the statue. Under the new state law, the Board of Supervisors is required to hold a public hearing prior to voting to remove or otherwise alter a monument. If the Board decides to remove the statue, it must be offered to "any museum, historical society, government or military battlefield." I would like the Board to hold that public hearing as quickly as legally possible - preferably in July, vote as quickly as legally possible to remove the statue, again preferably in July, and have already reached out, prior to the public hearing to museums; historical societies such as the Daughters of Confederate Veterans, whose predecessors erected the statue in the early 1900s; and the National Park Service and Northern Virginia Regional Park Authority. My preference would be to remove the statue immediately after the public hearing and place it in storage while the Board decides which interested organization should receive it. I have argued in the past that the statue should be removed and would be more appropriately placed at the Balls Bluff battlefield, where at least it would represent the Civil War battle that took place there. However the new state law would direct broader outreach and allow for more options. With its newly acquired authority, the Board should act expeditiously to hold the public hearing and remove the statue.
____________
Supervisor Mike Turner (D-Ashburn)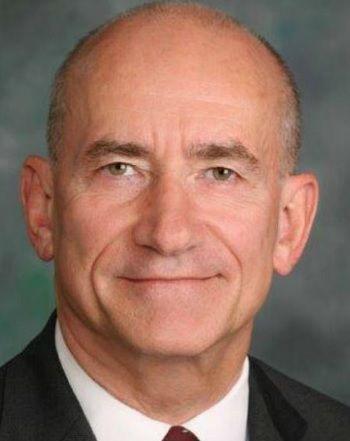 The statue of the Confederate soldier on the grounds of the Loudoun County courthouse is inappropriate in 2020 just as it was in 1908 when it was placed there. The statue was erected not immediately after the Civil War as a memorial, but 43 years later at the beginning of the Jim Crow "separate but equal" era in the wake of the Plessey v. Ferguson Supreme Court ruling in 1896. These laws legalizing segregation were struck down in 1954 by the Brown v. Board of Education ruling, though illegal but state-sanctioned segregation continued in Southern states, including Virginia, well into the 1960s. There are more than 700 Confederate statues spread across 31 states in America, even though there were only 11 states in the Confederacy.
Despite the deliberately disingenuous inscription on our statue, the majority, including the Loudoun County Courthouse statue, were built to coincide with the institutionalization of the Jim Crow laws, not to honor Confederate war dead. This is why they were placed on state, county and municipal grounds. They were positioned to remind African Americans of the two justice systems in America as they entered government buildings. The Leesburg statue is situated exactly on the spot where enslaved people were sold, the steps of the original courthouse, remnants of which can still be seen near the base of the statue.
Just as egregious is the plaque on the WWI memorial also on Loudoun County courthouse grounds. There is a line at the bottom of the plaque with three names below it. Those were the African American Loudoun County residents who died in WWI, segregated even in death.
I will vote to begin the legal process of having the statue removed and the WWI plaque replaced just as soon as possible after the new law giving local governments jurisdiction in the disposition of war monuments takes effect on July 1.
__________
Supervisor Tony Buffington (R-Blue Ridge)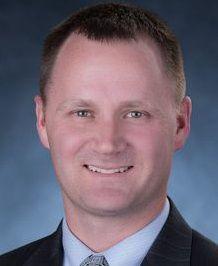 I believe the statue should be moved to a less traveled portion of the courthouse grounds so that those who want to see it can do so, and those who don't want to see it, don't have to. I also believe that a plaque or sign with appropriate interpretive language should be added and that additional statues or monuments of others whom our community believes are necessary to properly memorialize our history should be added.
That said, it is clear that the statue will be moved off courthouse grounds altogether. So in my mind, the question is simply where best to relocate it. Many have suggested Balls Bluff as an appropriate location. Either way, I believe the Board should conduct a public process to ensure sufficient public input and that the statue should be relocated in accordance with the new law passed by our general assembly.
_____________
Supervisor Matt Letourneau (R-Dulles)
No.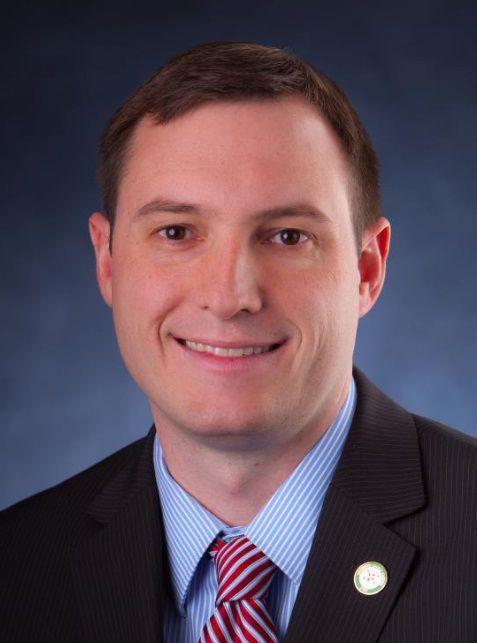 I would prefer not to have a Confederate statue on the Courthouse grounds in Leesburg. I was supportive of the Board's endorsement of legislation allowing the County to determine for itself what statues or monuments should be on our property, and I am now supportive of initiating the process to consider removing and relocating the Leesburg statue.. The General Assembly prescribed a specific process which is inclusive of public input before making a decision. I am respectful of that process and will seek input from my Dulles District constituents. That process also includes a public discussion about relocating the statue to a more appropriate location.
___________
State Senate
State Sen. John Bell (D-13th)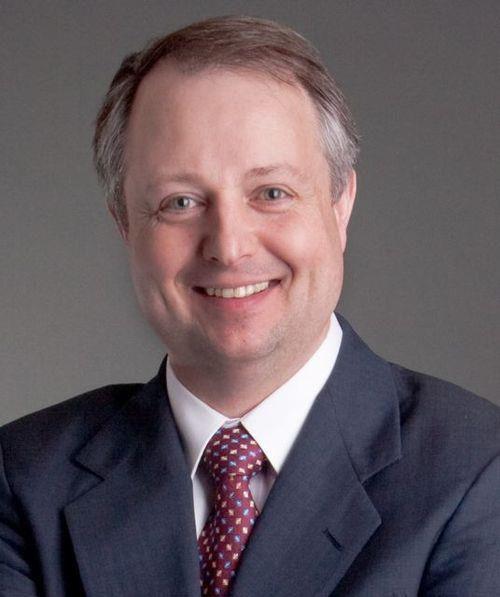 I do not believe the Confederate monument is appropriate. A courthouse is a place of justice and everyone who enters the courthouse today and sees a statute that represents racism does not depict a place where everyone will be treated fairly.
As both a State Senator and a member of the House of Delegates I have voted in favor of local control of monuments. Things that are unacceptable racially today should be in museums. We shouldn't forget that part of our history, but we shouldn't put it on a pedestal and celebrate it the way many of them are done today. I will be working with my colleagues in the GA and at the local level in how we can best move forward.
_________
State Sen. Jennifer Boysko (D-33rd)
I've always believed that the locality should be able to make this decision I stand with many members of the community is saying that it should not be in front of the county courthouse.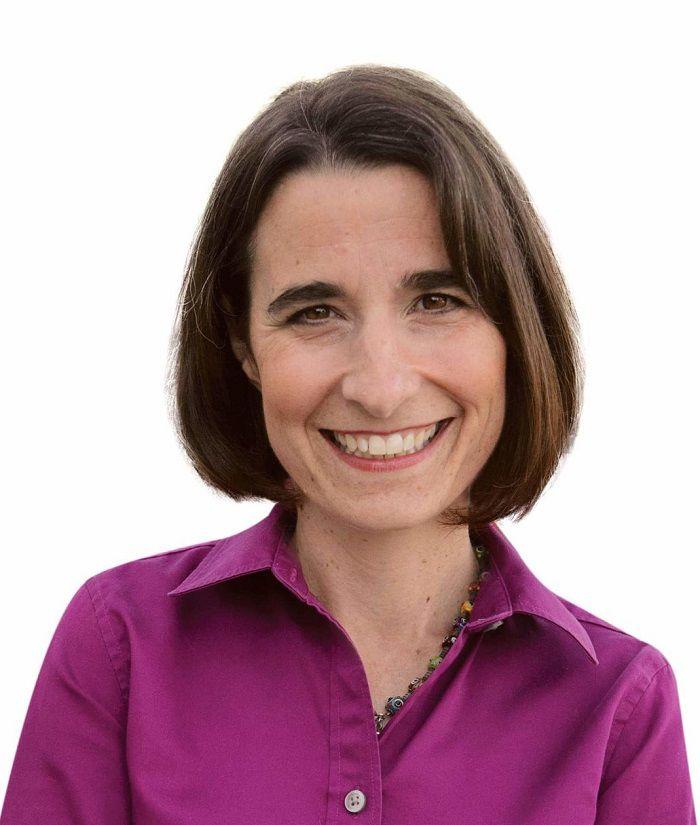 I personally support moving or removing the monument after working with community members to determine a more appropriate location where the statue should be placed.
I voted in favor of SB 183, the legislation in the General Assembly. The bill passed in the House of Delegates, the State Senate, and was signed by Governor, Northam on April 10th. It provides that a locality may remove, relocate, contextualize, or cover any monument or memorial for war veterans on the locality's public property, not including a monument or memorial located in a publicly owned cemetery, regardless of when the monument or memorial was erected, and removes certain criminal and civil penalties. Current law makes it unlawful to disturb or interfere with such monuments or memorials or to prevent citizens from taking proper measures and exercising proper means for the protection, preservation, and care of such monuments or memorials. Prior to removing, relocating, contextualizing, or covering any such publicly owned monument or memorial, the local governing body shall publish notice of such intent in a newspaper having general circulation in the locality. The notice shall specify the time and place of a public hearing at which interested persons may present their views, not less than 30 days after publication of the notice. After the completion of the hearing, the governing body may vote whether to remove, relocate, contextualize, or cover the monument or memorial. If the governing body votes to remove, relocate, contextualize, or cover the monument or memorial, the local governing body shall first, for a period of 30 days, offer the monument or memorial for relocation and placement to any museum, historical society, government, or military battlefield. The local governing body shall have sole authority to determine the final disposition of the monument or memorial. The bill authorizes the local governing body to call for an advisory referendum prior to voting on such motion. The bill repeals an 1890 act of assembly related to the placement of a statue in the City of Alexandria and does not apply to a monument or memorial located on the property of a public institution of higher education within the City of Lexington. The bill also provides that the Board of Historic Resources shall promulgate regulations governing the manner in which any monument or memorial may be contextualized.
________
House of Delegates
Del. Ibraheem Samirah (D-86th)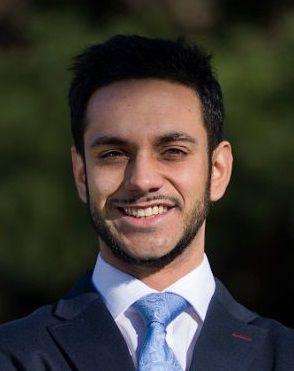 It is not appropriate to Virginians and their culture in 2020 to have a statue that represents an evil, divisive, racist, and violent past placed in a location meant to uphold the virtues of justice. There should be no way that the confederacy gets glorified in our spaces. Millions died for our unity, today, in the civil war, and we most glorify their martyrdom by, at least, not glorifying their murderers. Confederate monuments should be placed in a Virginian museum with information alongside it speaking to the full breadth of the evil espoused by the confederacy, at the time.
I absolutely support removing and relocating the Confederate monument in front of the Loudoun county Courthouse in downtown Leesburg, and beyond. I believe it should go to a local Loudoun county museum to be displayed to all in the negative light it deserves.
As a member of the Counties, Cities, and Towns Committee, and as a member of the Charters subcommittee, I took crucial votes in favor of a bill passed that will become law on July 1st, 2020, that allows Loudoun county, as a locality, to remove or relocate any statue in their jurisdiction. The legislation can be looked up under House Bill 1537 of the 2020 session. The bill passed both of my committees by just one vote in each case. I am both proud of my casting vote and proud that governor Northam signed the bill into law when it came to his desk. I look forward to learning how many other localities will be using the soon-to-be law that allows them to dismantle racist statues all across our great Commonwealth.
___________
Del. Karrie Delaney (D-67th)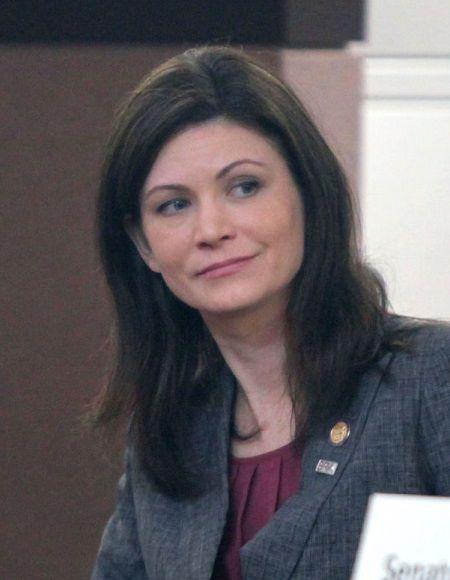 I believe that the Confederate monument in front of the county courthouse in Leesburg glorifies a painful time in our history and is not an appropriate symbol in 2020 America. Monuments like these do not accurately represent who we are, and the Loudoun County board will soon be able to make their decision on what should be done with the monument moving forward.
I do support removing and relocating the Confederate monument in front of the county courthouse. Throughout my time as a Delegate, I have supported bills that allow local boards to remove these Confederate monuments and statues from their public spaces. I am proud to say that this year, we accomplished that goal. I will continue to work with my colleagues at the local level in Loudoun County as they determine what to do with this monument in particular. If the Board votes to remove the statue and potentially relocate it, I will fully support that decision.
___________
Del. David Reid (D-32nd)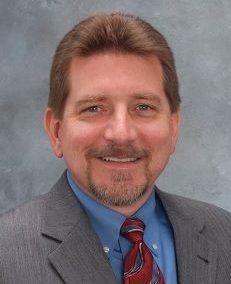 There are people alive today, some of which I serve with in the General Assembly, whose families have suffered violent racist attacks against their person or their homes. This is not "theoretical" for them. The Confederate statue in front of the county courthouse in Leesburg and the others spread across the Commonwealth and the Nation were put up in the late-1800s and early-1900's, well after the Civil War, as a way to send a message to the African American community about who was "still in charge." Those statues were wrong then and they are wrong now.
During the 2019 General Assembly Session, both then Del. John Bell and I voted in favor of HB2377, which would have provided localities, such as the Leesburg Town Council or the Loudoun Board of Supervisors, with the ability to make local decisions on all the Confederate statues across the Commonwealth. Despite the support of many communities across the State, including a passionate outpouring of support from Charlottesville, HB2377 died in the Counties, Cities, and Towns (CC&T) subcommittee by a 2-6 vote. It never made it to the full committee or to the House floor for a vote. This year, I joined with 51 of my colleagues to enthusiastically support Del. Delores McQuinn's HB1537. HB1537 passed the House by 52-47, the State Senate by 23-15, and was signed by the Governor on 10 APR 2020. It will take effect on 1 JUL 2020 and for the first time ever, localities will now have the authority to conduct open, thoughtful, and transparent discussions about whether to "…remove, relocate, contextualize, or cover any monument or memorial for war veterans on the locality's public property…," which would include the Confederate statue at the county courthouse.
___________
Del. Wendy Gooditis (D-10th)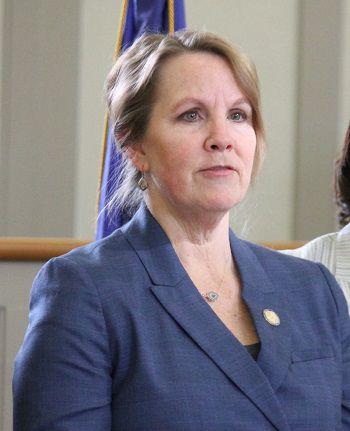 While I concede that areas of the South were devastated to lose the Civil War and wished to commemorate their dead, the fact is that they were, thankfully, losers in the attempt to fracture our nation in order to preserve the vile institution of slavery. Any statues commemorating this failed and immoral attempt are not, and never were, appropriate.
As a Member of the House of Delegates representing large parts of Loudoun County, I am proud to have voted to allow localities to decide the proper disposition for their statues, which opens the way for action. I was also a member and a vote on the Counties, Cities, and Towns Committee which moved the legislation forward. I myself do support removal of Confederate statues everywhere. Now, in the spotlight on racism and the protests of Mr. George Floyd's murder, the removal of these statues seems a small and simple step toward atonement to our black friends and neighbors. I am thankful for the voices moving us forward in our fight against systemic racism, and pledge to support good legislation which will help Virginia along this path.
_________________
Del. Kathleen Murphy (D-34th)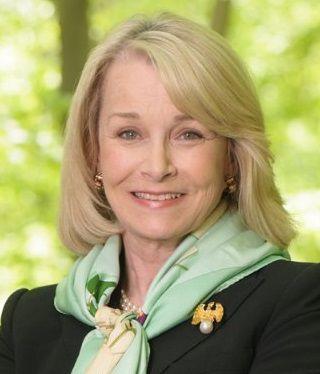 I believe it is time to remove statues that were put up to intimidate and support oppression. They serve as a reminder of Virginia's racist past. Robert E Lee fought to continue the enslavement of black people. He was a US Army officer and a West Point graduate. He turned his back on his country. There was nothing honorable in that.
___________________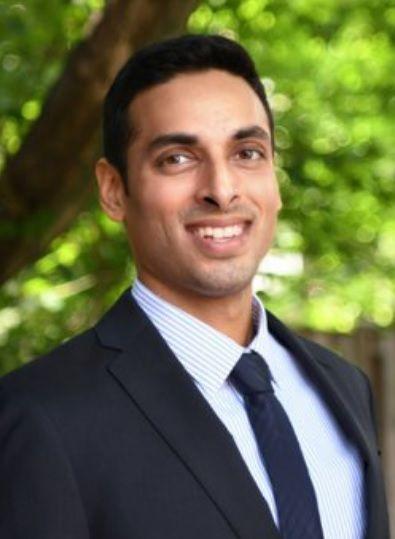 Del. Suhas Subramanyan (D-87th)
The Confederate monument standing in front of the Loudoun County Courthouse, and many other symbols like it, contradict the values of our locality, our Commonwealth, and our nation as we move toward racial equity and justice. I have been very clear regarding my support for taking down many of these Confederate monuments, particularly the one in Leesburg, because it is a symbol of oppression.
Historical events and figures rooted in White supremacy, segregation, racism, and oppression should not adorn public spaces. Public areas, especially ones that are supposed to represent justice, should not feel unsafe for marginalized communities.
This year, as a member of the Virginia House of Delegates Committee on Counties, Cities, and Towns, I was proud to vote in support of localities taking down these statues and will continue to support that position. I would rather support Black history in our public spaces: their contributions, struggles, and culture.
___________________
Leesburg Town Council
Leesburg Mayor Kelly Burk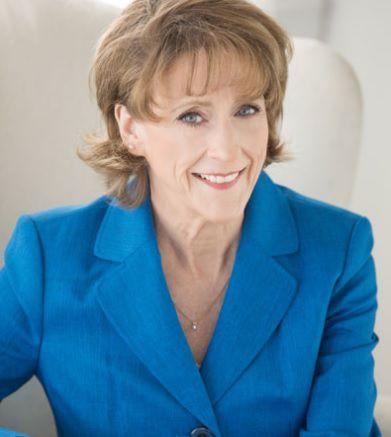 The monument is on county property and the Leesburg Town Council has no say in what happens to the statue, and in addition the council has not taken a position.
My personal opinion is that the monument is not appropriate at the courthouse site. It is a symbol of hate and discrimination for many of us and symbol of pride for others so I would not support destroying it but would support moving it from county property. To me the confederate monuments represent the Confederacy's failed attempt to establish power over the Federal government.
As I stated above I support removing the monument but as it is on county property I have no say. I do support the Board of Supervisors in their effort to move it to a new location.
___________
Leesburg Vice Mayor Marty Martinez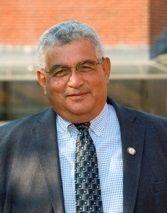 No I don't. It is a symbol of a country divided. While symbols of the confederacy are still around and visible true healing cannot happen. Those reminders of slavery and oppression are not appropriate in any era.
I do support removal and relocating it. There is not a lot I can do other than support our board of supervisors who believe its removal is needed.
___________________
Councilman Ron Campbell
I do not believe that the Loudoun County is now or ever has been an appropriate place for this monument.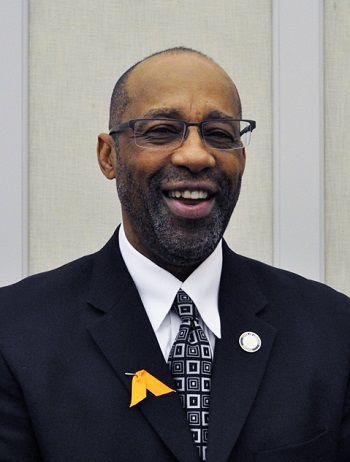 The Loudoun County Heritage Commission has been working on the actions to relocate and to recommend other historical markers to be inclusive of all in Loudoun County. I am an active member of the Loudoun County NAACP and the Executive Director of the Loudoun Freedom Center and both organizations have been active in calling for removal. I have spoken at the Loudoun County Board of Supervisors meeting calling for the removal. I work with other Loudoun County historical organizations to support efforts to uncover and tell stories of the African American communities and contributions to our county.
______________
Councilman Neil Steinberg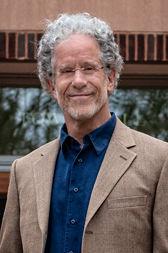 I do not believe that the Confederate monument on the courthouse lawn is appropriate for 2020 America, or at any other time for that matter. The history of this and similar monuments is that the vast majority of them were placed during the period from 1895 to 1915. Most historians concur that the monuments were used to serve as stark reminders of the awful reality that was the Jim Crow era. The presence of the monuments on government properties was at least a tacit if not outright approval of Jim Crow, and an obvious slap in the face to any African-American who needed to visit such locations to conduct public business.
I absolutely support the removal of the Confederate statue from the County courthouse lawn. If another location for its placement can be agreed upon, perhaps the Balls Bluff Cemetery, I could possibly support that. As an elected official from the Town of Leesburg I am willing to offer my opinions as stated here to any of my constituents, and to offer whatever support will be of value to my colleagues at the county and state levels.
__________________
Correction, clarification: State Del. Suhas Subramanyan (D-87th) was inadvertently left off the email questionnaire for this report. An earlier version stated Subramanyan did not reply. Subramanyan says he supports removing the Confederate monument in Leesburg.
Leesburg Town Councilman Neil Steinberg has also submitted his reply since the report's initial publication.