Three western Loudoun farms were part of a visit by U.S. Rep. Jennifer Wexton (D-VA) on Thursday to discuss how agritourism businesses have fared during the COVID-19 pandemic.
At Wheatland Spring Farm + Brewery in Waterford, Wexton met with owners John and Bonnie Branding, who provided a tour of the farm — along with a taste of one of their craft beers.
Bonnie Branding said the two have been humbled by the amount of support they received from new and existing customers during the pandemic.
"Everyone was very receptive to different options for obtaining the product – whether it be delivery or curbside pick-up," she said We were also very impressed the government's support and with Virginia ABC's response to quickly pivot and allow direct delivery."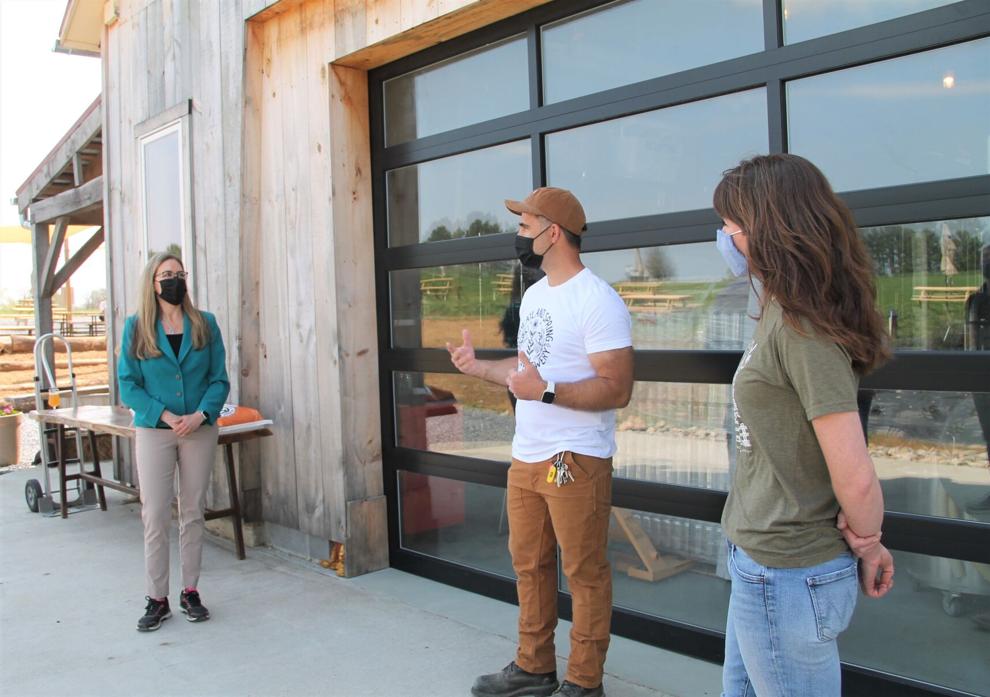 The farm brewery – which opened in 2019 – is located at the corner of Route 287 and John Wolford Road on a 200-year-old property that includes a cottage bed & breakfast, two barns, a main house and 30 acres of croplands where they grow barley and wheat, which is used to make the beer. The barns were restored to house the brewing operation.
The Brandings told Wexton they were unsure what to expect when the pandemic began, but the business offered different ways to engage with their customers so they could come and enjoy the brewery and also feel comfortable.
"We took it upon ourselves to limit the number of people [who could be in the business at one time] by offering a reservation system," Bonnie Branding said. "We continue to do that, but we welcome walk-ups now as we have added more tables and we have learned how to manage things."
"There are no hard and fast rules — it's all based on how things are developing" John Branding said. "We have added more seating areas with the anticipation that more people will come out. We are optimistic and the trends we are seeing is hope and optimism that it will be a great summer," .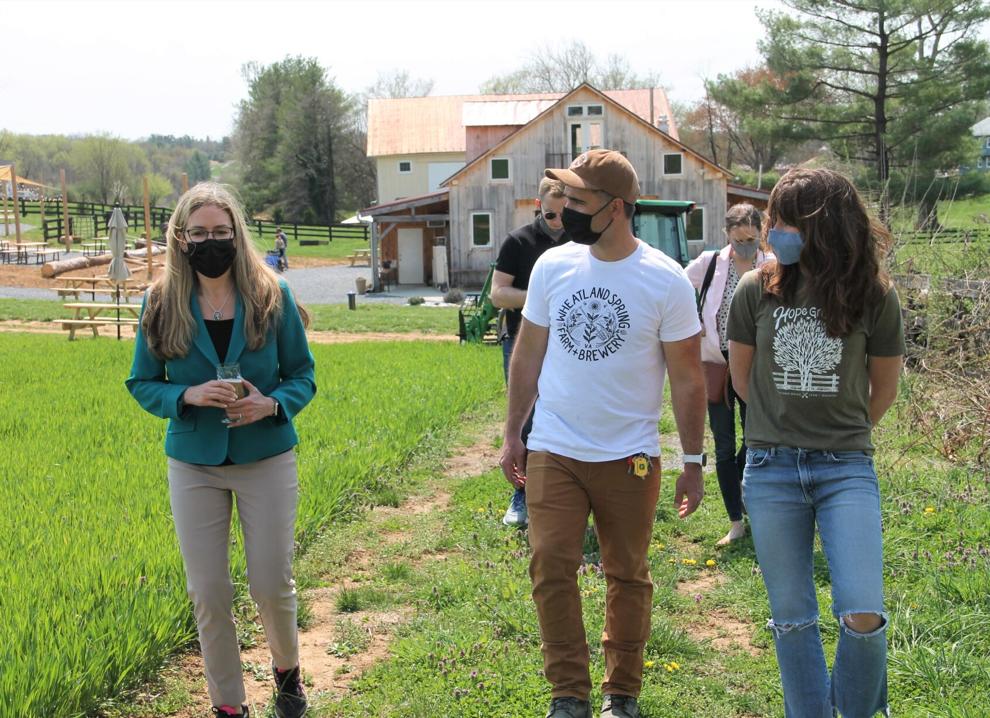 Wexton said she was intrigued by the fact that they are growing grain at the farm.
"This is some of the best soil in the region," John Branding said. "This is why our beer is different. Our goal is to reconnect people with the land."
Wexton is relaunching the Congressional Agritourism Caucus, a bipartisan effort to bring attention and provide support to farm-based businesses, and she asked how the caucus could be helpful to the operation.
"It would be incredibly helpful for small mom and pop operations like ours to understand the opportunities available to us, like government grants and assistance on sharing what is available and how to plug into that and dedicate the resources to make it happen," Bonnie Branding said.
Her husband John added, "we'd like to make it more of a level playing field for small businesses," he said.
Earlier in the day, Wexton visited Great Country Farms and Bee's Wing Farm in Bluemont. According to Wexton's office, there are more than 230 agritourism businesses in the 10th District.