Latest Headlines
Hello, $SUBSCRIBER.FIRSTNAME
Enjoy your thrice-weekly roundup of Loudoun County news, delivered Monday, Wednesday and Friday mornings. Update your newsletter preferences any time at your
LoudounTimes.com dashboard
. And let us know how we are doing at editor@LoudounTimes.com.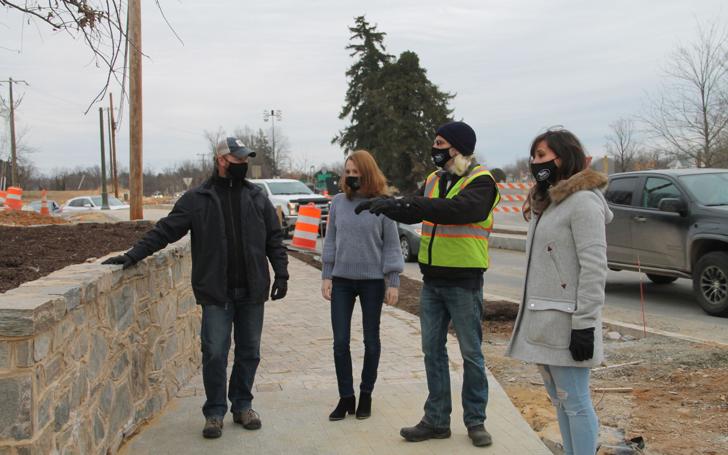 Updated
The town of Hillsboro's $14.33 million revitalization project is nearing completion, with a full reopening of the Route 9 corridor slated for sometime in April, slightly ahead of …
Updated

From higher fines for littering to a ban on releasing nonbiodegradable balloons, Virginia's General Assembly has approved a collection of b…
Updated

Loudoun County Public Schools officials on Saturday denied media claims that the school system had "canceled" or banned books by Theodor Se…
Updated

Despite its relatively compact, 3-acre lot, this sprawling, 14,672-square-foot Leesburg mansion in the Grenata Preserve neighborhood offers…
Updated

Spring is just around the corner, and there are plenty of options for entertainment in Loudoun.
Updated

Entrepreneurs who launch their own businesses face myriad challenges, including everything from access to start-up funding to the competiti…
Updated

Shirley V. Rakestraw of Lansdowne, VA passed away on February 22, 2021. She was the beloved wife of Robert W. Rakestraw and loving mother o…
Updated

Albert "Mal" Malacarne, 90, of Ashburn, VA passed away peacefully on February 22, 2021 at Inova Loudoun Hospital in Leesburg, VA. In passin…
Updated

Beloved parents and grandparents, Kenneth Eric Siegel, 73, and Maryann Therese Siegel (Fitzgerald), 73, of Yorktown, Virginia, lost their b…
Updated

It is with deep sadness that we announce the passing of Parvaneh Khosravi Korangy on the morning of February 19th, 2021 at home in Leesburg…