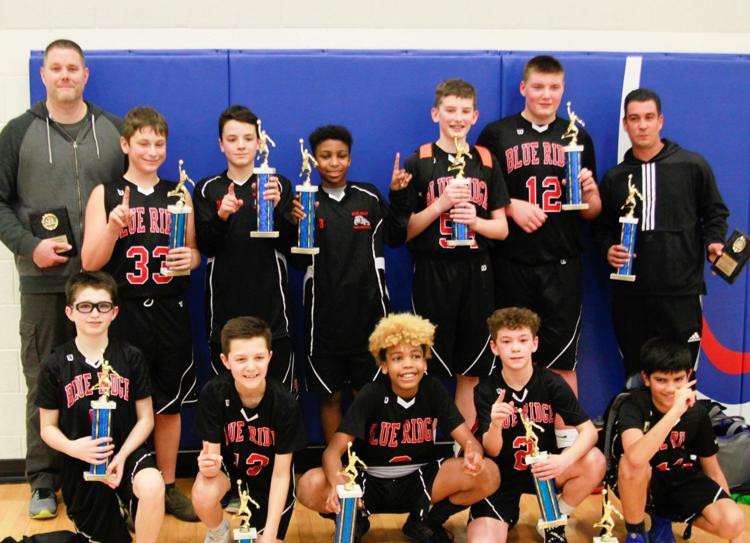 The Blue Ridge Middle School sixth grade boys' basketball team defeated Brambleton Middle School on March 10 to win the Loudoun County Department of Parks, Recreation and Community Services league championship.
Front row, from left: Timothy Sweeney, Davis Bush, Jacob Moore, Jeremy Dugger and Nicholas Babu.
Back row: Coach Brian Garstang, John Hasle, Nate Christie, Davon Baltimore-Belle, Nathan Garstang, Christian Gurdak and Coach John Dugger.