The Briar Woods Falcons netted a big volleyball win at home Tuesday, defeating the Loudoun County Raiders in straight sets. The Falcons won the match 25-23, 25-20 and 25-11 to the delight of the home crowd in Brambleton.
Alice Rosales, Sydney Flowers, Megan McKee, Maggie Malloy, Chandler Manusky, Victoria VanDyke, Kelly Ryan, Grace Nathan and Lauryn O'Rourke played in each set for Briar Woods.
First-year coach Joe Riggio noted "our game plan worked as designed" following the Falcons sweep over the seven-time reigning Virginia Class 4 state champion Raiders.
Earlier this season, Briar Woods finished second in its first appearance at the NVVA 8th Annual High School Invitational, defeating Battlefield in the semifinals.
"I knew this team was special as soon as I took over the program as head coach this year," Riggio added.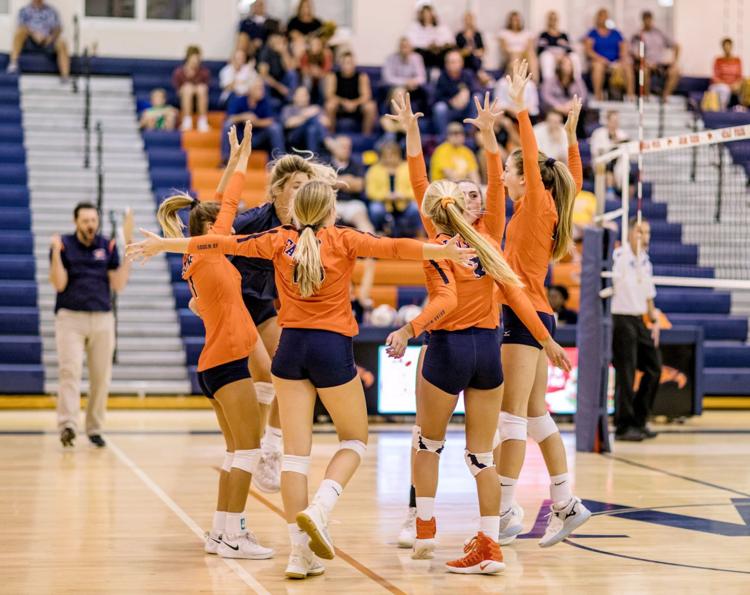 McKee (nine kills), Malloy (seven kills) and Nathan (five kills, two blocks) led Briar Woods at the net versus Loudoun County. McKee also served seven aces.
Ryan dished a team-best 16 assists to go with 17 digs and Manusky scooped a team-high 19 digs and added five assists.