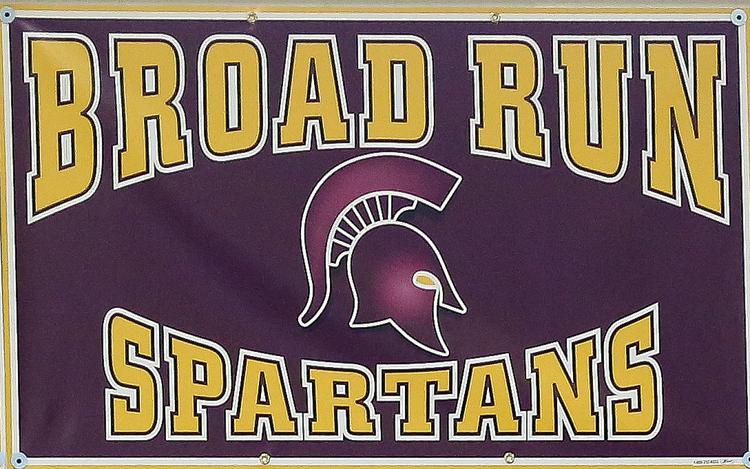 Broad Run High School will host several events on the final weekend of September to recognize its 2019 Athletic Hall of Fame class, in addition to celebrating the school's homecoming and 50th anniversary.
Broad Run will induct the third class into its Athletic Hall of Fame on Sept. 27. A catered reception in the school cafeteria at 6 p.m., will be followed by the induction ceremony in the school auditorium at 7 p.m.
The ceremony will also include recognition of three Broad Run state championship teams: football (2009), girls soccer (2009) and softball (2009). A homecoming bonfire for current students/families and alumni is tentatively scheduled near the practice field beyond the football press box at 8 p.m.
Broad Run will host activities for its 50th year celebration on Sept. 28. A homecoming parade -- starting at Farmwell Hunt Plaza -- is scheduled to begin at 11 a.m. Festivities will continue outside the stadium, with food options available for sale, leading up to the Spartans' varsity football game against Urbana (Maryland) at 1 p.m.
2019 Hall of Fame class:
Bruce Bornarth (Class of 1974) Track and Field, Cross Country
Greg Canty (Class of 1976) Track and Field, Cross Country, Basketball
Jay Meadows (Class of 1979) Wrestling, Football
Debbie Besant (Class of 1986) Soccer, Softball
Rhonda Anderson (Class of 1990) Gymnastics
Scott Schultz (Class of 1991) Baseball
Sean St. Clair (Class of 1993) Wrestling, Track and Field, Cross Country
Brandon Calderwood (Class of 1999) Wrestling
Jessica Olownia (Class of 2002) Softball
Karla Powell (Class of 2008) Softball
Dolph Null (Coach, 1978-1992) Cross Country, Track and Field
Wayne Todd (Coach, 1977-1998) Baseball, Football
E. Wayne Griffith (1969-1996) Administrator, Coach
Craig Luhmann, Contributor
Weller Tile, Contributor