A pair of seniors connected for the decisive touchdown with 32 seconds left in regulation to lift the Broad Run Spartans to a thrilling 28-24 win over the host Salem Spartans in the Virginia Class 4 football semifinals Dec. 4 in Salem.
Senior Brett Griffis delivered a strike to senior Kyle Love in the end zone for a 13-yard touchdown completion to cap a 12-play, 66-yard drive. Senior Garrett Bennion tacked on the extra point to give Broad Run a 28-24 lead with 32 seconds left in the fourth quarter.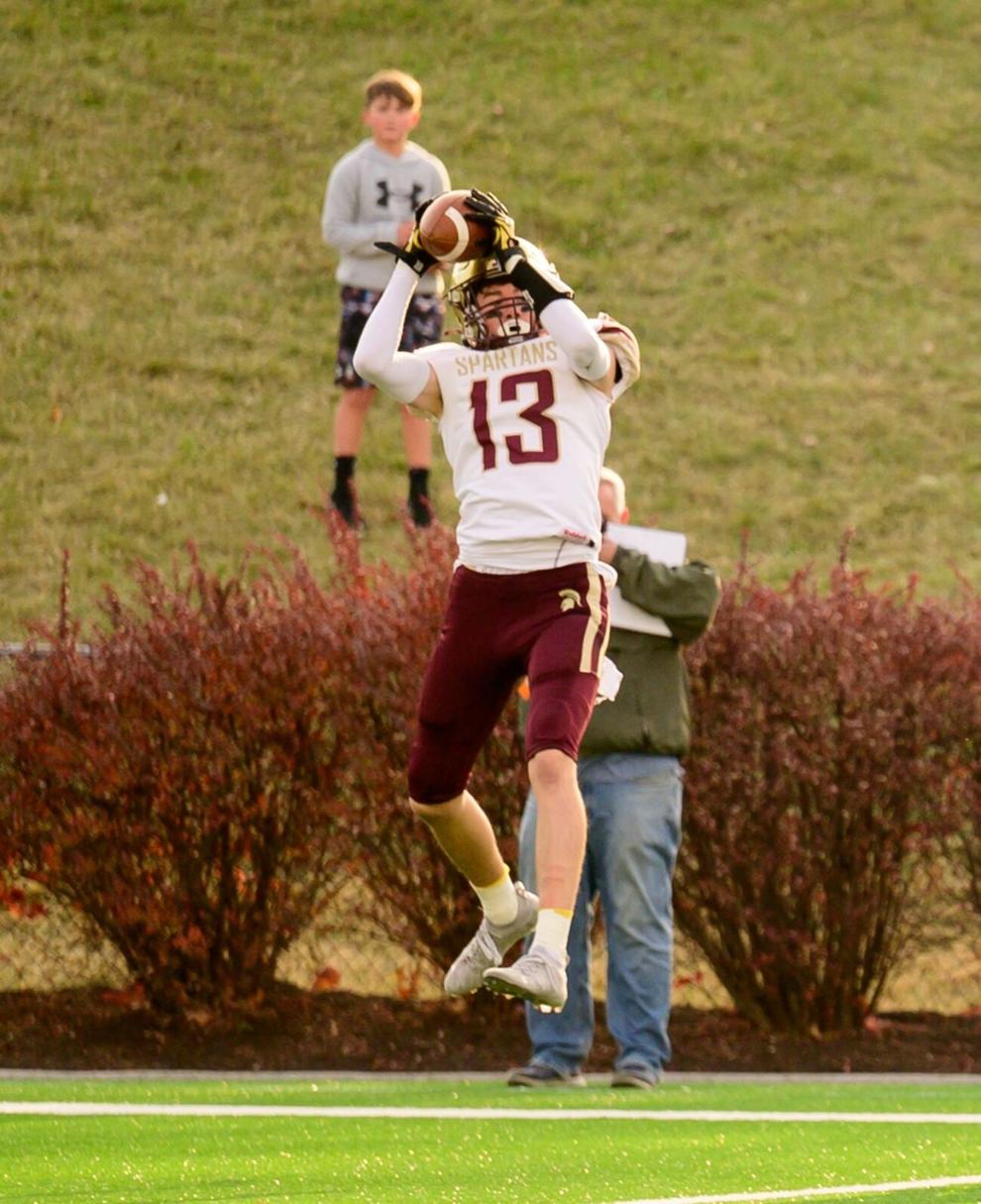 Two plays prior to the touchdown, Griffis connected with senior Arnav Thornhill for a 20-yard completion on fourth-and-14 to extend the game-winning drive. Thornhill caught a touchdown pass earlier in the second half.
Griffis intercepted a fourth-down pass on Salem's ensuing drive to seal the comeback win.
Broad Run's defense limited Salem to one offensive touchdown in the game. Salem returned a fumble for a touchdown early in the fourth quarter to take a 21-14 lead.
Following Salem's defensive touchdown, Broad Run scored 14 of the game's final 17 points. Griffis, a Wake Forest commit, produced two rushing and two passing touchdowns in the win.
The victory advances Broad Run (13-1) to the Class 4 state championship game for the first time since 2009, while reigning Class 4 state champion Salem concludes its season at 12-2.
Broad Run will play Varina (12-1) for the Class 4 state crown Dec. 11 at Liberty University in Lynchburg. Varina outlasted King's Fork 35-28 in the state semifinals.
The Spartans, who claimed back-to-back titles in 2008 and 2009, will attempt to win their third state championship in program history. The Class 4 final kicks off at 12 p.m.
More photos by Amanda Poffenberger