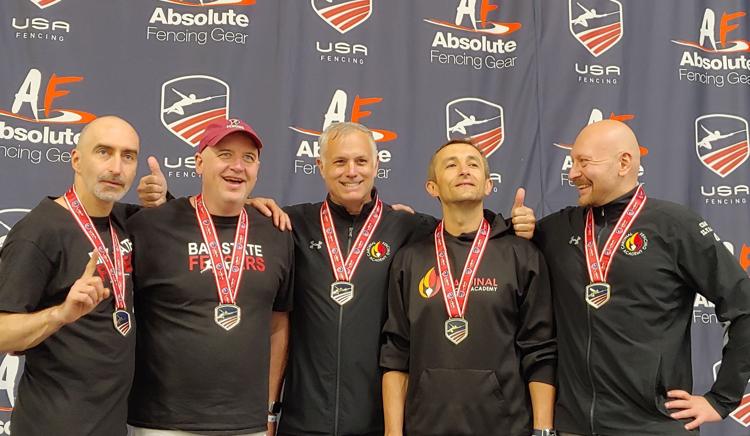 Athletes from Cardinal Fencing Academy in Sterling combined to bring home multiple medals from the 2019 USA Fencing Summer Nationals, contested June 28 through July 7 in Columbus, Ohio.
Michaela Joyce placed fifth in the Junior (ages 20 and under) Women's Epee and earned a silver medal in Cadet (17 and under) Women's Epee. Joyce, a teenager from Sterling, maintains the No. 1 position in the race to qualify for the World Championships, set for April in Salt Lake City, Utah.
A combined team of Alex Rachtchinine (Herndon), Iliya Mechkov (Massachusetts), Robert Harris (Massachusetts) and David Hitchcock (Leesburg) won the Veteran Team Men's Epee (40 and over) National Championship.
Hitchcock and Rachtchinine are now three-time national champions in the event.
The team - named "Ripostal Service 4: Iliya's Revenge" - awarded the Coach's Medal to Cardinal Fencing Academy founder Ilya Lobanenkov.
"It's great to see that we have multi-generational champions in the north Virginia area," Lobanenkov said. "There is nothing more rewarding than to watch younger fencers learn from the more experienced ones and in turn, the more experienced ones gain a refreshing new perspective from the youth. Fencing is a creative and living sport, it never gets old."