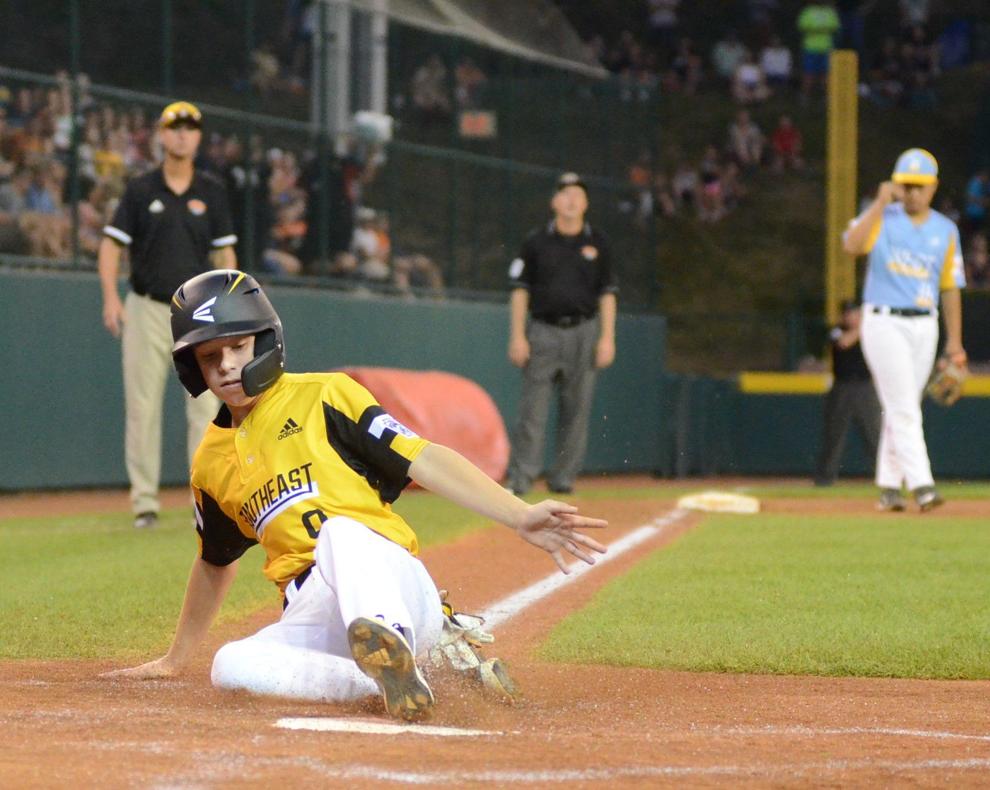 After holding its first two opponents scoreless without conceding a hit or committing an error, Southeast Region champion Loudoun South allowed 13 hits and committed five errors in a 12-9 loss to West champion Central East Maui on Wednesday night.
Central East Maui scored in each of the first five innings - highlighted by a five-run first - to remain undefeated at 3-0 and earn a spot in the United States championship game of the 2019 Little League World Series.
Loudoun South, who continued to plug away at the deficit and pulled even at 8-8 after a six-run third inning, will aim to bounce back Thursday against Southwest Region champion River Ridge (Louisiana) in Williamsport, Pennsylvania.
The winner of Thursday's elimination game advances to play Central East Maui in the U.S. final on Saturday afternoon. First pitch is scheduled for 7:20 p.m. Thursday.
Loudoun South starter Justin Lee and Chase Obstgarten, one of five relievers to pitch Wednesday, were both pulled from Wednesday's game before exceeding the 20-pitch maximum in order to maintain eligibility to pitch again Thursday.
Kian Henson was Loudoun South's most effective pitcher. Henson worked out of a bases-loaded jam by retiring the first three batters he faced in the fifth inning and tossed a scoreless sixth to keep his team within striking distance.
Offensively, the Southeast champions scored nine runs on eight hits and five walks. While a bulk of the runs scored during the six-run outburst in the third inning, Loudoun South posed a threat in every inning other than the fourth, twice leaving the bases loaded.
Colton Hicks and Noah Culpepper each had two hits and combined for five RBIs for Loudoun South, the first Virginia team to play in the Little League World Series since 1994.