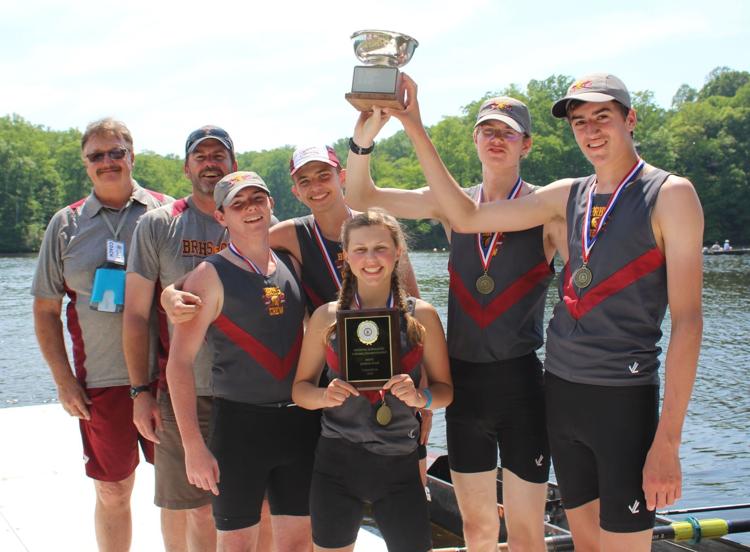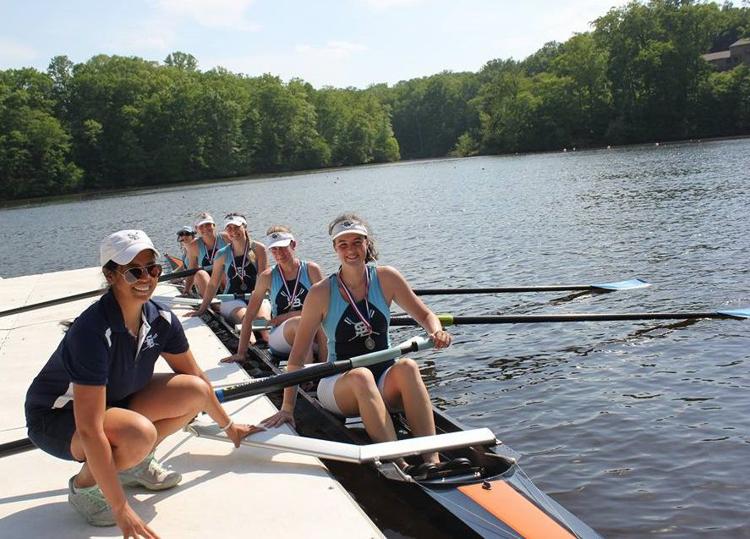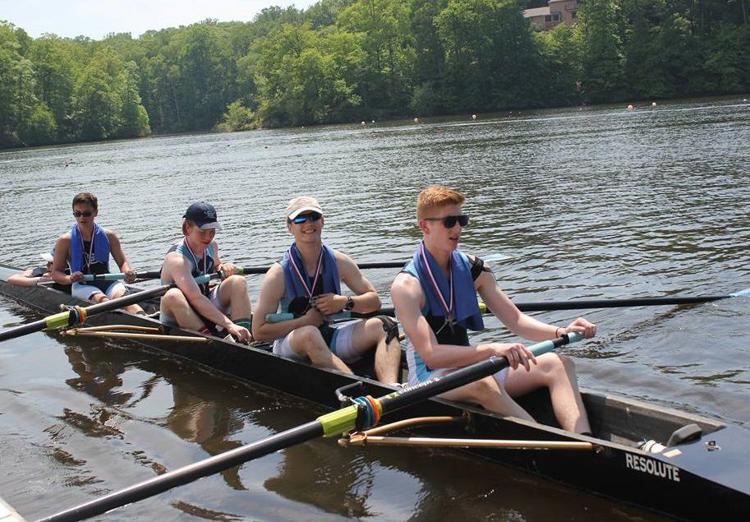 Loudoun crew teams made their mark at the 2018 Virginia Rowing Association High School Regatta Championships. The competition was held May 5 and May 12 along the Occoquan Reservoir at Sandy Run Recreation Center in Fairfax Station.
Boats from Briar Woods, Broad Run, Rock Ridge and Stone Bridge high schools each advanced through heat races to reach the finals in a variety of events.
Stone Bridge hoisted a trophy for racking up the most points overall in Women's Division II. Stone Bridge produced several quality finishes - highlighted by finishing runner-up in the women's first four final.
Broad Run's men's junior four team of Matthew Galleher, Adam Love, Christian Malone, Jonathan Vassar and coxswain Elizabeth Raterman continued its undefeated season by racing to a first-place finish in the final.
"They surprised me all year," Broad Run head coach Michael Love said of his men's junior four team. "They started out strong and have just continued to maintain that speed all season."
Love noted that he is pleased with the progress Broad Run's second-year program has made. He added that it was a quite a boost for the entire program to watch the men's junior four team finish first in the state.
Along with the team of Alexandra Cooper, Tehya Green, Jill Long, Erin MacMonigle and Emma Puckett placing second in the women's first four final, Stone Bridge finished third in the men's junior four final, placed sixth in each of the women's junior four, men's second four and men's novice four finals, and took second in the men's first four petite final.
Briar Woods finished first in the women's first four petite final and placed third in the women's novice four final. Rock Ridge produced a fifth-place finish in the women's second four final and raced to sixth place in the women's novice four final.
Next up for qualifying boats is the SRAA National Championships, scheduled for Memorial Day weekend in Pennsauken, N.J.
-Women's First Four Final: 2. Stone Bridge
-Men's Junior Four Final: 1. Broad Run; 3. Stone Bridge
-Women's Junior Four Final: 6. Stone Bridge
-Men's Second Four Final: 6. Stone Bridge
-Women's Second Four Final: 4. Broad Run; 5. Rock Ridge
-Men's Lightweight Four Final: 5. Briar Woods
-Men's Novice Four Final: 6. Stone Bridge
-Women's Novice Four Final: 3. Briar Woods; 6. Rock Ridge
-Men's First Four Petite Final: 2. Stone Bridge
-Women's First Four Petite Final: 1. Briar Woods