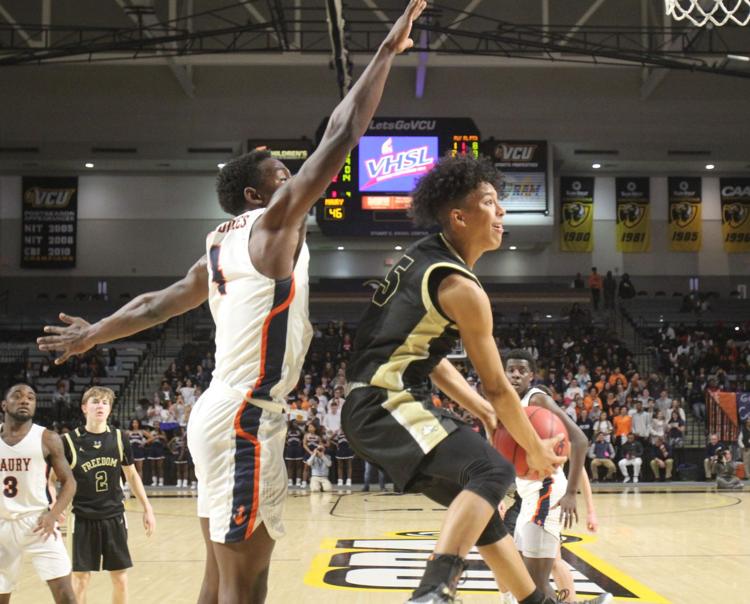 Riverside placed second in Class 4 and Freedom finished runner-up in Class 5 to highlight five Loudoun high schools who finished among the top seven in their respective classifications for the Wells Fargo Cup.
The Wells Fargo Cup goes to the school in each of the Virginia High School League's six classifications that has achieved the best overall record in VHSL state-level competition in 27 sports.
Class 1 Auburn, Class 2 Maggie Walker, Class 3 Western Albemarle, Class 4 Blacksburg, Class 5 Deep Run and Class 6 Cosby each won the Wells Fargo Cup for the 2018-2019 school year.
Here is a look at how each Loudoun school fared. Total points accumulated is listed after each school, with spring, winter and fall totals listed in parenthesis.
Class 4
2. Riverside 465 (265, 92.5, 107.5)
3. Loudoun Valley 385 (117.5, 167.5, 100)
11. Woodgrove 190 (95, 25, 70)
16. Loudoun County 145 (95-0-50)
19. Dominion 122.5 (87.5, 35, 0)
34. Heritage 72.5 (50, 0, 22.5)5
46. Park View 22.5 (22.5, 0, 0)
Class 5
2. Freedom 347.5 (110, 140, 97.5)
6. Stone Bridge 265 (142.5, 7.5, 115)
7. Briar Woods 260 (110, 75, 75)
14. Broad Run 172.5 (60, 40, 72.5)
19. Rock Ridge 160 (37.5, 52.5, 70)
21. Potomac Falls 135 (42.5, 45, 47.5)
25. John Champe 105 (70, 35, 0)
28. Tuscarora 85 (0, 35, 50)