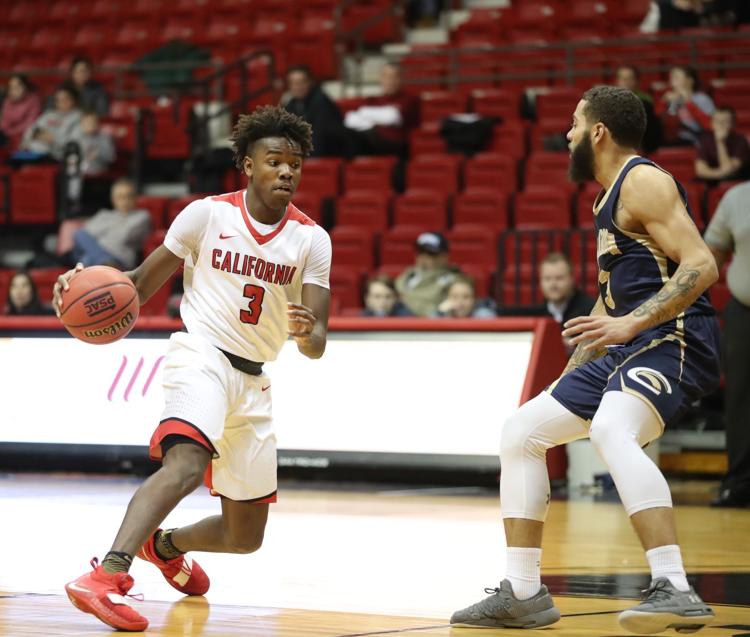 Freedom High School alum Zyan Collins earned Pennsylvania State Athletic Conference (PSAC) West Freshman of the Week accolades Monday for the second time in his freshman season for California University of Pennsylvania.
A 6-foot-3 guard, Collins averaged 21.5 points, 4.5 rebounds and 3.5 assists in two games last week. He scored a career-high 24 points on 11-of-17 shooting in a Jan. 30 win against Clarion.
Collins has started all 20 games in his freshman season, ranking second on the team in scoring with 15.1 points per game. He has reached double figures in scoring in 14 straight games. Collins also averages 1.2 steals and 36.8 minutes per game.
California University of Pennsylvania returns to action Feb. 9 at home against Edinboro.