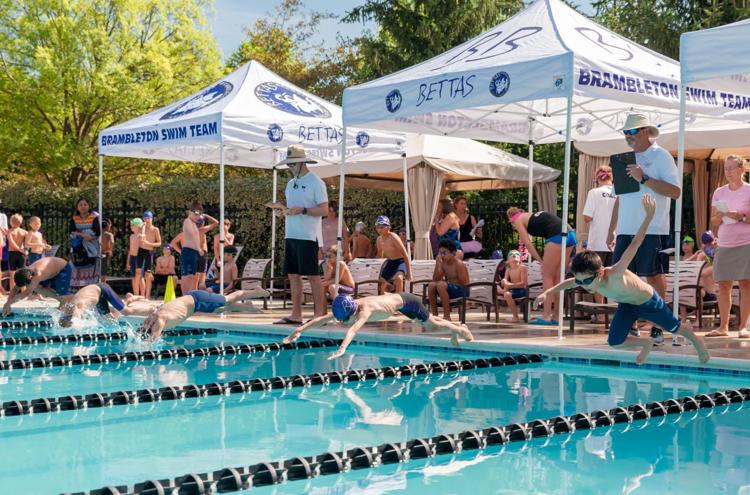 The Brambleton Bettas hosted the Broadlands Piranhas in an Old Dominion Swim League meet on Saturday morning. Brambleton and Broadlands are two of 31 ODSL teams located across Loudoun County.
Alden Zerkle of Brambleton set fast times of the summer for girls ages 13-14 in three events: 50 freestyle (28.99), 50 butterfly (31.72) and 100 IM (1:12.72).
Trace Wall of Brambelton set the pace in the 50 butterfly (26.68) and the 50 backstroke (27.86) for boys ages 15-18.
Owen Cather (32.32) of Broadlands set the ODSL mark for boys 11-12 in the 50 backstroke and Brambleton's Nina Wysocki (1:25.91) posted the fastest time for girls 10 and under in the 100 IM.
Photos by Tavan Smith