In a match-up of two of the top volleyball programs in the Virginia High School League, the Loudoun County Raiders defeated the visiting Stone Bridge Bulldogs 25-6, 25-27, 25-22 and 25-16 on Thursday night in Leesburg.
Loudoun County, a Class 4 school, has won a VHSL record seven consecutive state championships entering this season. Stone Bridge, a perennial contender, broke through to win the VHSL Class 5 state title in 2015.
Loudoun County sophomore Sarah Jordan slammed a match-high 12 kills, in addition to scooping seven digs. Seniors Hannah Prendergast and Olivia Mallow combined for 15 kills and 14 digs for the Raiders. Senior Chandler Vaughan dished 22 assists and served up five aces.
Senior Petyon Yamagata paced Stone Bridge with 11 kills, 21 digs and two aces, while sophomore Mahala Esser added seven kills, three blocks and 15 digs. Sophomore Karis Gordon slammed eight kills, senior Elyse McNeil posted a team-best five blocks and junior Anna Miles scooped 20 digs.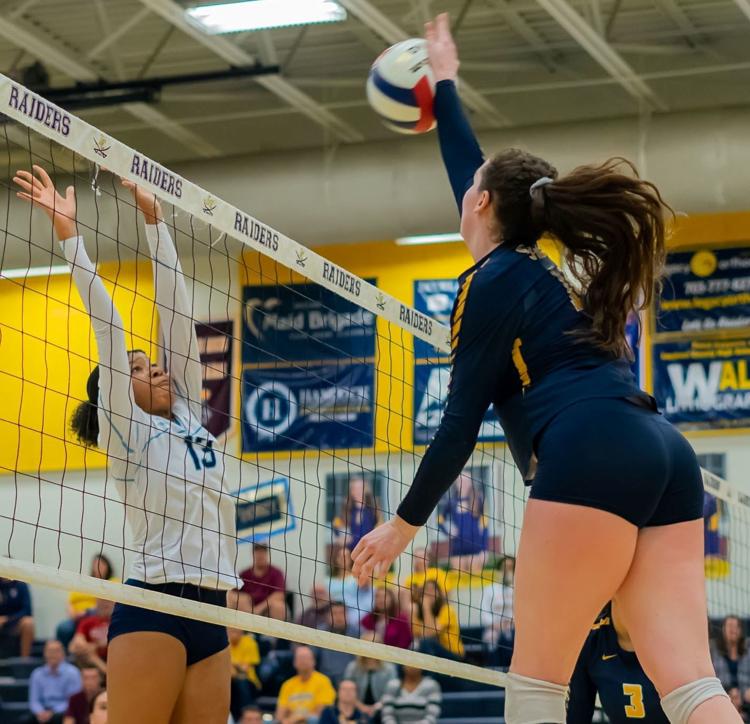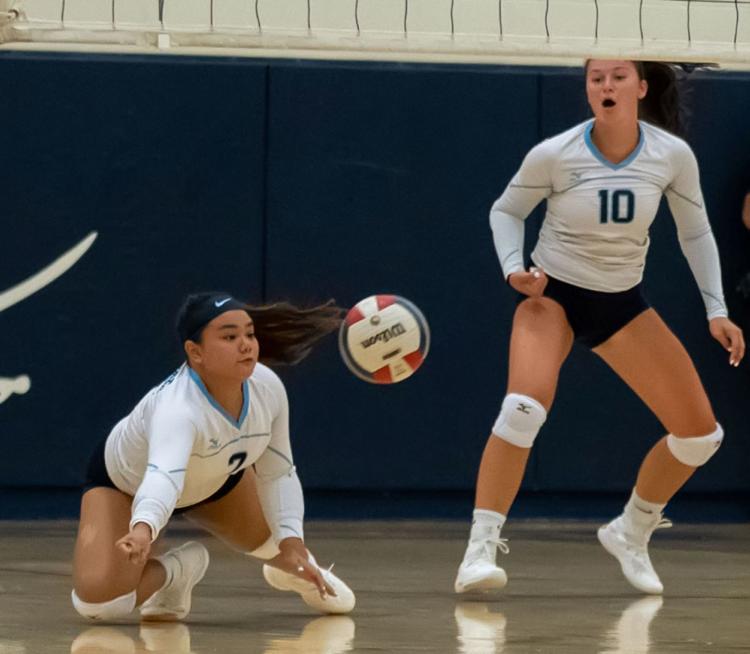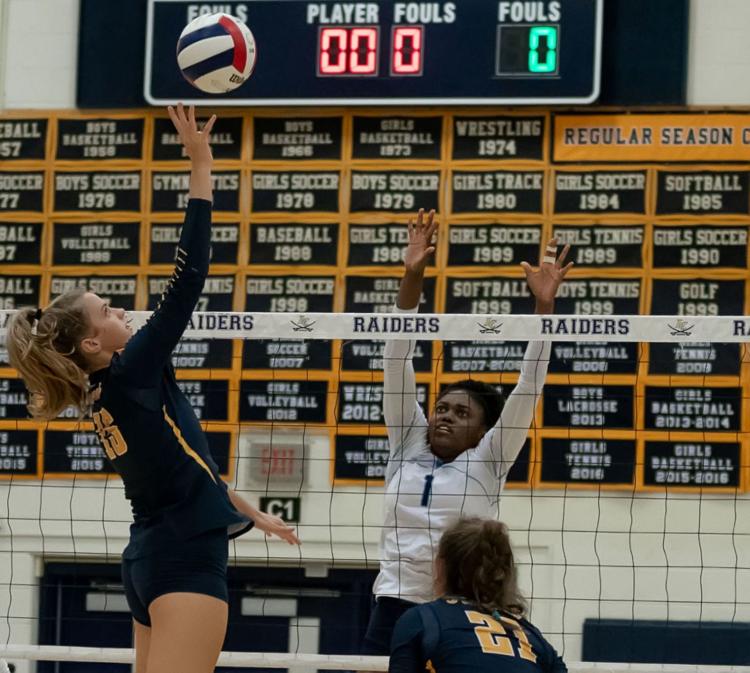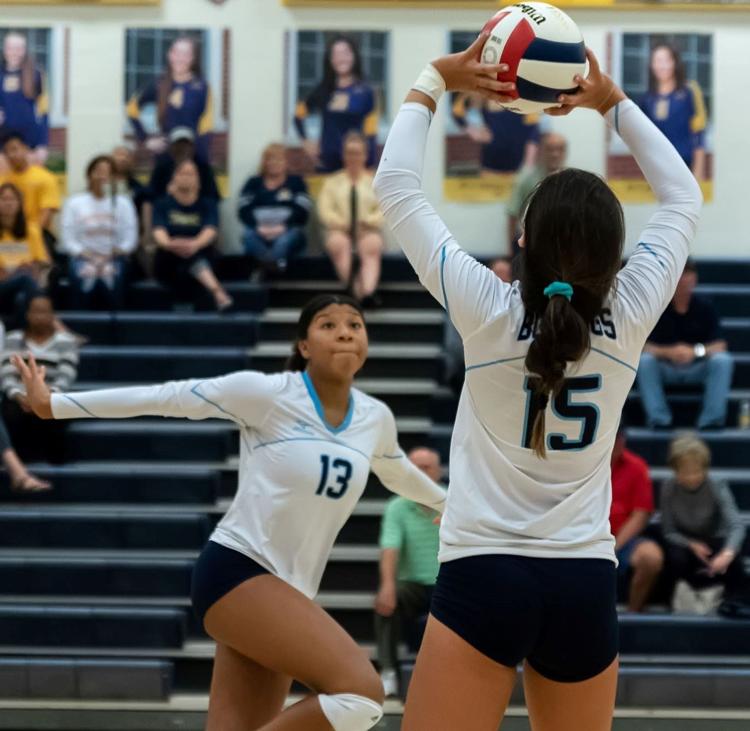 More photos by Tavan Smith