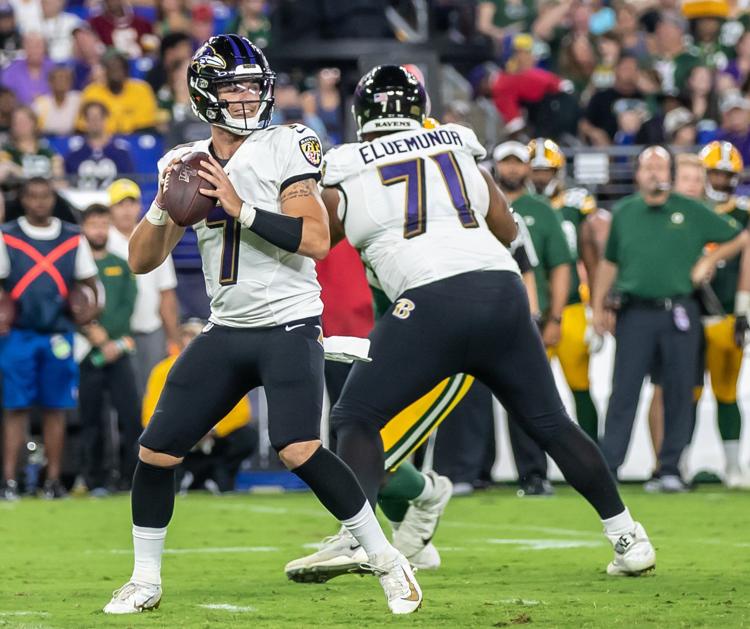 Ashburn native Trace McSorley saw extensive action at quarterback during the Baltimore Ravens' 26-13 preseason win over the Green Bay Packers on Thursday night at M&T Bank Stadium in Maryland.
McSorley completed 8 of 13 passes for 74 yards and gained 17 yards on his lone rushing attempt in his second preseason game. McSorley connected with Chris Moore for a 23-yard touchdown in the second quarter.
Baltimore selected McSorley in the sixth round of the 2019 NFL Draft after he set multiple records during his standout career at Penn State. Prior to college, McSorley led Briar Woods High School to three state championships.
Photos by Jeff Scudder