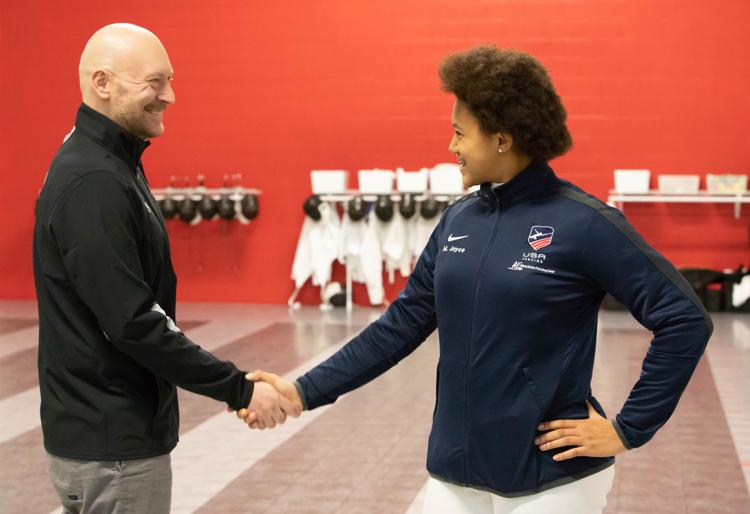 Sterling teen Michaela Joyce was part of a four-member United States fencing team that won silver at the Bratislava Cadet World Cup.
Joyce, 14, teamed up with 15-year-olds Jackie Khrol (New York), Jessica Lin (New Jersey) and Amanda Pirkowski (Florida) to reach the gold medal round in the Cadet (Under 17) division.
Joyce, who trains at the Cardinal Fencing Academy in Sterling, also placed eighth individually.
Her personal coach Ilya Lobanenkov coached another United States team that defeated Joyce's team in the gold medal round.
The United States teams defeated teams from Russia, Poland, Hungary, Italy and the Czech Republic.
"It was an amazing day for US Fencing. The two US teams meeting in the gold medal round shows the true potential of this generation to shine on the world stage and eventually the Olympics," Lobanenkov said.