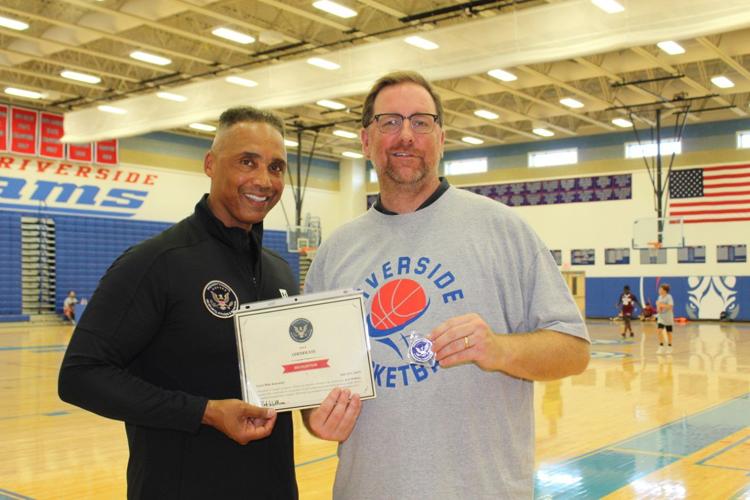 Coach Mike Koscinski received a pleasant surprise from retired U.S. Air Force Master Sergeant Robert Wilkins on the final day of the Riverside High School Youth Basketball Camp.
Wilkins presented Koscinski with a certificate of recognition and a challenge coin from the President's Council on Sports, Fitness & Nutrition on July 26. Wilkins is one of 19 Presidential appointees to the President's Council on Sports, Fitness & Nutrition.
Koscinski earned recognition for his commitment and dedication to youth sports and developing future leaders. Along with running Riverside's annual summer camp, Koscinski conducts seasonal basketball clinics and is the President of the East Coast Hoopers Basketball Club.
Koscinski's work in youth sports begins with his role as a physical education teacher at Newton-Lee Elementary School in Ashburn, where he has taught since 2005. Koscinski is also the head basketball coach at Riverside.
The mission of the President's Council is to increase sports participation among youth of all backgrounds and abilities, and to promote healthy and active lifestyles.