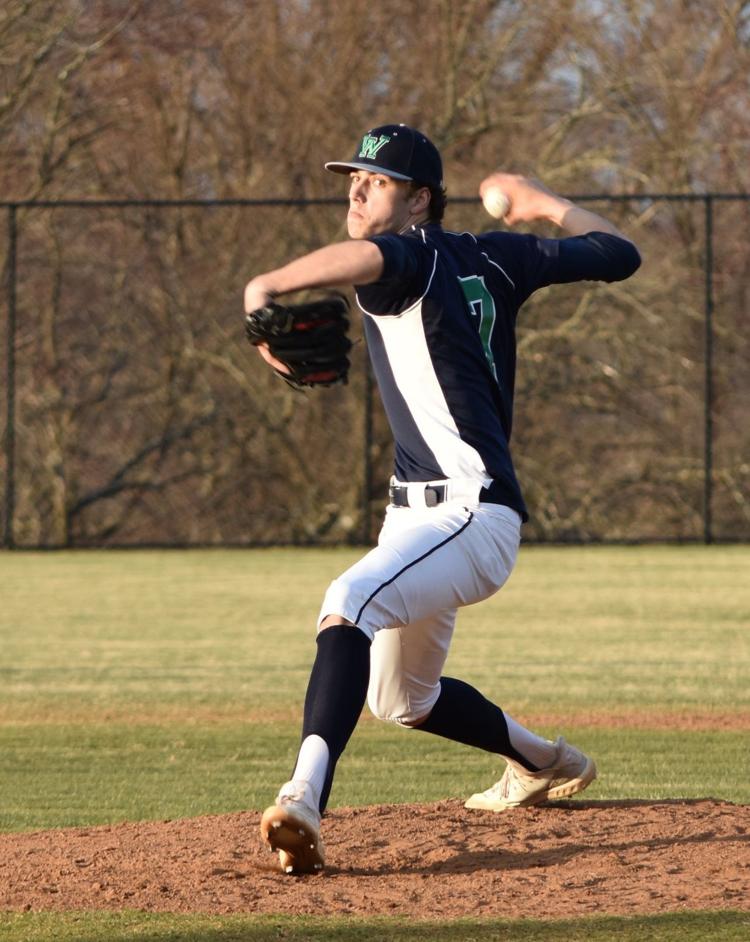 On June 3, Nick Lockhart was fishing at a pond near his family's Lovettsville home when his phone buzzed. A friend had sent him a message of congratulations. Then he got another, and another.
"My friends found out before I did," he said. "I was kind of confused about what was going on."
Then Lockhart's agent called, an agent he'd hired to usher him into the world of professional baseball. The news was good. The Texas Rangers had just drafted Lockhart in the 11th round of Major League Baseball's draft, earlier than the agent had expected.
The athletic 6-foot-7 pitcher and third-generation Loudouner, who'd helped Woodgrove High School make a state tournament in baseball and win a state championship in football, had just realized another of his dreams.
"I really didn't believe it at first. It's always been a lifelong dream of mine," Lockhart said. "It was an awesome feeling."
Since his sophomore year Lockhart had been committed to play collegiately at Virginia Tech, but his first-day selection presented a choice: Continue his formal education and play college ball, or take advantage of the rare opportunity to go pro.
"As long as I can remember, I've wanted to be a professional baseball player," said Lockhart, who inked a contract July 3 and was assigned to the Rangers' rookie-level club in Arizona. "When it happened, I didn't want to delay the process at all. I wanted to get started now."
Lockhart has already tasted success. On July 21, his team clinched first place in the Arizona League, assuring a playoff appearance.
"We had a champagne shower in the locker room," Lockhart said. "I had Sprite."
Despite forgoing school, Lockhart is nevertheless getting an education. In addition to mandatory Spanish classes - most of his teammates are native Spanish speakers - the 18-year-old said he's learning how to live on his own.
"There are a lot of adjustments to make, learning how to be a professional. I went in sort of blind," Lockhart said.
His daily activities include class, weights, meetings, practice, and a game at 6 p.m. He's gaining strength - his fastball now reaches 94 miles per hour - and he's working on a curveball and a changeup.
So far, the lifestyle of a ballplayer suits him.
"I think I'm doing alright. I've got a pretty good handle on it now," he said. "Being out on the field all day playing baseball, I like that part of it a lot."
He's not the first of the Loudoun Lockharts to play professional baseball. His uncle Mike, a Middleburg native, was a catcher at Clemson University before toiling a few seasons in the Cleveland Indians' minor league system.
As a group, the Lockhart men are ballplayers. Nick's brother Zach played baseball and football for Woodgrove before playing football for Virginia Military Institute. Cousin Adam was a first baseman and a golfer for Loudoun Valley.
Father Chris and grandfather Lee are veterans of local amateur leagues. They're also the ones who turned Nick on to baseball at an early age. At 4, he started playing in Upper Loudoun Little League, then transitioned to travel ball with the Western Loudoun Cardinals at age 9.
In middle school Lockhart joined the Richmond Braves, an elite-level showcase team. He saw up close how good players can be.
"That was eye-opening. That was the first time I saw a real, real baseball team, seeing how developed some guys are," he recalled. "I wanted to be that good."
It was around then that Lockhart hit a growth spurt, shooting up from 5-foot-8 to 6-foot-4 in a summer. That was also when he took to the pitcher's mound, just in time to play for Woodgrove.
Previously, with his dad as coach, Lockhart was prohibited from the rigors of pitching.
"There are all these stories about arm injuries, careers ending before they can even take off," he said. "My dad didn't want that for me, so he never let me pitch until about eighth grade or high school."
Lockhart was a two-sport star for the Wolverines. As a pitcher on the diamond, he earned all-state honors as a junior and all-region as a senior; as a senior defensive end on the gridiron, he was named all-state and the region's co-Defensive Player of the Year.
In his final season as a Wolverine, Lockhart pitched 52 innings, won six ballgames, struck out 68 and walked just 18.
But it was at a tournament in Georgia last July that Lockhart, pitching for the Braves in front of a bunch of scouts, really got noticed.
"I probably pitched the best I ever have," he said. "It just took off from there."
Lockhart figures to finish out the current season, which runs through August. He'll return home for the fall and winter, following a strict workout regimen the Rangers will provide.
Next February Lockhart will be back in Surprise, Arizona for his first spring training experience. It will be his next big step.
"I want to make it to the bigs and stay in the bigs. That's been my dream forever and my ultimate goal."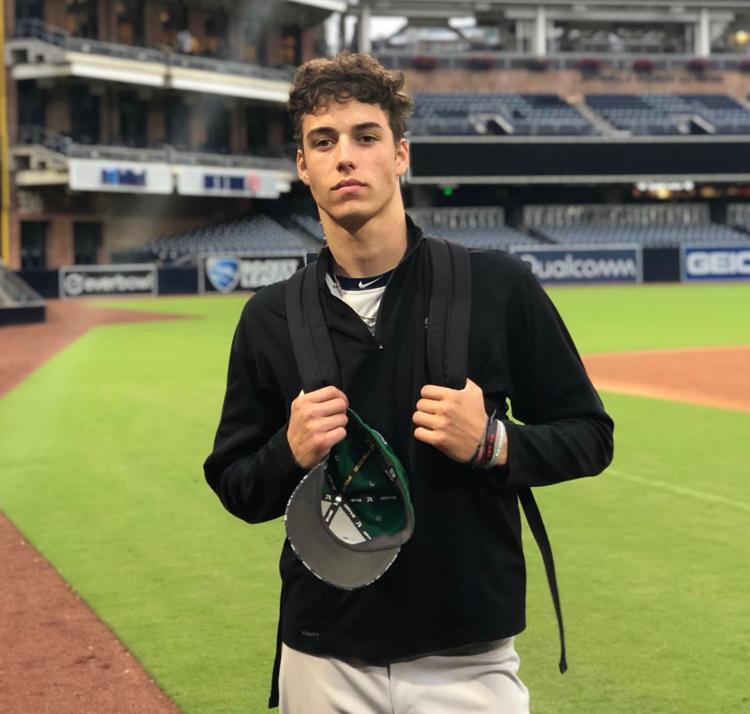 Nick Lockhart
Hometown: Lovettsville
School: Woodgrove
Position: Pitcher
Age: 18
Height: 6-foot-7
Weight: 210
New job: Professional baseball player