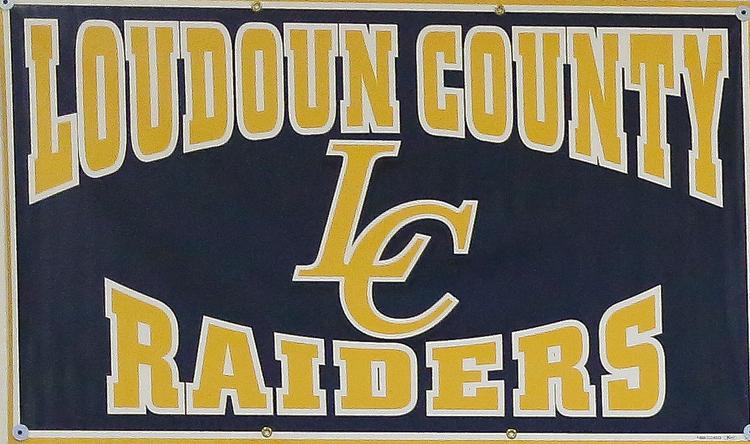 Loudoun County High School's 2019 Hall of Fame class includes longtime administrator Bill Oblas and former student-athletes Katie Baldwin, Jack Barrett, Dennis Duff, Brian Fixx, Joe Hembrook, Nancy McBride, Morgan Petkovich and James Wynn.
The induction ceremony for the nine-member class is scheduled for 5 p.m. Sept. 13 in the LCHS auditorium. The Hall of Fame class will be introduced to the home crowd at halftime of Loudoun County's varsity football game against Riverside later that evening.
Here is a look at each member of this year's class, courtesy of LCHS athletics:
Bill Oblas, Administrator
Oblas spent more than 40 years in Loudoun County Public Schools. He served as principal of Loudoun County from 2004-2014. He made sportsmanship and school spirit a priority and helped with the formation of the student fan section, better known as the "Raider Riot" and the LCHS HOF.
Oblas was actively involved in the VHSL, Region and District leadership and served on the District Council for nine years. He was a mainstay at all athletic events during his career at LCHS.
Katie Baldwin, Class of 2002 (basketball)
Baldwin was a four-year letter winner for the Raider basketball program. She scored 1,326 points in her career and broke records for Single Season Scorer (444), Most Three Pointers in a Game (4), Single Season Three Pointers (31), Single Season Free Throws (74), Career Free Throws (221) Single Game Block Shots (7) and Career Blocks (133).
Baldwin earned All-District and Washington Post All-Extra honors as a junior and senior and All-Region honors as a senior. Baldwin played Division I basketball at St. Francis College and The University of North Carolina, Asheville where her play helped the Bulldogs claim the 2006 Big South Conference Championship.
After graduation Baldwin coached at both UNC Asheville and Tusculum College and now owns her own company called b.fit Ashville, which provides in-home personal training and delivers locally sourced healthy meal options.
Jack Barrett, Class of 1961 (football, basketball, baseball, golf, track)
Barrett was named Most Athletic by the Class of 1961. He earned eight varsity letters and was captain of the basketball and baseball teams his senior year. He earned first team All-Northwestern District and honorable mention Virginia All-State in basketball while setting the single game scoring record at the time.
Barrett led the baseball team in batting average as a junior and senior. He also played golf and did track when it did not interfere with baseball. Jack went on to play tennis at Wingate and Lynchburg College as the number one single and doubles player. As an adult, he became an avid golfer and authored several books about Loudoun County.
Dennis Duff, Class of 1974 (football, basketball, baseball)
As a three-sport athlete, Duff earned seven varsity letters during his career at LCHS. He was named All-District at running back, defensive back, and punter his senior year.
He also played point guard for the Raider basketball team but is probably best known for his accomplishments on the baseball diamond. He led the team with a .491 batting average his senior year and was named MVP. As a junior and senior he led the Raiders in every offensive category including HRs, RBIs, and Batting Average and was named All-District.
Duff played baseball at Virginia Tech where he started in left field. While there he broke the VT record for home runs, which was later broken by MLB player Franklin Stubbs. After graduation, Duff became a career firefighter in Fairfax County.
Brian Fixx, Class of 1989 (football, basketball, baseball)
As a three-sport athlete, Fixx earned 10 varsity letters during his time at LCHS and was captain of the football, basketball and baseball teams. Fixx was a three-year starter at quarterback and safety and was a member of the 1985 District Championship team.
In basketball, he was a three-year starter who averaged 15 point per game as a junior and 22 points per game as a senior. He was All-District and MVP as a junior and senior and All-Region as a senior.
In addition, Fixx was a four-year starter in baseball playing both catcher and first base and earned All-District honors as a senior. Fixx received a four-year scholarship to play basketball at California University of Pennsylvania. The team advanced to the Final Four in the 1991-1992 season and Fixx went on to co-captain the team in 1992-1993.
Joe Hembrook, Class of 1998 (cross country, track & field)
Hembrook ran four years of varsity cross country and track & field for the Raiders. He earned All-State honors in cross country as a sophomore before battling pneumonia during his junior and senior cross country seasons. As a senior, he earned All-State honors in the 4x800 and 1600. He finished out his career by beating the two-time defending state champion in the 800 to win the state title in 1998.
During his career, Hembrook broke the school records in the 800, 1600, 3200, and 4x800. Today he ranks #2 in the 800 and #3 in the 1600 behind two Raiders that went on to run professionally. Hembrook went on to run at Christopher Newport University and is still in the top 10 all time in the 800 at CNU.
Nancy McBride, Class of 1976 (basketball, softball)
McBride was an eight-time letter winner for the Raiders. The Raider women's basketball team won the Northwestern District Championship in 1973, 1974, and 1975. For her play, McBride earned First Team All-District honors as a sophomore, junior and senior in basketball.
As a senior she was named the Northwestern District Player of the Year. In softball, McBride played CF and pitched for four years. She went on to play on the Loudoun Women's Fastpitch Softball League before heading off to college at Radford University.
Morgan Petkovich, Class of 2008 (volleyball)
Petkovich was a four-year member of the Raider volleyball program and a stan-out in her junior and senior year. Petrkovich was a member of the first volleyball team at LCHS to capture a state title in 2007. She was named First Team All-District, All-Region and All-State as a senior. In addition, she was named the Dulles District, Region II Player of the Year, and Washington Post All-Met Player of the Year.
Petkovich earned a full ride to play volleyball at Villanova University. While at Villanova, she garnered Big East All-Conference honors and joined the 1,000-kill club. After undergrad she attended UC Davis School of Law and Columbia Law School and currently works as a lawyer in New York City.
James Wynn, Class of 1998 (football, wrestling, baseball)
As a three-sport athlete, Wynn earned nine varsity letters and was captain for football, wrestling, and baseball. Wynn garnered All-District honors in football, wrestling and baseball, All-Region honors in baseball and wrestling, and placed 5th in the state in wrestling.
He was a three-time MVP for the wrestling team and was awarded Most Outstanding Junior and the Golden Helmet Award in football. Wynn did not start playing football until his junior year and was the starting quarterback of the 10-0 Raiders.
Wynn was elected Most Athletic by the senior class and was awarded the Donald F. Larson Scholarship for Citizenship, Honesty, Integrity, Loyalty, Sportsmanship and Human Decency. He received his undergraduate degree from Cornell University, where he played rugby and went on to attend law school at the University of Virginia.