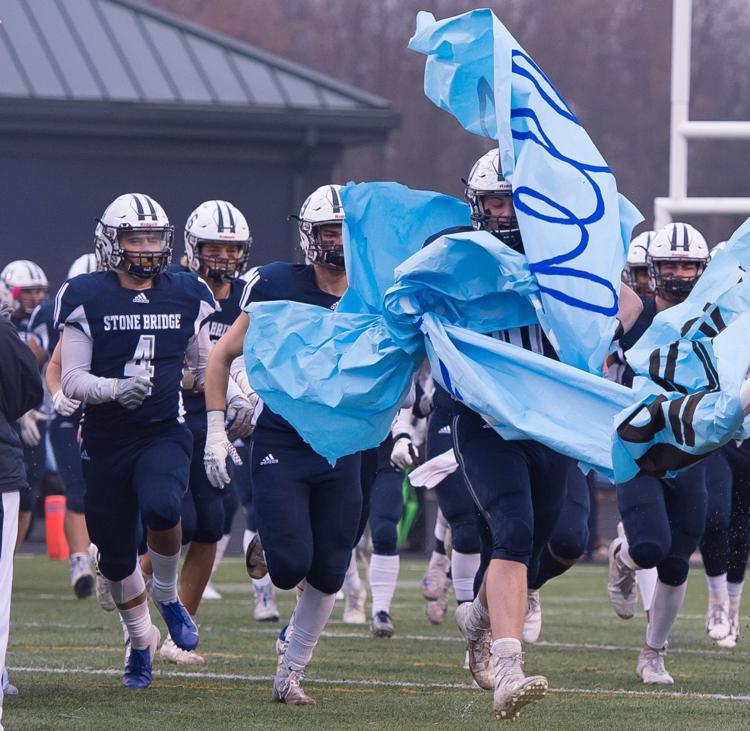 Broad Run, John Champe, Loudoun County, Potomac Falls, Riverside, Rock Ridge, Stone Bridge and Woodgrove high schools each won Week 1 games to start the 2019 varsity football season on the right note.
First-year Independence High School provided the home crowd with plenty of excitement in its inaugural game, putting up 42 points in a loss to Skyline.
Briar Woods and Park View both start the season Sept. 6.
Week 1 scores
Friday, Aug. 30
Stone Bridge 28, Centreville 14
Thursday, Aug. 29
Broad Run 28, Tuscarora 26
Woodgrove 20, Loudoun Valley 0
Loudoun County 31, Fauquier 0
Potomac Falls 33, Dominion 0
John Champe 45, B.T. Washington 12
Riverside 6, Heritage 0
Rock Ridge 14, Freedom 6
Skyline 53, Independence 42
Week 2 schedule
Friday, Sept. 6
Dominion at Briar Woods, 7 p.m.
Independence at Freedom, 7 p.m.
Tuscarora at Potomac Falls, 7 p.m.
Riverside at Loudoun Valley, 7 p.m.
Rock Ridge at Woodgrove, 7 p.m.
Loudoun County at Millbrook, 7 p.m.
Stone Bridge at James Madison, 7 p.m.
John Champe at Westfield, 7 p.m.
Park View at Falls Church, 7 p.m.
Broad Run at Brooke Point, 7 p.m.
Heritage at Kettle Run, 7 p.m.