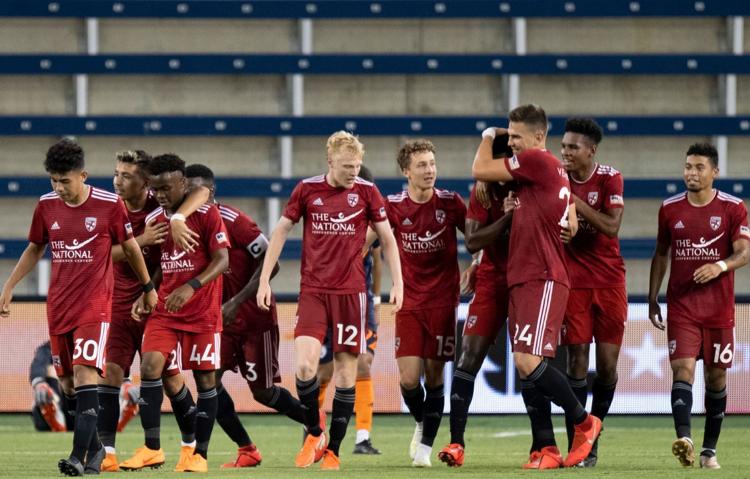 Loudoun United FC made Ryan Martin's coaching debut with the club a successful one Wednesday night. Kyle Murphy found the back of the net early and Loudoun United never trailed on their way to a 3-2 victory over the host Swope Park Rangers in Kansas City.
Martin, formerly D.C. United's academy director, replaced Richie Williams as Loudoun United head coach in late May after Williams accepted an assistant coaching job with the New England Revolution.
Winners in two of their last three games, Loudoun United moves to 3-4-3 in the USL Championship in their inaugural season.
"I feel extremely proud of the players with their effort, commitment and desire to fight until the end," Martin said. "They dug out a result while playing some good soccer, which was the best part for me."
Griffin Yow and Connor Presley also scored for Loudoun. Presley's goal late in regulation off an assist from Bryang Kayo proved to be the game winner. Peabo Doue assisted on the first two goals.
"I was really happy to help the team and get the winner tonight," Presley said. "It was a great play through by Bryang, my only thoughts were to get the ball on target and into the back of the net. Overall, it was great soccer from the guys, we need to build on the win."
A pair of local players - goalkeeper Calle Brown (Loudoun County High School) and midfielder Collin Verfurth (Briar Woods) - were in the starting lineup for Loudoun United.
Loudoun United returns to action Saturday at Louisville City FC.