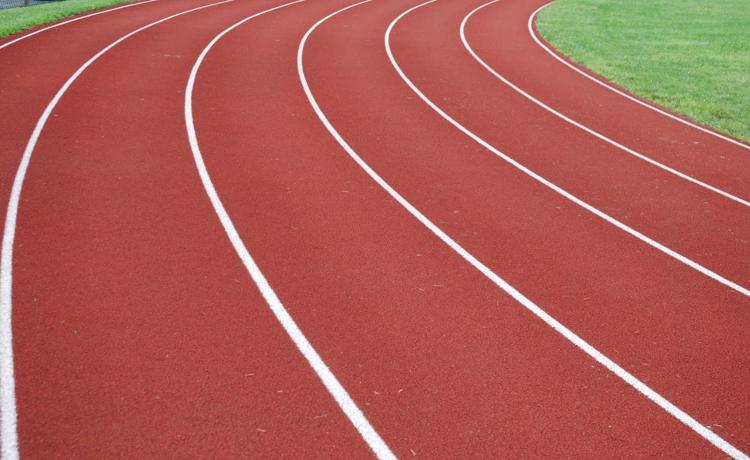 The Loudoun Valley Vikings placed first in both the boys' and girls' team standings at the Dulles District track and field championships, while John Champe's boys and Stone Bridge's girls took home team titles at the Potomac District championships.
The seven-team Dulles District meet was hosted by Loudoun County High School on Tuesday and Wednesday. The eight-team Potomac District track and field meet was contested at John Champe High School on Wednesday and Thursday.
Next up for Potomac District athletes is the Region 5C meet May 22 at Falls Church High School and May 23 at Rock Ridge High School. Dulles District athletes will move on to the Region 4C meet at John Handley High School on May 24-25.
Potomac District
Boys team
1. John Champe, 161.5
2. Broad Run, 90
3. Freedom, 88
4. Briar Woods, 69
5. Rock Ridge, 60.5
6. Potomac Falls, 58
7. Tuscarora, 52
8. Stone Bridge, 42
Girls team
1. Stone Bridge, 165.33
2. John Champe, 119.33
3. Freedom, 83
4. Broad Run, 73
5. Tuscarora, 72
6. Rock Ridge, 56
7. Potomac Falls, 34.33
8. Briar Woods, 13
Boys event champions
High jump: Aidan Clark (BW) 6-10.5
Long jump: Tyler Pride (PF) 23-1
Triple jump: Aidan Clark (BW) 45-2
Discus: Zangar Smith (BR) 162-11
Shot put: Garrett Dunn-Ford (F) 50-6
110 hurdles: Vannie Coles (JC) 15.61
300 hurdles: Gurveer Athwal (T) 40.39
100 dash: Max Karen (JC) 11.24
200 dash: Bryson Riddick (PF) 22.38
400 dash: Bryson Riddick (PF) 49.16
800 run: Luke Ming (BR) 1:58.25
1,600 run: Juan Moscoso (BW) 4:25.17
3,200 run: Sammy Fellah (T) 9:33.76
4x100 relay: John Champe, 42.62
4x400 relay: John Champe, 3:29.76
4x800 relay: John Champe, 8:09.25
Girls event champions
High jump: Sabrina Sokol (BR) 5-2
Long jump: Natalie Barnes (SB) 18-3.75
Triple jump: Samantha Tiong (F) 34-9
Discus: Marissa Bell (F) 114-1
Shot put: Josie Owusu (PF) 33-3
100 hurdles: Natalie Barnes (SB) 15.13
300 hurdles: Natalie Barnes (SB) 44.79
100 dash: Jade Wright (RR) 12.95
200 dash: Natalie Mial (SB) 26.27
400 dash: Vanasia Coles (JC) 1:00.45
800 run: Ellie Desmond (BR) 2:15.22
1,600 run: Ellie Desmond (BR) 4:52.94
3,200 run: Bethany Graham (JC) 10:57.7
4x100 relay: Rock Ridge (Giovanna Leone, Jade Wright, Marchia Humphrise, Leah Polk) 50.30
4x400 relay: John Champe, 4:07.26
4x800 relay: Stone Bridge, 9:45.46
Dulles District
Boys team
1. Loudoun Valley, 185
2. Woodgrove, 112
3. Loudoun County, 104
4. Riverside, 83
5. Dominion, 64
6. Heritage, 62
7. Park View, 7
Girls team
1. Loudoun Valley, 211
2. Woodgrove, 130
3. Loudoun County, 123
4. Riverside, 53
5. Heritage, 42
5. Dominion, 42
7. Park View, 14
Boys event champions
High jump: Derek McCandless (LC) 6-4
Long jump: Chares King (R) 21-0
Triple jump: Krzystoffer Miller (W) 42-10.25
Discus: Jared Bowman (R) 141-9
Shot put: Jared Bowman (R) 45-10.5
110 hurdles: Krzystoffer Miller (W) 15.45
300 hurdles: Tyler Bowers (W) 41.56
100 dash: Chares King (W) 11.28
200 dash: Demetrius Summers (D) 23.18
400 dash: Asher Freese (LC) 50.68
800 run: Jacob Hunter (LV) 1:55.56
1,600 run: Mateo Barreto (LV) 4:22.18
3,200 run: Kellen Hasle (LV) 9:22.54
4x100 relay: Woodgrove (Nathan Nyamedi, Darryl Nyamedi, Krzystoffer Miller, Stephen Carver) 43.68
4x400 relay: Loudoun Valley (Sam Affolder, Essa Elhaij, Colin Supplee, Aidan Soto) 3:30.01
4x800 relay: Loudoun Valley (Sam Affolder, Jacob Hunter, Jacob Windle, Connor Wells) 7:55.12
Girls event champions
High jump: McKenna Giannos (LC) 5-4
Long jump: Erin Messner (LC) 16-3
Triple jump: River Stone (W) 34-7
Discus: Kayla Bolen (LV) 111-4
Shot put: Kayla Bolen (LV) 34-8
100 hurdles: Calle Junker (W) 17.09
300 hurdles: Grace Hunter (LV) 47.3
100 dash: Yukorah Bass (R) 13.45
200 dash: Lesly Molualisi (LC) 26.63
400 dash: Lesly Molualisi (LC) 1:00.16
800 run: Jordan Campbell (LV) 2:25.79
1,600 run: Alice Roberts (LV) 5:21.86
3,200 run: Julia Ames (LV) 11:18.32
4x100 relay: Loudoun Valley (Emmy Donlon, Kyra Wilson, Trinity Yager, Anatasia Stubbs) 50.85
4x400 relay: Loudoun Valley (Hannah Holland, Arya Tadepalli, Maria Soly, Grace Hunter) 4:11.39
4x800 relay: Loudoun Valley (Kate Brennan, Julia Ames, Paris Dinh, Ricky Fetterolf) 10:05.03