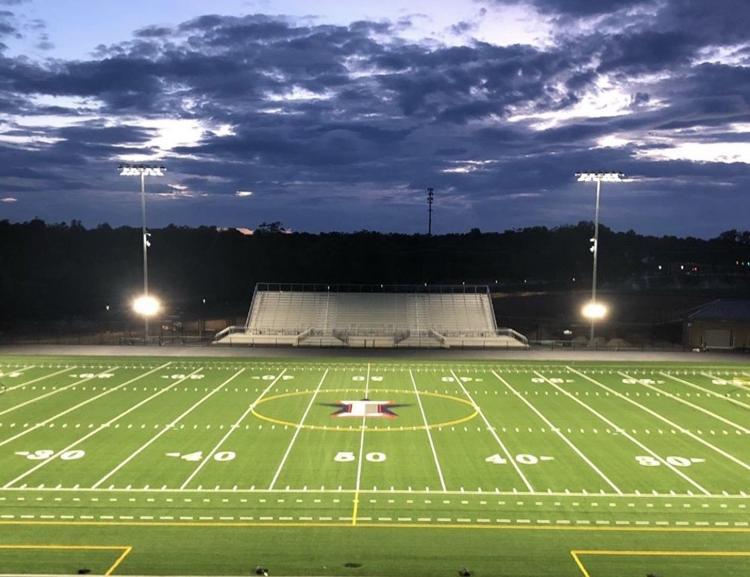 For Ryan Rogers, Aug. 5 was not a typical Monday. That was the first day of fall sports tryouts, the first in the history of the Independence High School athletic department which Rogers now heads as athletic director.
"Our field hockey team was out here at 5:30 in the morning. For football we had 80-plus kids show up," he said. "The excitement is real."
When it opens for the 2019-2020 academic year, Independence High School will serve the Brambleton section of Ashburn with boundary lines abutting those of Rock Ridge, John Champe and Briar Woods high schools, and fed by Brambleton Middle. In its first year, the school will have no seniors and not many juniors.
Even so, Rogers has assembled a roster of head coaches who bring successful histories into their new jobs.
"With 16 high schools in this county and the 17th coming next year, it's extremely difficult to find really good, quality coaches," he said. "But the excitement of this school and our location in the middle of Ashburn lent itself to some phenomenal coaches applying. My phone just kept ringing with A-plus coaches from all over the area."
New cross-country coach Michael Schuster guided his teams to 17 district titles in 18 years leading Osbourn Park's program. Jennifer Darrow played Division I field hockey before seven seasons leading the JV team at Westfield. Golf coach Dave Larson moonlights as a soccer coach at Heritage.
Briar Woods alum Jenny Baumer is an experienced volleyball coach at the club and high school levels.
"She had 26 girls come out for team camp this summer. That's incredible," Rogers said.
Boys hoops coach Cory Stitzel moves to Independence after piling up 77 wins in five seasons leading Stone Bridge. Paul Grinups left the assistant athletic director position at Tuscarora to become Rogers' wrestling coach, a job he held for three years at Rock Ridge.
"When he called me, I about fell out of my chair," Rogers said.
Girls soccer coach Ann Vierkorn owns a state championship ring from the 2014 Briar Woods squad, along with a couple regional titles. Head football coach RJ Windows has 28 years of coaching experience, the last four as defensive coordinator for Stone Bridge.
Assistant athletic director Mat Shannon's lengthy résumé includes head coaching stints with Stone Bridge baseball and Fairfax football.
"He's a huge asset to the Independence athletics administration team," said Rogers of Shannon.
Rogers noted that Independence's principal, John Gabriel, served in the same capacity for the first seven years at nearby John Champe High School.
"This is his second time doing this, so he came in July 1 of last year and we hit the ground running together," Rogers said. "It's been exciting from day one."
To get Independence Tigers sports going, Rogers has relied on help from his colleagues.
"Renée Dawson loves athletics," he said about the Brambleton Middle School principal. "That administration has been great about allowing us to talk to kids and parents. Amazing support."
Rogers thanked his counterpart at neighboring Briar Woods High School for lending the Tigers access to the Falcons' facilities - weight room, playing field, gymnasium - for the past eight months.
"Jerry Carter and the administration over there, I can't speak highly enough about them," said Rogers, who spent nine seasons as Carter's head wrestling coach at Briar Woods. "They literally opened their doors for us, which was awesome."
Rogers said that the community's excitement around Independence High School will be critical for on-field success.
"Year One, I'm hoping we can build programs. It's going to take time," the athletic director said. "But down the road, the expectation is to be hanging some banners."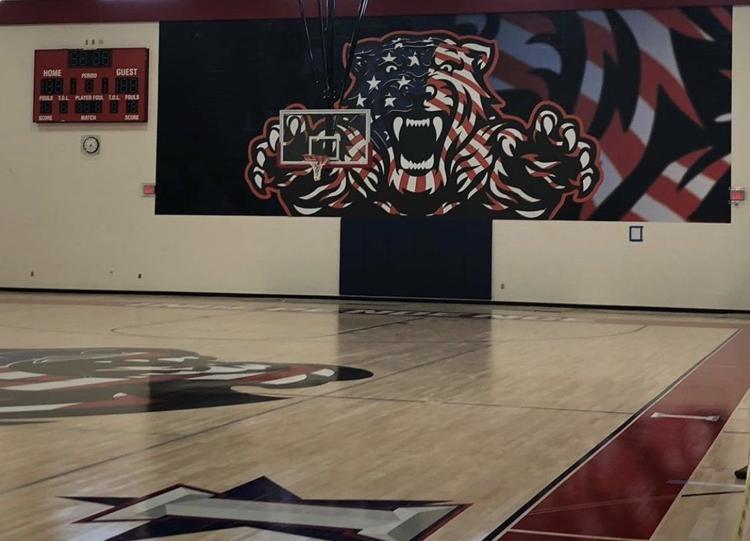 Loudoun's Latest Rooting Interest
School: Independence High
Area served: Brambleton, Ashburn
Principal: John Gabriel
Athletic director: Ryan Rogers
Assistant athletic director: Mat Shannon
Mascot: Tigers
District: Dulles
Level: Class 3
Feeder school: Brambleton Middle
Website: IndependenceAthletics.com
First football game: Aug. 29 vs. Skyline