The Tuscarora Huskies scored the first 14 points and final 12 points of their Region 4C football semifinal game against the host Heritage Pride to earn a 26-25 win Nov. 19 in Leesburg.
The Huskies (10-2) avenged a regular-season loss to the Pride and punched their ticket for the Region 4C championship game. Tuscarora will play at top seed Broad Run (11-1) in the regional final Nov. 26.
After falling behind 14-0 in the second quarter, Heritage (9-3) scored 25 consecutive points. Braden Smith connected with Kyle Alt for a 20-yard touchdown completion to cap the scoring run, giving Heritage a 25-14 lead with 8:50 left in regulation.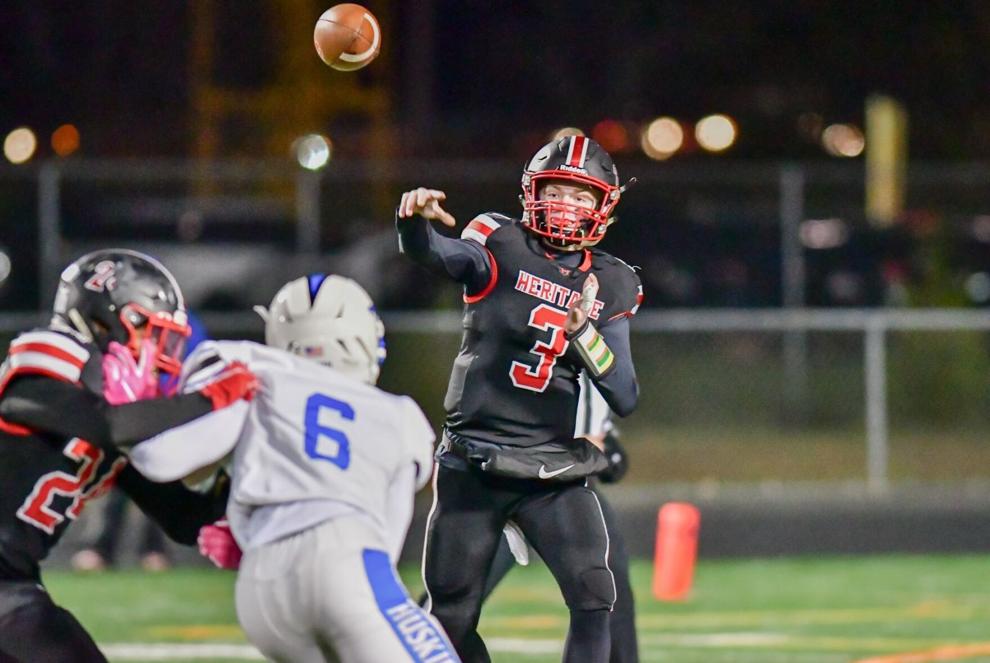 Alt caught three of Smith's four touchdown passes for the Pride, who defeated James Wood 32-6 in the first round of the playoffs.
Tuscarora answered when Sonny Mannino found Bryce Duke over the middle for a 52-yard catch and run that trimmed the deficit to 25-20.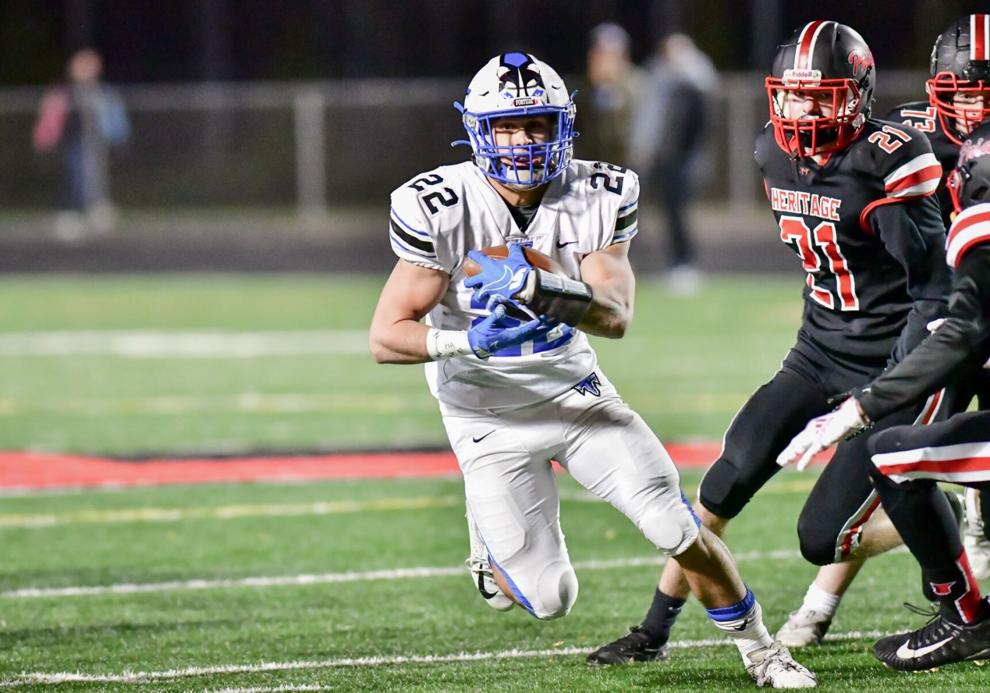 Five minutes later, Duke broke loose for a 62-yard touchdown run that gave Tuscarora a 26-25 lead with 2:16 left. The Huskies held on from there for the one-point victory.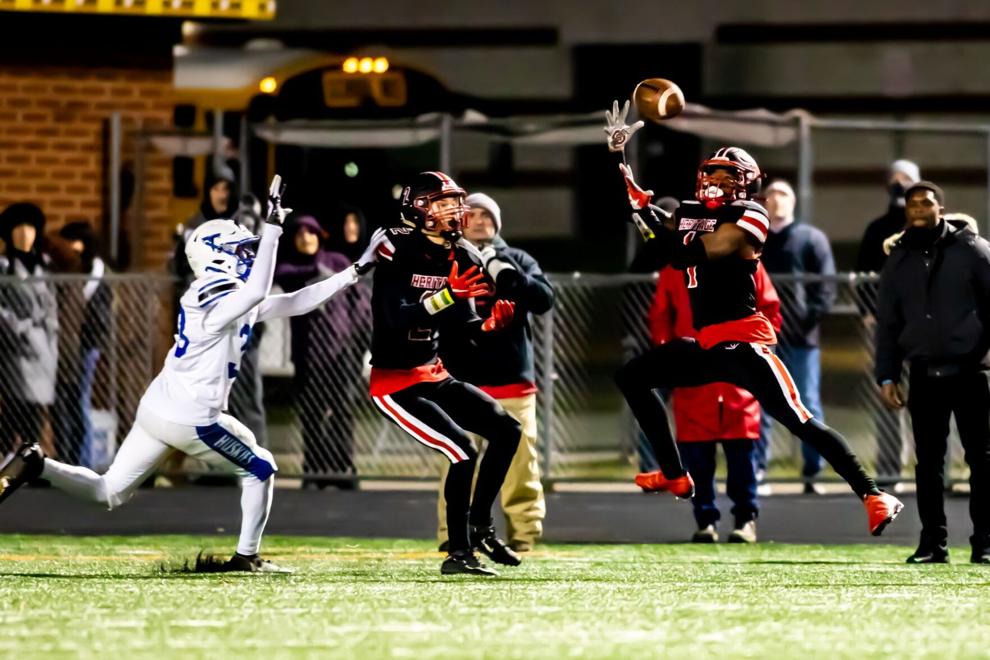 Tuscarora will aim to win its third consecutive regional championship Nov. 19 at Broad Run. The Spartans -- who defeated Loudoun County 24-19 in the semifinals -- won the regular-season matchup 27-17 over the Huskies on Nov. 5.
More photos by Bill Vocke